Seedtag's contextual AI for impactful & engaging advertising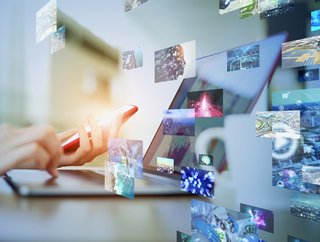 AI Magazine takes a look at Seedtag, a leading contextual advertising company that uses AI to create impactful and engaging advertising content
Founded in 2014, Seedtag is leading the way with its highly impactful and engaging solutions for relevant premium visual content that powers targeting and returns for top publishers and the finest brands - particularly in advertising.
With its contextual AI solution, Seedtag allows brands to engage with consumers within their universe of interest on a cookie-free basis.
The Madrid-based company was founded by two ex-Googlers (Jorge Poyatos and Albert Nieto, both Co-CEO) who wanted to get the most out of editorial images.
Now, the company has a global presence with more than 300 employees and an important international presence with offices in Spain, France, Italy, the UK, Benelux, Germany, Mexico, Brazil, Colombia, United Arab Emirates, Argentina, Chile and the US.
According to its website, Seedtag is a group of "self-starters that make data-driven decisions to maximize impact."
Seedtag partners with a selection of top publishers and clients to bring contextual advertising to the peak of the advertising pyramid by using its proprietary tech and extraordinary human talent.
Included in these partners are Microsoft, Heineken, Vanity Fair, Unilever and Forbes.
Growing Seedtag's presence to boost advertising
Recently, the company announced it has raised over €250mn in funding from private equity investor Advent International. Seedtag will use the funding to further scale its Contextual AI technology, Liz, as well as for innovation and worldwide operations.
Seedtag also plans to advance its expansion into the US, the world's largest advertising market, and provide additional firepower for further M&A activity as the company embarks on its next phase of international growth.
Poyatos and Nieto commented on the funding, they said: "We're very excited about this partnership with Advent. This investment will massively accelerate our US expansion, boost our growth and reinforce our team and the development of our technology. This move further supports our mission of building the global leading platform for contextual advertising, offering an effective solution for cookieless advertising on the open web."
"Seedtag has established itself as a leading player in Europe and Latin America in the very dynamic contextual advertising sector. We are delighted to partner with Jorge and Albert as they continue to build on this momentum," said Gonzalo Santos, Managing Director at Advent International and Head of Spain.
"With our international presence and deep sector expertise, Advent will work with the Seedtag management team to further expand the business internationally. We look forward to supporting this hugely exciting business to grow and scale-up and to taking it to the next level," he added.
Seedtag's contextual AI technology
The company's contextual AI technology leverages the power of machine learning to provide human-like understanding of content and high levels of brand safety.
Liz, the company's contextual AI technology combines text and image for deep level categorisation and brand safety output to decide the predominate taxonomies and brand suitability.
Seedtag uses contextual information based on brand objectives to ensure it achieves optimal alignment between brand value and content. These objecxtives are translated into concrete actions that are included in the contextualisation flow.
To help with targeting, Liz drives the target placed ads to optimise brands and their products.
Now, the company plans to focus on growth in the United States as it continues to help customers improve and grow their advertising strategies.