Botminds: the world's first integrated document AI platform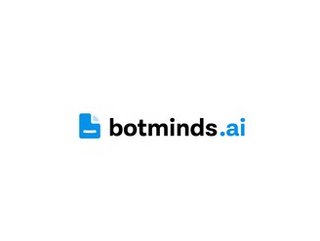 Following the announcement that Botminds' Document AI platform is available on Microsoft Azure, we take a look at the company's history and work with AI
Founded in 2015, Botminds is on a mission to liberate humans from reading boring documents by leveraging the rapid strides in the intersection of deep learning and natural language processing (NLP).
Botminds is comprised of a compassionate team of people who believe 'Document Understanding is the holy grail of AI' and are committed to its mission. Headquartered in Seattle, Washington - with its primary development centre in Chennai, India - the company is proud of the way it changes the way document-centric process automation is achieved.
The company has built its own semantic engine, developed on top of state-of-the-art algorithms and networks. This vertically integrated horizontal platform has been recognised as the one-stop solution for any document-centric processes and the most user-friendly platform by its clients.
"Our aim is to make Botminds AI platform as the de-facto Document AI platform for enterprises in their transition from RPA to a more empowered Intelligent Automation (IA) world," said Gokul Ganapathi, CEO of Botminds.
With Botminds, customers can transform and scale their business by automating end-to-end document processing. Its no-code AI-first approach means users can automate in weeks rather than years.
Document AI by Botminds
Botminds' Document AI platform has all the tools and integrations users need to automate document processing including:
Large-scale document intake,
Automatically read and understand documents,
Classify and extract key elements,
Enrich documents with an external database,
Enable cognitive search,
Create summary narratives,
push structured data into databases.
The platform offers 99% faster automation as it builds a data process pipeline within hours rather than months with 100x-1000x fewer training examples. By freeing up resources to focus on higher-value business initiatives rather than repetitive manual tasks, the platform also offers 90% in cost savings.
Users can also power up productivity and innovation for higher levels of customer satisfaction with 10x faster processes, facilitated by the platform.
Botminds: available on Microsoft Azure
Recently, the company announced its Document AI platform will be in the Microsoft Azure Marketplace and now Botminds' customers can take advantage of the productive and trusted Azure cloud platform, with streamlined deployment and management.
"Making Botminds available in the Microsoft Azure Marketplace is a key step in this mission. From now on, getting started with Botminds AI to automate so far untouched document-centric processes is super simple for enterprises already on Microsoft Azure," said Ganapathi.
Now, Microsoft Azure customers worldwide now gain access to Botminds Document AI to take advantage of the scalability, reliability, and agility of Azure to drive application development and shape business strategies.
The Azure Marketplace is an online market for buying and selling cloud solutions certified to run on Azure. It helps connect companies seeking innovative, cloud-based solutions with partners who have developed solutions that are ready to use.