How Blockchain, AI and ML help businesses secure docs
By Mohammed (Mo) Sahib, CEO of Borderless Security and FilesDNA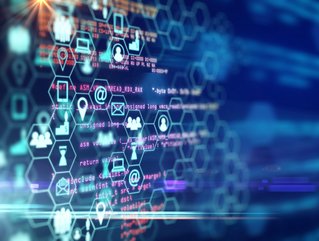 The tech required to mitigate security risks is evolving, with AI at its core. Now, AI is powering secure digital documents, combined with blockchain
The ever-increasing need for better security is undeniable for businesses globally. As business moves away from traditional face to face meetings, and paper and pen onto the digital market, sharing documents online and communicating via email and the internet, there is an accompanying increase in potential risks. Cyber crime is on the rise and our approach to online security needs to be able to react in real-time.
The days of relying on a team of IT staff to manage these threats is coming to an end and more firms are starting to rely heavily on Artificial intelligence (AI), Machine learning (ML) and the newest weapon in the security arsenal. Blockchain.
While most people are aware of AI, and to some extent, its related technology ML, blockchain is still a relatively new concept. Used extensively in the financial services industry, notably bitcoin trading, blockchain is becoming more commonplace across the board in digital commerce.
What is blockchain and how does AI fit into it?
A blockchain is a database that maintains a set of records that are protected against tampering or revisions. In its simplest terms imagine making multiple copies of a document. Each time the document is viewed, moved or opened it's compared with all the other scopes to ensure no changes or errors have been introduced. This all happens automatically without the need for human interaction. If someone attempts to change a document or access something they should not be accessing, those instances can be easily identified.
In summary, blockchain is an append-only database system, which means it is a property of computer data storage such that new data can be appended to the storage, but where existing data is immutable. That provides immutable data storage, secure time-stamping technology and better protects your data.
Blockchain has only been around for a little over 10 years and in that time it has been widely adopted across the financial sector and beyond. It offers better speed, accuracy and security than was possible before its inception. Forbes has predicted a continuing growth and evolution over the next ten years. In 2021 the market was worth $4.9 billion, by 2026 this is predicted to grow to $67.4 billion. Growth like this has not been seen since the Dotcom boom in the 90s.
It looks like blockchain is here to stay. Businesses and governments across the world are adopting blockchain to fit their needs in everything from welfare management to voting records and tax calculation.
The foundation of this technology, and the driving force behind its continuing evolution, is of course AI. The ever-improving fields of artificial intelligence, coupled with machine learning, have helped keep blockchain up to speed with developments in hacking and cybercrime. This technology combines data from a wide variety of sources and is capable of sharing this learned data with other systems. Every time a new hack is discovered the system learns more about how to respond and soon enough can identify and prevent new threats from breaching its safeguards.
So how does blockchain, AI and ML benefit my business?
There are many benefits to moving your data to digital storage and transmission systems. With modern document management systems your files are:
Easier to access/edit
Searchable
Automatically backed up
Protected against illegal access and interference
AI and ML help automate a lot of time-consuming manual processes. When you scan or upload a document, AI systems can tag, save and store your files across multiple locations on a distributed network. When you want to access your file it will be easy to find, accessible to you remotely and you can be sure that no unwanted changes have been made.
AI systems are also capable of screening your documents for sensitive information. Thus ensuring this is properly flagged, secured and not shared unnecessarily. The software can also be set up to detect and prevent unwanted access to certain files while leaving others open to wider viewing. This helps ensure that only your chosen users have access and helps identify any threats, inside or outside your organisation.
Thanks to machine learning, many systems can help you automatically search your documents. You can sort by key information, analyse trends and make better use of the data you have gathered day-to-day. This can help with business modelling, forecasting and in-depth customer analysis - all points that businesses rely on to help them predict upcoming changes and prepare for the year ahead.
As AI and blockchain technologies develop, they are also becoming greener. Early versions used significant power and had a somewhat considerable carbon footprint. As the field develops and smarter systems are put in place, AI-powered blockchain's efficiency is improving and its carbon offprint is dropping steadily. If your business is concerned about its green credentials, a move to blockchain could be a great next step forward.
In summary, while blockchain technology may seem complex, its benefits are simple. It allows for better digital security and better document management. And by integrating AI and ML into blockchain, the three technologies can help your business respond to threats and developments in the digital marketplace.