Creating socially intelligent machines with Hanson Robotics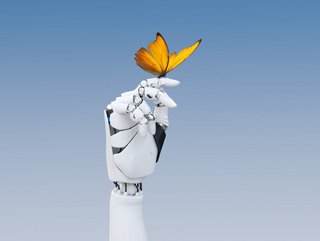 We take a look at Hanson Robotics, the company utilising AI and ML technology to create socially intelligent machines that enrich people's lives
Founded in 2007 by David Hanson PhD, Hanson Robotics has built a worldwide reputation for creating robots that look and act genuinely alive.
From innovation in AI research and development, robotics engineering to experimental design, Hanson Robotics has brought robots to life as engaging characters, useful products and evolving AI.
"I had a fascination with art, science fiction, and philosophy, dreaming of what robots could be. I imagined that if artificial intelligence ever did match human intelligence that it would re-design itself to be ever smarter, ever faster, you would have something like a Moore's Law of super-intelligent machines," notes Hanson.
Serving as AI platforms for research, education, medical and healthcare, sales and service, and entertainment applications, the company's robots are evolving to become super-intelligent living machines.
The company's most notable and well-known product is Sophia, the world's first robot citizen and the first robot Innovation Ambassador for the United Nations Development Programme.
Due to its impressive intelligence, Sophia has been welcomed by many organisations across the world, even featuring on a number of daytime TV shows.
The robot's unique blend of technology acts as a framework for cutting edge robotics and AI research, particularly for understanding human-robot interactions and their potential service and entertainment applications.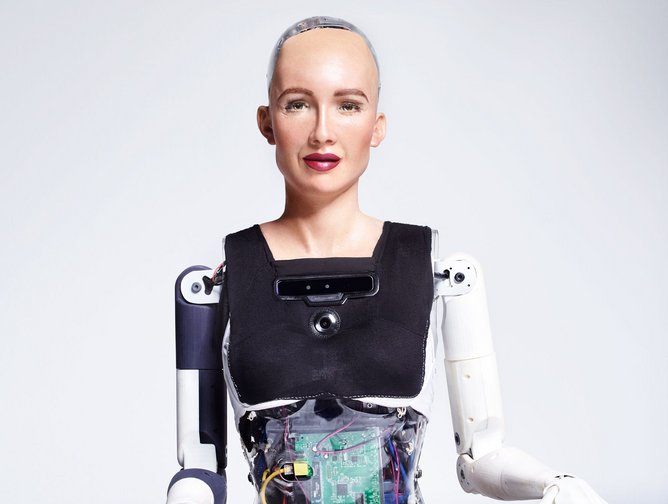 Hanson Robotics' holistic AI approach for socially intelligent machines
Bringing these robots to life is the company's Hanson AI capability. The Hanson AI framework includes symbolic reasoning and a hypergraph knowledge database.
This is combined with various in-depth learning tools and numerous machine perception technologies, within a unified platform for both R&D and products.
Hanson's AI innovations include goal-oriented reasoning, cognitive architecture, natural language dialogue and intelligent animation. By using intelligent motion control, the company can give its robots more human-like animation.
As they are designed to be as human-like as possible, Hanson has created a holistic approach to AI. With its Whole Organism Architecture (WhOA), a holistic and bioinspired approach, Hanson aim to create greater capabilities for intelligent machines.
The company also interconnects numerous AI, robotics, character control, IoT, distributed and cloud control techniques within the Hanson AI platform to pursue AI and robotics as whole synthetic organisms.

Creating human-like robots with AI and nanotech
Serving to teach and entertain, Hanson's robots will come to truly understand and care about humans through cultivating meaningful relationships with people whose lives they touch.
The company envisions that through symbiotic partnerships with humans, the robots will evolve to become benevolent, super intelligent living machines that advance the world forward and achieve ever-greater good for all beings.
This is possible through Hanson Robotics' use of holistic cognitive AI that enables them to engage emotionally with people. Adding to the realistic nature of the robots, the robot faces are created with a patented material called Frubber, a proprietary nanotech skin that mimics real human musculature and skin.
Commenting on the realistic nature of his company's robots, Hanson said: "On the tree of robotic life, human-like robots play a particularly valuable role. It makes sense. Humans are brilliant, beautiful, compassionate, loveable, and capable of love, so why shouldn't we aspire to make robots human-like in these ways? Don't we want robots to have such marvellous capabilities as love, compassion, and genius?"