Augury: boosting manufacturing post-Covid with AI and IIoT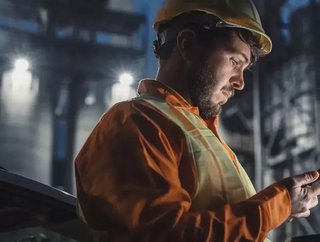 As the manufacturing industry recovers from the pandemic, we learn from Saar Yoskovitz, CEO at Augury about how AI and IIoT can transform the industry
Critical technologies in the fourth industrial revolution, including artificial intelligence (AI), machine learning (ML) and the internet of things (IoT) have the potential to transform the manufacturing industry as it recovers from the Coronavirus pandemic.
This connected technology allows manufacturers to monitor their facilities in real-time. The industrial internet of things (IIoT) refers to the extension and use of IoT in industrial sectors and applications. 
This technology has a strong focus on machine-to-machine (M2M) communication, big data, and ML. It also enables industries and enterprises to have better efficiency and reliability in their operations, as a result, this technology could be the key to pandemic recovery.
"Having battled shortages and disruptions for nearly two years, manufacturers are eager to invest in IIoT and AI monitoring tools that provide insight into their production operations and supply chains. Manufacturers also increasingly see AI and IIoT as a way to accelerate automation, not to cut jobs or lower costs, but to compensate for a lack of workers and to maximise the production capacity of current facilities," said Saar Yoskovitz, CEO at Augury.
Augury provides machine health diagnostics designed to help reduce downtime and increase supply chain resilience. Its machine health solutions combine advanced sensors with powerful AI capabilities and collaboration tools to help teams understand when machines are at risk.
Harnessing AI and IIoT to transform manufacturing
"By connecting Industrial IoT sensors to their machines, manufacturers can monitor the mechanical state of each machine and avoid one of the costliest pitfalls of manufacturing – machine failure and unplanned downtime," explained Yoskovitz. 
"According to Aberdeen Research Group, the average cost of one hour of downtime across the manufacturing industry amounts to about $260,000. This can be easily avoided by pivoting from reactive maintenance, where emergency repairs are made in response to failures, to proactive (or predictive) maintenance, where maintenance schedules are driven by the real-time condition of machines," he adds.
The gains from AI and IIoT technology are immense. McKinsey also outlined that AI alone has the potential to generate USD$1.2-$2tn in value for manufacturing and supply chain management.
IIoT is also an invaluable tool as it gives machines data, without this data, ML and AI-enabled technology would not be able to generate comprehensive and reflective algorithms to support manufacturers.
"AI diagnoses machines and predicts their future based using that data, a technology we call Machine Health. The combination of AI and IIoT can automatically diagnose any number of machines and recommend corrective action," Yoskovitz said.
AI and IIoT: paving the way for new the creation of new products in manufacturing
The huge data sets created by IIoT devices and utilised by AI and ML technologies helps organisations make smarter decisions based on the data and AI insights. With these insights, there is the potential to create new products, services and roles within the industry.
Despite the rapid uptake of AI and IoT devices across a number of industries, many are still concerned about the challenges that come with new technologies. Reassurance and training when implementing AI and IoT is key to ensure the technology is successfully utilised and to its full potential.
"AI, like humans, sometimes makes mistakes that result in real-world losses, and mitigation strategies should be put in place to deal with the consequences of such mistakes. One way to build manufacturers' confidence in AI products is to provide insurance cover on the technology. With this, tech firms can 'guarantee' the performance of their service and the customer is financially covered against business interruption or other consequences," Yoskovitz concluded.