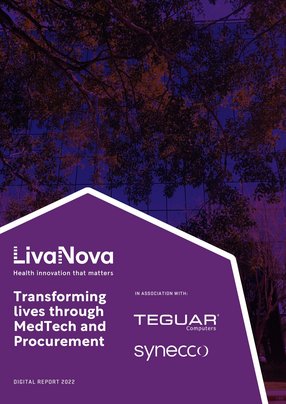 LivaNova: Transforming lives through MedTech and Procurement
LivaNova's CPO, Jérôme Lesenechal, chronicles what it takes to provide life-changing medical services through technology, procurement and innovation
LivaNova is a global medical technology company built on decades of experience and a strong commitment to their patients. Their focus is on transforming lives with products and therapies for the head and heart, operating in Cardiopulmonary, Neuromodulation and Advanced Circulatory Support technologies.
For LivaNova, it's health innovation that truly matters.
Their diverse product portfolio and pipeline include the following therapeutic areas:
Their Chief Procurement Officer (CPO), Jérôme Lesenechal, has spent his entire career in Procurement, coming from 17 years' experience in Automotive, through multiple categories, before joining LivaNova in February 2018.
Lesenechal leads the global Procurement team in charge of strategic sourcing activities, both for indirect services and for direct material, as well as new product development.
"This means our responsibilities go from clinical studies to spare parts management, through serial production and corporate services," he says.
The relationship between a MedTech company like LivaNova and their suppliers is, of course, crucial. In the end, the quality of those relationships will determine patient outcomes.
"Suppliers share our values," says Lesenechal, "especially our purpose to improve the lives of patients (which speaks to one of our core values, 'patients first').
"I consider myself as accountable for the healthcare supply chain, and our suppliers are doing so, too."
Supplier relationship management, in MedTech and beyond, has been growing to a level of importance higher than ever before. Contract obligations or Purchase Price Management are not enough to manage ongoing supply chain disruptions anymore, and it's not only about the power dynamic between the company and its suppliers.
"There is an urgent need to extend the company's borders to external partners," Lesenechal says, "because together, we are stronger and more creative in anticipating and fixing problems.
"The CPO especially needs to orchestrate brainstorming sessions with suppliers; this can be to get support for a difficult-to-source component, to drive a game-changing design evolution, or to influence business decisions."Lesenechal expresses that he has, on several occasions over the last few years, seen that the value coming from that type of co-working is very high, compared to a standard purchase price discussion.
Regarding internal stakeholders, he believes that procurement must play a strong role in Product Lifecycle Management.
From supplier selection in a new product design phase to the phase-out of another one through the proactive management of the obsolescence risk, Lesenechal maintains that procurement's partnership with R&D and marketing can have a massive impact on the sourcing agility, as well as the profitability per product – and that this is what procurement must drive.
Developing second sources, having a dynamic process of redesign for electronics, and revisiting specifications to make them easier to source, are key.
"What we call 'Sustaining R&D' must now be fully integrated into procurement´s strategy, as well as to the daily management of supply issues," he says.
People development 'beyond resilience'
Resilience is becoming quite a common topic, and not only in business circles.
"Resilience remains super important, and management must keep working on it, but I believe the new profile of a strategic buyer must go beyond that, to reach a kind of 'extreme ownership'," he says.
Lesenechal understands that, first, procurement needs to realise that its role is now a key to success in troubled times. "Yes, it comes with many responsibilities, but it is also a noble purpose to secure the healthcare supply chain. Procurement must be super proud about that!"
Second, he holds that procurement can leverage this new image and influence to move from an 'instruction-taking' department to a 'decision-making' one.
He says: "For those who were able to navigate across the 2020-2022 period with success, the gain in credibility to the executive leaders opens new possibilities of challenging the status quo.
"Then, the coaching that procurement can provide to a cross-functional team can be very valuable, for example to speed up the implementation of a new design, giving the supplier a seat in this cross-functional team. The 'new-gen buyer' is now a mix of programme manager and marketing influencer, on top of the traditional skills of negotiations and strategic leadership."
Strategic buying, diplomacy and market intelligence skills
On one side of the value stream, it's important for procurement executives to leverage the suppliers' own market intelligence to predict the unexpected. Lesenechal thinks that all these risk assessments and information are very valuable intelligence that can be used at the highest level of the company to orient the global strategy.
On the other side of the value stream, you have the customer, or 'the user'. Here, too, there is a need to develop and quickly reinforce the relationship with the company's sales organisation, and with the final user.
"You will collect amazing data (about competition, about new needs, new market insights etc) that can influence your procurement strategy," says Lesenechal. "I can tell you that you behave very differently when you know that a hospital has been waiting months for oxygenators for children, or that your main competitor is not predictable with its delivery plan anymore".
Balance NetZero with LivaNova's ambitions
Another layer of complexity is for LivaNova to procure, and thereby provide, these critical medical services, whilst balancing that against its Net-Zero ambitions.
And procurement is not only screening the current state: LivaNova also includes ESG considerations in each decision, in collaboration with the corporate leaders.
Suppliers represent a large portion of their products' bill of materials (BoM), and their customers also rely on them to control supplier engagements.
LivaNova's next step will be to set up targets together with their suppliers internally, (travel, company cars, etc.) for the commodities that are under management by procurement.
Continuous improvement on processes such as logistics can also help considerably. Redesigning the packaging, revisiting the supplier's footprint to avoid long lead-time logistics – every decision can decrease the carbon emission of their sourcing activities and make their BoM more compliant with new and emerging regulations.
Balancing profits with sustainability goals
Customers are prepared to reward companies that make ESG a central part of their mission.
"Procurement needs to act in a similar way and award business to the best suppliers in ESG," says Lesenechal. "I believe that selecting a supplier with a very good rating can lead to better business for LivaNova and make us even more competitive in tenders.
"Given the way we need to balance deviations with additional action items to put us back on track, it's easy to see why procurement needs to develop the right battle plan with stakeholders and suppliers."
LivaNova's partnership with Teguar
LivaNova's partnerships are crucial to helping them achieve their goals. One of their main partners is Teguar, an industrial and medical computer company.
Jonathan Staub (CEO of Teguar) and Lesenechal have been working very closely for many years to drive a new development.
The collaboration keeps LivaNova's configuration as standard as possible, both to contain costs and to ensure the right design-to-source.
Lesenechal says: "There is no way that LivaNova or Teguar can influence market trends in consumer goods technology like laptops, but, together with the cross-functional team, we were able to limit customisation and other exotic specifications. This leads to better profitability on both sides, as well as better material availability for the sub-components.
"I need here to underline the great collaboration with our marketing and our programme management. Our team always managed the relationship with a dynamic and constructive approach.
"On its side, Teguar always challenged our requirements and design changes in the right way – and this is exactly what I expect from all my suppliers – helping us to bring to the market a product that will be sustainable both in terms of supply and costs of goods."
Lesenechal is confident that LivaNova´s pipeline will match with customers' expectations. "As long as we stay close to the patients, to the users and to the clinicians in order to understand their needs and translate it into specifications, the medical device industry will keep its high-performance standard."
LivaNova's products and therapies are used worldwide. With a presence in more than 100 countries, their team of approximately 3,000 talented people works to improve and sustain patients' quality of life each and every single day.
Outlook for the Future
Orienting to the future, Lesenechal says: "I believe the supply chain disruptions will remain my biggest focus in 2023, especially in electronics, costs containment and logistics management.
"We will continue our transformation of the replenishment process, and reinforce our partnerships with our strategic suppliers further. More than ever before, the integration of our suppliers into the company's strategy can make a difference, to design sustainable products that fit with the market's expectations, and to remain predictable in lead-times despite all the headwinds.
"The last discussion I had some weeks ago, with perfusionists and scientists from Belgium, convinced me that these are procurement´s main missions for the near future. I am confident that LivaNova´s pipeline will match with customers' expectations. As long as we stay close to the patients, to the users and to the clinicians in order to understand their needs and translate them into specifications, the medical device industry will keep its high-performance standard."
Expectations of growth
Major changes in technology, as well as the industry as a whole, are opening doors for important transformations. In closing, Lesenechal says: "Areas we expect to grow or continue to grow in importance in the Medical Device industry are: 1) direct-to-consumer engagement, which has been a key for pharmaceuticals for years, but is just starting to gain traction in our market; 2) a continued shift toward less invasive/wearable diagnostics that can be used in the home setting; 3) better connectivity between implantable devices and patients and physicians with apps and the cloud; 4) more effective ways to meet with and train physicians remotely, including the use of AR/VR technology; and 5) a continued shift toward more investment in clinical evidence to drive awareness, adoption and reimbursement."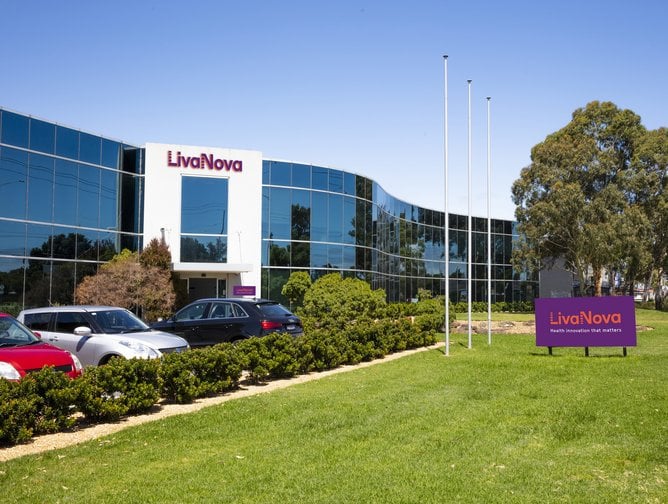 LivaNova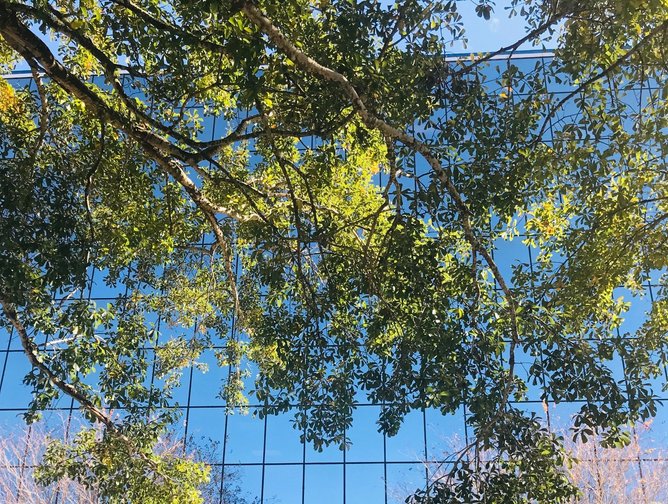 LivaNova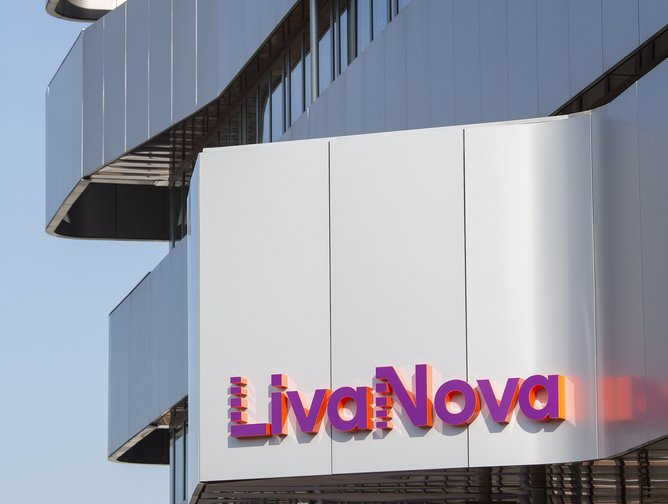 LivaNova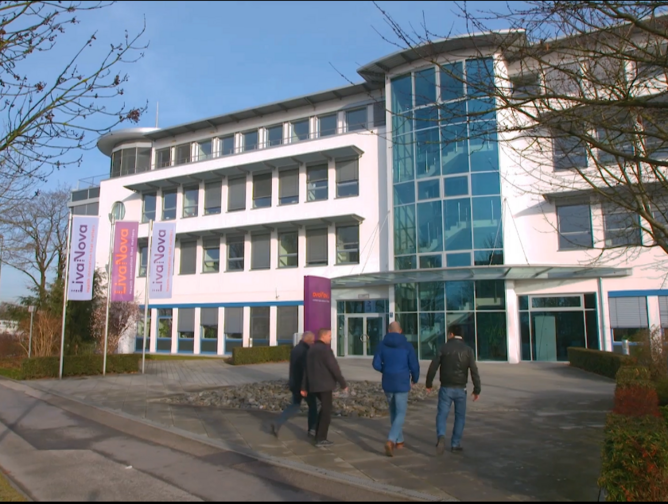 LivaNova