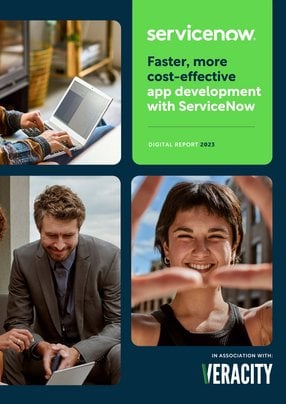 ServiceNow's AI-driven low-code Creator Workflows App Engine
ServiceNow's low-code Creator Workflows App Engine allows companies to build apps and workflows quicker, smarter and more effectively using AI
Cast your mind back nearly 20 years to 2004, and the world of business was a completely different place. When ServiceNow was founded by Fred Luddy, the aim was not to invent one particular type of software; the motivation was to create an entire technology stack on a platform that could be used to automate virtually any business process that existed inside of a company. He was inspired by the pink and yellow slips for purchasing and acquisitions you would see in mailrooms of the 1990s, during which time Luddy was CTO at software company Peregrine.
He set about empowering the normal everyday employees of a company – not just IT professionals – to be able to create workflows and applications on their own without involving a high-priced app developer. When he pitched the early-stage company to investors, they were understandably keen to see exactly what he could build on this new platform he was envisioning. Drawing on his background in IT, Luddy built an IT Service Management (ITSM) software application – and, in the process, convinced them to invest in what is now an US$8bn-a-year business.
This is why many people refer to the tech company as "the ticketing company" and associate ServiceNow mainly with IT service delivery – because this was the first app use case built on the ServiceNow Platform. Employees who encounter a problem with the company's technology systems submit a ticket request, which is then cascaded in ServiceNow and routed to the IT department to prioritise and resolve.
"I think a lot of people have big misconceptions about ServiceNow," says the company's Global Area Vice President for Creator Workflows Solution Consulting, Gregg Aldana. "I know I certainly did [before joining the company]."

What is ServiceNow Creator Workflows?
This newer business unit, whose Global Solution Consulting team is headed up by Aldana, is spearheaded with ServiceNow's low-code app development offering called App Engine. The drag-and-drop set of capabilities can be used by companies of virtually any size to develop internal workflows, processes and even consumer-facing custom low-code apps that automate and connect every step of a business process and can be used to provide greater transparency and insight at every stage of the journey.
Aldana leads a global team of over 60 solution consultants, who help customers solution their digital transformation aspirations with the products in ServiceNow's Creator Workflows portfolio. He has been with ServiceNow for six-and-a-half years, although he has been in the application development space for over 25 years.
Creator Workflows as a business unit was launched during the pandemic in 2021, when ServiceNow noticed their customers – hard-pushed to digitise their businesses rapidly – began building a wide array of custom apps using its low-code App Engine on a scale not seen before. The new business unit's flagship product, App Engine, encapsulates the core development aspects of ServiceNow's platform which is used to build and extend all of the workflow products in the portfolio. The business unit also includes Automation Engine which incorporates ServiceNow's key integration technologies in a low-code manner; Integration Hub, which allows workflows to connect to system endpoints; RPA Hub (native Robotic Process Automation) to automate manual processes and connect to legacy systems; and Document Intelligence to integrate and intelligently interact with document images within workflows.
Aldana explains that, instead of replacing all the underlying technology and information systems that companies currently use, ServiceNow can provide the "connective tissue" and offer a modern engagement layer for businesses, connecting all those underlying systems of record efficiently. Ultimately, the goal is to enable greater simplicity to drive business efficiency and greater employee/customer experiences. ServiceNow practises what it preaches. When Aldana joined the business at the beginning of 2017, the digital onboarding process he went through was light years away from anything he'd previously experienced in the public sector. It was a sign of things to come, demonstrating to Aldana first-hand how ServiceNow can eliminate disconnected, siloed business processes or experiences into something much more seamless and efficient.
Aldana has a background in the US public sector, working in technology roles for various US government agencies and departments since 2002, where he had long been a prolific user of ServiceNow's technology. When he left his previous employer, the FDIC (US Federal Deposit Insurance Corporation), it took him three-and-a-half weeks to offboard from every department, physically going between six buildings in Arlington, Virginia and Washington DC and manually completing over 40 separate tasks given to him on a single sheet of paper.
By contrast, when he joined ServiceNow, he onboarded through a single mobile onboarding low-code app, weeks before he officially started employment – a process that covered everything from NDAs and security training to entering direct deposit details and ordering company supplies. In turn, each of these steps, which may require some form of human intervention or approval or integration with a different department's system of record, was automatically sent to the right department or system with full visibility over the entire value chain, including who was still required to do what.
Diversity of talent will redefine the workplace
California-headquartered ServiceNow has come a long way from those early days of Fred Luddy trying to demonstrate prototypes of apps on his platform to venture capitalists; the company now has more than 22,000 employees and its technology is used by 85% of Fortune 500 companies. It has 7,500 global enterprise customers, including over 1,600 who are spending a million dollars or more, such is the scale of automation that it makes possible.
Clients include retailers like Walmart and 7-Eleven; name brand entities such as Mars and Zoom; sports entertainment companies such as Nascar, the NBA, and the NHL; financial service and banking companies such as Wells Fargo and Standard Chartered; government agencies like the US Department of Agriculture and the US Department of State; plus, aeronautics and aviation companies including Delta Airlines and Airbus.
Despite how far it has come, ServiceNow is still loyal to Luddy's original vision and purpose: to empower regular employees, with no technical background, to be able to effortlessly develop apps to help automate their work. Talent diversity is one of the central benefits of low-code technologies, lowering the barrier to entry for non-technical 'citizen developers', who could be spread far and wide across a client's organisation. With low-code app development, more people can get involved in digitisation – meaning professional software developers are freed up to focus on complex, top-line, strategically important initiatives.
In turn, Gregg Aldana believes that app development, aided dramatically with the introduction on Generative AI, will become an important and common skill set within the workplace of tomorrow. Where 20 years ago people would list Microsoft Office as a specialised skill set (it's taken for granted today), job applicants of the future will no longer be listing 'low-code app development' on their resumes. "Business process optimisation and workplace automation, including low-code app development with Gen AI, is going to become ubiquitous and it's going to become a regular skill set and capability that every person working in society will have by the end of the decade," Aldana predicts.

Does automation lead to fewer human jobs?
One of the most pressing topics within automation is the balance between future technology and the current labour market. Will the rise of Generative AI driving accelerated automation necessitate fewer human jobs? Aldana doesn't think so.
"What you're going to see will be like a professional developer on steroids," he continues. "Low-coders, and more critically front-line no-coders, will become even more productive and will have to write less code and know less about technology and programming in general in order to automate extraordinary things at record speed."
Aldana would be the first to acknowledge that low-code platforms and Generative AI may represent the demise of the traditional coding fraternity we know. After all, he has been a software developer essentially since his youth in the 1980s. He was inspired by the movie WarGames, which saw Matthew Broderick's character hack into the Department of Defence. Aldana was instantly in awe and asked his father for a computer so he too could dial into local bulletin boards with his modem and play games as well. Aldana thought hackers were cool, long before Neo entered the Matrix! It wasn't too long after that Aldana began writing software at a very young age. His parents sent him to computer camp as a child and he still fondly remembers the first piece of software he ever wrote: it helped him manage his childhood baseball card collection!
"As a lifelong app developer, I'm excited about this. I'm not intimidated," he says of increasing automation and use of generative AI. "Quite the opposite. I think about the sophisticated and impactful systems we're going to be able to create in the future that would've taken years to build before. These are exciting times!"
Indeed, based on Gartner's latest research, he anticipates that society will need over 750 million new apps in the coming years – many multiples of what we already have available on the Apple App Store (~2.5mn apps) or Google Play Store (~3.5mn apps). To meet these needs, professional developers will need to be freed up and need help with the smaller stuff – and this is where citizen developers come in. Gartner predicts that 75% of apps will be built on low-code platforms by 2026, representing a US$45bn economy.
ServiceNow makes app development three-times faster compared to other platforms. End-users are 50-75% more cost-efficient when using ServiceNow's low-code App Engine, and customers get a 230% return on their investment on average.
Even beyond this, the advantages of using ServiceNow's low-code app dev platform are self-evident: as well as making developers more productive by welcoming citizen developers into the fold, low-code builders help companies to retire legacy systems and consolidate their tech stack into fewer cloud-based alternatives.
"Companies don't need as many systems anymore because a lot of these platforms have grown up over time and so they do a lot more than they used to," Aldana explains.
It also opens up new business models and ways of working that wouldn't have been possible before. Take the example of the US Department of Agriculture Marketing Service: it used ServiceNow's low-code App Engine to automate a compliance examination process for farmers that used to take six weeks in total to complete. The process involved examining the exposure to insurance risk that farmers faced, so it was mission critical. With ServiceNow's help, the USDA was able to get this timeline from six weeks down to 30 minutes! As well as the obvious cost savings (about US$3m a year in total), this allows the USDA to be more proactive and to offer more frequent inspections, which in turn will make them more effective. Low-code is truly transforming how the USDA can accomplish its mission and the services it can offer the public.
Another example – from the private sector this time – is an undisclosed airline, who are using ServiceNow's platform to offer a shift bidding system for flight crew and cabin crew. Employees were able to bid on more desirable shifts and work patterns, meaning not only did the airline unshackle themselves from a traditionally arduous and heavily paper-based process, but they were also able to analyse where their staff wanted to work and when they were available.
"It's game-changing," Aldana says. "It's changing the mission of many of these organisations and their ability to do business. I'm seeing this in a lot of different areas where you're opening up completely new business models that weren't even available beforehand."

ServiceNow's two main growth areas
ServiceNow's Creator Workflow products are available to businesses of all sizes, across every industry and every geography. But the company has observed two industries that in particular that are adopting its low-code solutions at an aggressive pace: public sector entities, and financial service companies including banking.
The public sector is Aldana's domain; he spent over a decade in the US Federal Government prior to joining ServiceNow. After cutting his teeth in New York City – working as a developer at a Microsoft Partner during the dot-com boom servicing customers across financial services at Guardian Life Insurance and Mutual Life Insurance of New York - he moved south to Washington DC. First, he was a consultant for the US Department of Treasury, helping to build software to manage international debt; that was followed by six years as Chief Enterprise Architect for the Selective Service System, a small agency that manages the US military draft; then during the fall out of the subprime mortgage crisis in 2010, he became a ServiceNow customer while leading capital investment application development at the US FDIC, which insures all bank deposits in the United States (and has been back in the news again lately, following the demise of Silicon Valley and Signature Banks).
One incredible public sector case study that really summarises ServiceNow's speed and agility is the U.S. Embassy Kabul Repatriation Assistance Request App. An extremely mission critical low-code app built by the US State Department to repatriate citizens in the wake of the US withdrawal from Afghanistan in 2021. The US Department of State is one of ServiceNow's largest Creator Workflows App Engine customers with 130,000 employees and 257 embassies worldwide conversing in multiple languages across many different cultures. Clearly, the needs here are varied and extraordinarily complex. When the decision was made by the US government to evacuate Afghanistan following the Taliban's return to government, the department needed a way to deal with the huge volume of repatriation requests. In under a week, the State Department built an externally facing custom low-code app using Creator Workflows App Engine that allowed people to request repatriation assistance, accompanied by an internal workspace that allowed employees to process those requests and complete background checks on applicants. Despite the intense requirements – including that it was mobile-friendly for those on the ground in Kabul – the State Department was able to roll out the app in a matter of a few days. Since then, they've gone on to expand upon this initial app and resettle over 70,000 refugees through their repatriation programme, integrating with other government agencies like the FBI and Department of Homeland Security to ensure that it was rigorously vetting those returning to the US.
ServiceNow's low-code App Engine also proved incredibly useful at the outset of COVID-19. When the city of Los Angeles wanted to roll out a COVID testing reservation app in the first few months of the lockdown, it had no way of getting something live as quickly as they needed it. The app would need to connect members of the public with pandemic testing facilities, helping public health officials to monitor and control the spread of the virus.
"I remember the Los Angeles Mayor going on TV live during the week and saying, 'we're launching this testing programme Sunday night'. They had to pick a technology to do it with rapidly, and they did it with ServiceNow's low-code App Engine," Aldana says. "Our team helped them design it, they used an integration partner to build it, and they launched it in less than 72 hours."
The other industry adopting ServiceNow's low-code App Engine aggressively is financial services. These are heavily regulated companies where oversight, compliance and outside auditing of every transaction is critical. One misstep can tarnish a brand's reputation, the consequences of which have hit newspaper front pages in recent months. ServiceNow's low-code App Engine platform natively provides full visibility, transparency, and auditability with anything that is configured or built on the platform.
Given the need for strict compliance, many banks are seeking low-code platforms that have this functionality built in. From a market standpoint, many banks are reluctant to use common purpose-built off-the-shelf software. They see their workflows and data models as their own IP (Intellectual Property) and their competitive advantage, distinguishing them from other banks across the street. "I see a lot of banks really taking this to an astronomical level with adopting low code app dev platforms," Aldana tells us.
Banco do Brasil has one of the largest citizen developer workforces of any ServiceNow customer worldwide. The Brasília-headquartered bank has nearly 100,000 employees and around a third of them have already been trained on low-code. Currently, they have about 800 active citizen developers across more than 20 lines of business, which allows them to make the most of ServiceNow's low-code Creator Workflow App Engine.
It's all part of the bank's five-year digital transformation strategy. One of the five pillars focuses on distributed business-led automation (aka 'citizen development').
Banco do Brasil is using Creator Workflows to create a full range of custom low-code apps – from in-house catering order interfaces, which allow board directors to order catering at the touch of a button and utilise geolocation to identify the meeting room they're in; to more mission-focused business functions, like lending money from one branch to another overnight in a different currency. They are also using App Engine to fulfil a lot of the bank's compliance and investigative case management needs, which require greater visibility over progress and status than traditional email threads can offer.

Unwinding app sprawl and eliminating technical debt
With such a varied client list, it's important that ServiceNow can adapt to different customers in different industries of varying size. Its platform is priced for the most part on a per-volume basis, bringing the power of Creator Workflows within reach of small and medium-sized commercial businesses as well as larger enterprises.
Regardless of a company's size, ServiceNow aims to provide the same level of consistent service to all clients. Companies can scale up or scale down their usage at any time, depending on their requirements, and the aim is to empower clients to be able to do more with less.
As with most technologies, low-code is becoming more accessible over time and levelling the playing field for smaller companies, Gregg Aldana predicts. "This will open up [low-code] to a lot of small businesses to be able to really have much farther reach and have access to more sophisticated tools to grow their business and provide very efficient and comprehensive levels of service, something that was only available to really high-end companies that could afford high priced developers and technology years ago."
ServiceNow Creator Workflows is one of the only low-code platforms in the market that has app dev governance and guardrails for citizen development built in, allowing companies to both empower users to build apps quickly while also limiting the extent of app sprawl and reducing the technical debt the company creates. Normally, when developers are coding apps from scratch, there is inconsistent documentation to cover what apps do and why they were built. If a developer leaves an organisation, their successors might not understand why an app exists – particularly if it stops being used on a regular basis. With ServiceNow's App Engine, that doesn't happen.
The platform also gives managers and directors full visibility over app usage, so they can identify underperforming apps that receive less usage than initially anticipated – and even overperforming apps that prove more popular and are providing more ROI and business value than expected. Businesses can then react in one of two ways: they can either invest more development time in expanding popular apps to provide more functionality to users; or conversely, they can retire apps if they're no longer receiving regular traffic.
The decision to retire apps is easier with ServiceNow. The Now Platform gives companies decisive real-time insights and analytics to be able to make those decisions in an informed way. Secondly, because apps take less time to build, any sentimental attachment to low-impact apps are removed.
"We're building features into our platform to automate the retirement and deprecation of applications, freeing up those licences," Aldana explains. "That way, you don't make the same mistakes with app dev you did in the past and wind up 10 years from now with a pile of low-code apps and another pile of Lotus Notes or SharePoint apps sprawled throughout the company that you don't know what to do with."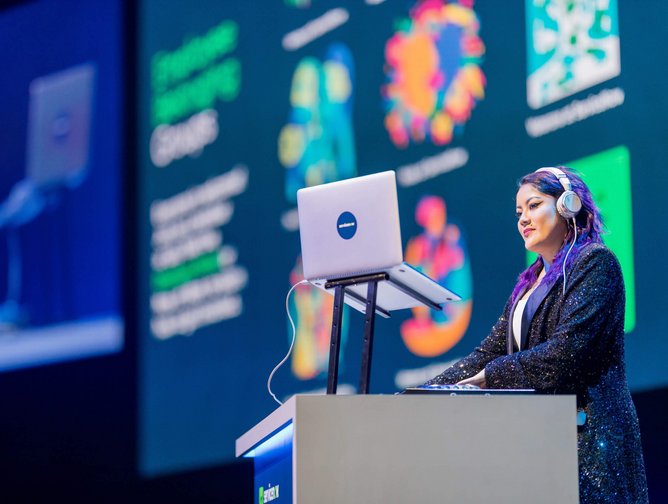 DJ at ServiceNow event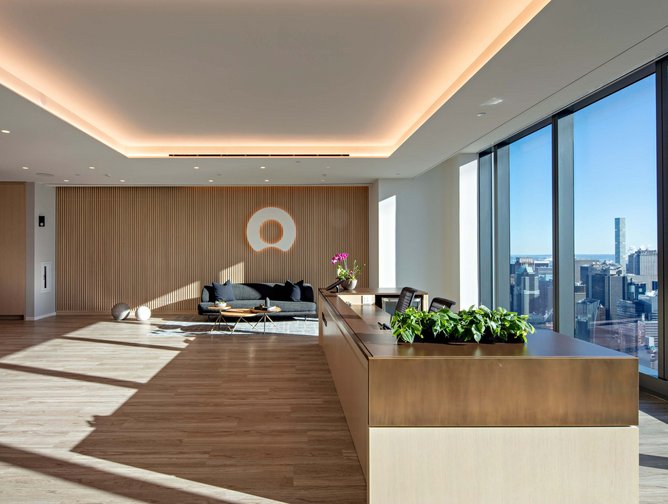 Office in NYC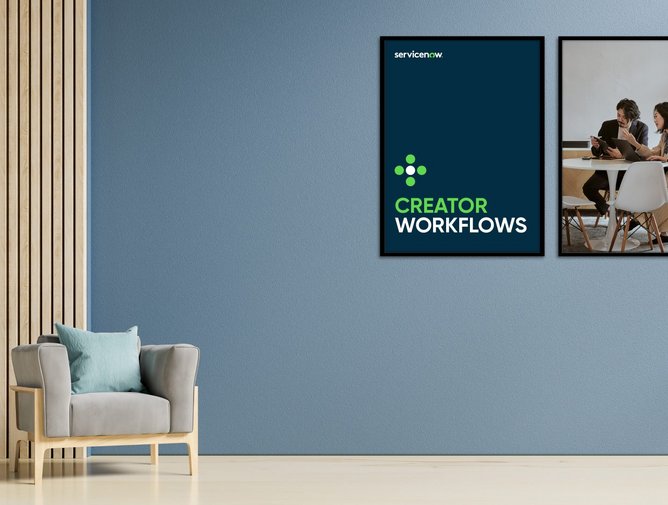 ServiceNow Creator Workflows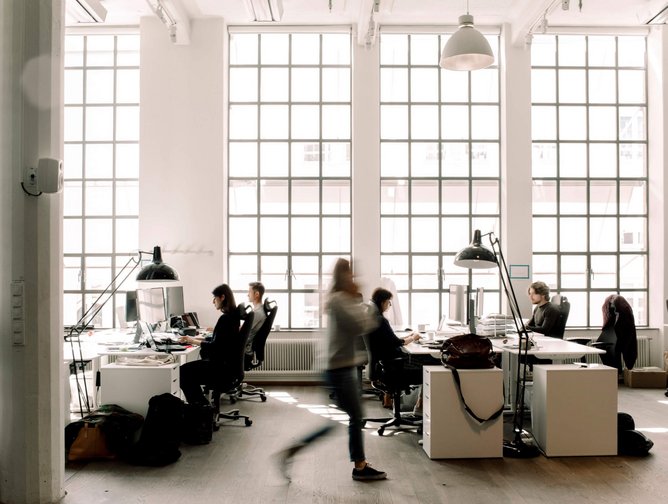 Busy Office