Top 10 AI blogs covering the latest developments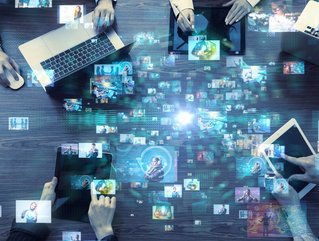 AI Magazine considers the top 10 blogs on AI that cater towards those actively interested in its development
AI Magazine considers 10 of the best blogs for AI covering the latest changes and current trends in the world of artificial intelligence
With the AI industry rapidly hurtling towards an innovative future across multiple business sectors, there has inevitably been an influx of online information and advice for developers and those keen to keep up with digital progress.
Technology blogs are an equally engaging and informative way for consumers to stay up to date with the latest news on AI in businesses and global trends. AI Magazine therefore considers some of the top blogs on the subject of AI that cater towards those actively interested in AI development.
MarkTechPost is a California-based website for the latest machine learning (AI/ML), deep learning and data science research. In addition to relevant articles catered towards AI developers, the website also contains tutorials and timely university research.
It also has plenty of interviews from those within the industry about the current state of AI and its future development. With a community of more than 1.5m AI professionals, the blog contains technical written pieces that are still accessible to an engaged reader.
There's An AI For That is one of the world's largest AI aggregators, boasting more than 300,000 available tools for more than 900 tasks. Whatever the user needs, the blog will most likely deliver on it.
The website has a user-friendly search engine that allows the user to easily search for the relevant tool they need, or they can browse by category. The list is updated regularly in order to stay up-to-date with the latest advancements in AI technology.
The BAIR Blog (ie. Berkeley Artificial Intelligence Research) is a University of California, Berkeley blog that aims to provide accessible research findings, perspectives and updates on AI by student researchers for a general readership.
It intends to provide bi-monthly relevant and timely discussions to a wide range of readers, including experts and the general reader. Topics include GPT-4, LLMs, mobile manipulation and 3D modular conformers, to name a few. Each article provides a comprehensive overview of the subject and explains terminology with handy images and media.
Machine Learning Mastery is a blog written by Jason Brownlee PhD that writes content for developers who are seeking better and more efficient results with their machine learning products. It has everything from quick-start guides and tutorials on how to create a machine learning project, from learning algorithms to creating neural networks.
Brownlee describes everything in an accessible way, despite catering towards academics and professionals. The blog also features contributed articles from writers who advise users on how to use AI and feature notable recent articles on how to use ChatGPT.
Bernard Marr is one of the world's most successful social media influencers concerning business and technology, with more than two million followers. His blog offers valuable insights into AI in both written and video format, discussing the history of generative AI, music AI and the future of the digital revolution.
Topics that he has written about include: how to detect content written by ChatGPT, Apple's Vision Pro Headset in connection with the future of the Internet and digital twins and the metaverse. He offers a comprehensive overview of the topics whilst providing personal and professional insights.
MIT is often at the forefront of AI research in the university sector, having released plenty of studies that confirm the reliability of AI in relation to humanity. Its blog often explores current issues and topics to do with AI/ML, such as educating national security leaders on AI, computer vision systems and medical data labelling.
There are plenty of student contributions across the blog site, including one piece written on AI generated art from the perspective of an artist and issues of copywriting.
AWS' machine learning blog is very frequently updated with the latest news on AI in relation to what Amazon as a company is doing to invest in the digital tools. The blog also provides information and resources on current AI services that it offers, depending on what the user needs it for.
An example is that AWS has an auto-labelling module for deep learning, which includes Amazon SageMaker Ground Truth Plus that is trained on machine learning tasks to help users meet data security and privacy requirements.
NVIDIA's blog has a wide range of resources and discussions based on topics that include AI, healthcare, data centres and autonomous machines, to name a few. In addition to written pieces on AI, the company also has an AI podcast that features guest speakers who explore the global impact of AI.
The blog explores so-called 'deep learning' topics like digital twins, AI-predicted weather and how AI has been used in healthcare to accelerate drug discovery, along with plenty of other current rapid advancements.
Google's AI blog is part of GoogleResearch and aims to showcase the latest research and information from Google itself. It is frequently updated with insights from the team about topics such as machine learning, text-to-image generation and how Google hopes to use responsible AI.
AI for Social Good in particular aims to improve automatic speech recognition (ASR) for people with disordered speech. The blog discusses how GoogleResearch worked with 1,000 participants to collect 1,000 hours of disordered speech samples and used the data to show that ASR personalisation could bridge the performance gap for users with disordered speech.
Guided by Google's AI Principles, writers of the blog seek to develop AI technologies responsibly by understanding and mitigating potential risks. These include amplification of unfair biases and working to protect user privacy, as well as being upheld to high standards of scientific excellence.
The ChatGPT creators have a regularly updated blog with all the latest news and developments going into AI. It explores in great depth what the OpenAI team are currently working towards, as well as events that the company has attended.
In May and June 2023, the blog discusses how CEO Sam Altman travelled to 25 cities across 6 continents to speak with users, developers, policymakers and the public to hear about their priorities for AI development and deployment. It is a fast-paced, informative and engaging blog that provides honest insights into a rapidly advancing AI company.
Other recent news includes the huge announcement that the company is opening its first international office which will be based in London, as the company looks to drive innovation in developing artificial general intelligence (AGI).