SAP announces Joule, its enterprise generative AI assistant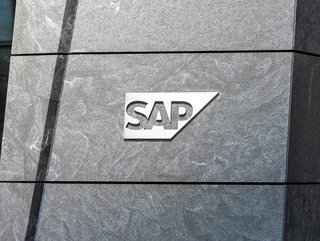 Joule will be embedded throughout SAP's cloud enterprise portfolio
SAP's enterprise generative AI chatbot Joule is company's latest addition to its enterprise offering, promising to transform the way businesses run
SAP has announced its new enterprise generative AI assistant Joule, a natural-language, generative AI copilot that will transform the way business runs.
Reflecting SAP's increased focus on AI, Joule will be embedded throughout the company's cloud enterprise portfolio, delivering proactive and contextualised insights from across the breadth and depth of SAP solutions and third-party sources. By quickly sorting through and contextualising data from multiple systems to surface smarter insights, SAP says Joule will help people get work done faster and drive better business outcomes in a secure, compliant way.
"With almost 300 million enterprise users around the world working regularly with cloud solutions from SAP, Joule has the power to redefine the way businesses – and the people who power them – work," said Christian Klein, CEO and member of the Executive Board of SAP SE. "Joule draws on SAP's unique position at the nexus of business and technology and builds on our relevant, reliable, responsible approach to Business AI. Joule will know what you mean, not just what you say."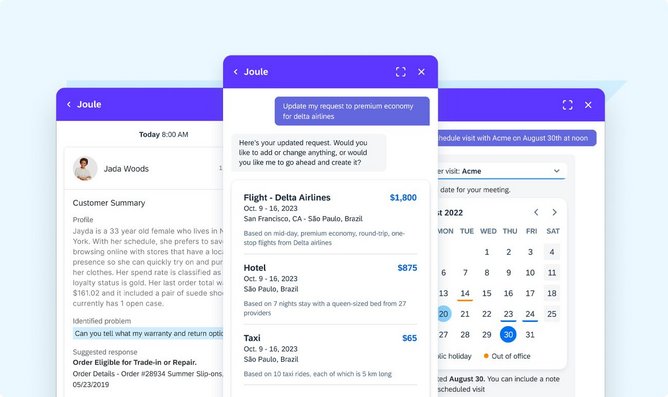 Joule will be embedded into SAP applications from HR to finance, supply chain, procurement and customer experience
SAP AI chatbot Joule to be integrated into range of applications
Joule will be embedded into SAP applications from HR to finance, supply chain, procurement and customer experience, as well as into SAP Business Technology Platform. Joule transforms the SAP user experience – enabling employees to simply ask a question or frame a problem in plain language and receive intelligent answers drawn from the wealth of business data across the SAP portfolio and third-party sources, retaining context.
"As generative AI moves on from the initial hype, the work to ensure measurable return on investment begins," said Phil Carter, Group Vice President, Worldwide Thought Leadership Research, IDC. "SAP understands that generative AI will eventually become part of the fabric of everyday life and work and is taking the time to build a business copilot that focuses on generating responses based on real-world scenarios – and to put in place the necessary guardrails to ensure it's also responsible."
Joule enhancing SAP's existing enterprise AI offering
Joule builds on and enhances existing SAP Business AI offerings. More than 26,000 SAP cloud customers have access to SAP Business AI across multiple scenarios and partner solutions. SAP's comprehensive strategy to build an enterprise AI ecosystem of the future also includes direct investments, such as those announced in July with Aleph Alpha, Anthropic and Cohere, as well as third-party partnerships including those with Microsoft, Google Cloud and IBM announced in May. Sapphire Ventures LLC, a global software venture capital firm, is backed by SAP and is dedicating over US$1 billion to fund AI-powered enterprise technology startups.
SAP recently announced former Microsoft executive Walter Sun as its new Global Head of AI, as it looks to further implement AI into its solutions.
"AI has never been more important. I believe at SAP, we have a unique opportunity to fundamentally change the way in which companies operate, using AI on a much larger scale in business practices than ever before," he said.
******
For more insights into the world of AI - check out the latest edition of AI Magazine and be sure to follow us on LinkedIn & Twitter.
Other magazines that may be of interest - Technology Magazine | Cyber Magazine.
Please also check out our upcoming event - Cloud and 5G LIVE on October 11 and 12 2023.
******
BizClik is a global provider of B2B digital media platforms that cover Executive Communities for CEOs, CFOs, CMOs, Sustainability leaders, Procurement & Supply Chain leaders, Technology & AI leaders, Cyber leaders, FinTech & InsurTech leaders as well as covering industries such as Manufacturing, Mining, Energy, EV, Construction, Healthcare and Food.
BizClik – based in London, Dubai, and New York – offers services such as content creation, advertising & sponsorship solutions, webinars & events.