KPMG's US$2bn investment into AI and cloud services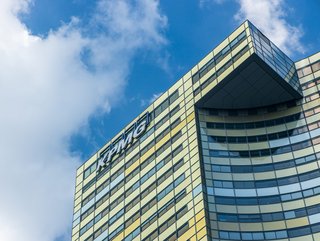 This expanded partnership between KPMG and Microsoft aims to support KPMG's clients and 2,500 customers serviced by both companies
This partnership with Microsoft sees KPMG planning to invest more into AI and cloud based services and improve digital business capabilities as a result
KPMG has announced that it plans to invest US$2bn into AI and cloud-based services, anticipating revenue of US$12bn over the next five years. According to The Wall Street Journal, KPMG plans to invest across its business lines globally over the next five years through an expanded partnership with Microsoft.
This move comes in the midst of big technology companies continuing to invest big money into AI and cloud based services. In particular, a 2023 Gartner poll found that 45% of executives had said that ChatGPT prompted an AI investment increase, with 70% of organisations currently exploring generative AI.
Expanding company technology capabilities through AI
This expanded partnership between KPMG and Microsoft aims to support KPMG's clients and 2,500 customers serviced by both companies. KPMG has been working towards applying AI for the past several years, initially to help its clients eliminate bias in decision-making. Part of its efforts to expand its technology services was an initial US$1bn investment with Microsoft in 2019, which now continues to expand, in addition to its cloud services.
Plenty of large corporations like KPMG have increased spending on AI tools and software expansions. These include Deloitte, which said it aimed to spend US$1.4bn on employee training on AI, as well as EY spending US$1bn to build greater technology capabilities over the next four years.
The NHS has also taken a significant step towards revolutionising healthcare by allocating a £21m (US$27.26m) fund for the implementation of AI technology within the NHS.
KPMG has said it expects the partnership to bring in more than US$12bn in revenue over five years. That would represent about 7% of KPMG's global revenue annually, with last year's revenue having totalled US$34.64bn.
Through this, the company hopes to further automate aspects of its tax, audit and consulting services aimed at enabling employees to provide faster analysis. The hope is that this will allow KPMG to spend more time on providing strategic advice and help more companies further integrate AI into their operations.
As part of the expanded partnership, KPMG will have early access to an AI assistant called Microsoft 365 Copilot, before its launch to the general public, as reported by The Wall Street Journal. This deal with Microsoft also includes Azure-based services, on which it runs OpenAI.
It has also been reported that Microsoft's technology capabilities will also allow KPMG to strengthen its ESG issues by combining massive data sets. The company has already hugely invested in ESG solutions, with its KPMG ESG Advisory guiding teams to drive sustainable innovation across their businesses.
With the corporate appetite for AI and digital services continuing to expand, large organisations continuing to invest in AI is viewed as continuing to expand digital transformation. Partner success and technological innovation, positions these companies at the forefront of digital transformation and enables them to provide comprehensive cloud solutions to customers.