ICYMI: Microsoft's plans for quantum and Open AI investment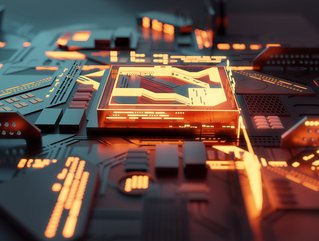 A week is a long time in artificial intelligence, so here's a round-up of the AI Magazine articles that have been starting conversations around the world
Microsoft makes plans for quantum supremacy in new age of AI
ChatGPT has captured the world's imagination, but OpenAI's revolutionary new product is just one of a dozen AI-driven so-called "killer apps" that will transform human productivity and the future of work, World Economic Forum industry experts have predicted. And Satya Nadella, Microsoft Chairman and CEO, told world leaders at Davos last week that his company intends to lead the quantum computing revolution that will help power new AI innovations.
Read the full story here.
Microsoft ups its investment in OpenAI's supercomputer plans
Microsoft and OpenAI have announced a multi-year, multi-billion dollar investment as part of the third phase of their long-term partnership. The move builds on previous investments made by Microsoft in OpenAI in 2019 and 2021 and will extend the companies' collaboration across AI supercomputing and research, enabling each of them to independently commercialise advanced AI technologies. As part of the agreement, Microsoft will increase its investments in the development and deployment of specialised supercomputing systems to accelerate OpenAI's independent AI research. This will enable the AI research firm to continue to push the boundaries of AI research and develop new breakthroughs, say the companies.
Read the full story here.
Security execs say human data in AI raises question of trust
Almost all security professionals agree organisations need to do more to reassure customers about how artificial intelligence works with user data, new research has revealed. Cisco's 2023 Data Privacy Benchmark Study is the company's sixth annual global survey investigating professionals' perspectives on data privacy strategies. This year's study finds that despite a difficult economic environment, organisations continue to invest in privacy, with spending up from US$1.2 million just three years ago to US$2.7 million this year.
Read the full story here.
Financial services firms investing in AI for digital future
New ways to manage money are coming as most financial services firms now view digital transformation as essential to their business and already looking to the next wave of technology to help get ahead, according to new research. The findings emerged in a new report by Broadridge Financial Solutions. In their 2023 Digital Transformation and Next-Gen Tech Study, 71% said artificial intelligence is significantly changing the way they work, and 60% agree that within 10 years, blockchain and distributed ledger technology (DLT) will become the core of financial markets infrastructure.
Read the full story here.
Boardroom bosses push data developments and AI for marketing
Marketing executives are moving into the boardroom, but the CEOs they report into will expect them to make more use of artificial intelligence and data analysis to justify their elevated position, according to new research. Media intelligence platform Cision released its 2023 Global Comms Report: A Seminal Moment in partnership with PRWeek, highlighting an overall elevation of the role of strategic communicators within C-suites across the globe, with nearly half now reporting to the CEO.
Read the full story here.