Boardroom bosses push data developments and AI for marketing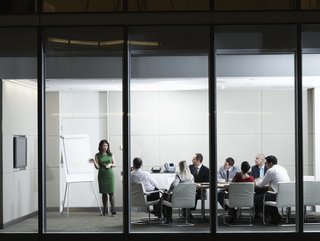 CEOs are challenging marketing departments to make use of AI and data analytics as a survey shows nearly half of comms leaders report directly to the boss
Marketing executives are moving into the boardroom, but the CEOs they report into will expect them to make more use of artificial intelligence and data analysis to justify their elevated position, according to new research.
Media intelligence platform Cision released its 2023 Global Comms Report: A Seminal Moment in partnership with PRWeek, highlighting an overall elevation of the role of strategic communicators within C-suites across the globe, with nearly half now reporting to the CEO.
Media intelligence Cision's sixth annual report - Global Comms Report: A Seminal Moment, produced in partnership with PRWeek - processed feedback from 440 industry professionals in 10 countries about their performance and sentiment.
The report says global unrest caused by the Covid-19 pandemic, the Great Resignation, war in Ukraine, and racial justice movements, have accelerated the evolution of the relationship between CEOs and communication teams.
Communications professionals are moving into the C-suite, with nearly half (47%) now reporting to the CEO directly, a stark contrast from 2020, in which 57% reported communications as part of marketing. Despite the challenges, 58% describe themselves as "optimistic" about the position of communications in relation to the C-suite.
"The bar for strategic communications has been raised, and the industry is ready to rise to the challenge, says Putney Cloos, Chief Marketing Officer of Cision. "Communications teams must be able to demonstrate their value to organisations utilising data analysis, artificial intelligence and human expertise."
"The numbers clearly show the C-suite not only understands and respects PR's value as a business mover, but it actually expects communications to deliver in ways it never has before," says Gideon Fidelzeid, Editorial Director at PRWeek. "Of course, with great accomplishments come greater challenges and responsibilities, but I'd put my money on PR and the brands they support thriving in this new era of communication."
The report also noted:
Global growth means more than four times as many respondents say their teams are bigger than last year.
Nearly 68% of respondents report budget increases from last year and nearly 67% expect increases next year.
Reliance on both earned (48%) and paid (47%) segments has increased.
Key tasks, including aligning metrics to revenue (50%), converting data into actionable insights (50%), and overreliance on media impressions (49%), are the top areas where respondents globally continue to struggle.