Top 10 consultancy firms offering AI support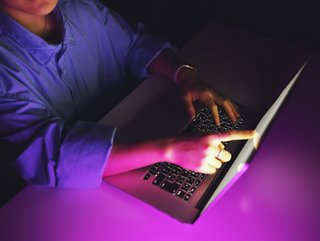 Many organisations are turning to artificial intelligence to improve operations, so here are the top 10 firms looking to support them with this transition
To speed up the adoption of artificial intelligence (AI), a number of consulting firms are playing a key role as they look to support organisations implement this technology. According to a 2021 survey by IBM and Morning Consult, one-third of companies have deployed AI and nearly half of them are exploring it.
However, the survey found that there were some barriers to AI adoption, including limited expertise, data complexity and lack of tools for AI development. Consulting companies are bridging this gap by providing insights and the correct tools, playing a significant role in business development.
Here, we look at the top companies providing AI consultancy services to boost AI adoption for enterprises.
10 - Bain and Company
Advising leaders on strategy, marketing operations and IT, Bain and Company is a top management consulting firm. The firm's technology consultants serve eight of the ten largest tech conglomerates, three of the five leading software manufacturers, and many of the most influential players in the semiconductor industry. Bain's Vector digital delivery platform supports customers with advanced analytics and automation. The company helps extract maximum value from all data assets and looks for ways automation technology will fit in with its customers' digital transformation strategy.
9 - Ernst & Young
With the purpose of building a better working world, Ernst & Young (EY) provides insights and quality services to build trust and confidence in the capital markets and in economies. EY provides AI, analytics and intelligent automation consulting to help customers realise the benefits of this technology when successfully implemented in operations. Founded in 1989, the company saw its combined global revenues rise 7.3% year-on-year to US$40bn, offering a radically different approach to connecting strategy, transactions, transformation and technology.
8 - McKinsey & Company
Global management account company McKinsey & Company is a trusted advisor and counsellor to many of the world's influential businesses and institutions. Founded in 1926, McKinsey combines bold strategies and transformative technologies to help organisations innovate more sustainably, achieve lasting gains in performance, and build workforces. To support clients with AI, the company provides a number of insightful articles and research papers to guide customers as they transform the ways they work to improve their business in substantial, sustainable ways.
7 - UST
UST crafts disruptive solutions and provides both the resources and expertise clients need to bring them to life. The company offers solutions for automation and data and analytics. In terms of data, the company unlocks meaningful insights for its customers so they can respond in real-time to changes in the business. With automation, UST looks to ensure businesses run smoothly by eliminating inefficiencies in the tasks with solutions that integrate seamlessly with existing systems.
6 - Boston Consulting Group
Founded in 1963, Boston Consulting Group (BCG) is a pioneer in business consulting, working closely with clients to embrace a transformational approach aimed at benefitting all stakeholders. BCG's AI consulting team and practitioners help clients quickly launch AI at scale with initiatives using a variety of techniques, including machine learning, large-scale optimisation, and simulations. The company's AI-at-scale approach ‒ which is built on lessons from hundreds of client engagements ‒ is to think big, start small, and grow fast.
5 - Accenture
Accenture is a provider of strategy, consulting, interactive, technology, and operations services with digital capabilities. The company aims to deliver on the promise of technology and human ingenuity as well as help clients become the next and best versions of themselves. The firm has a number of technology-enabled services and for AI Accenture aims to provide consulting services and solutions that will help customers achieve business objectives faster while setting them up for sustainable growth.
4 - PwC
PwC helps organisations and individuals create the value they are looking for, by delivering quality in Assurance, Tax and Advisory services. With offices in 156 countries and more than 295,000 people, PwC supports a number of global clients and is among the leading professional services networks in the world. PwC's AI specialists offer expertise and experience with natural language processing, machine learning (ML), deep learning, data engineering, automated ML, digital twins, embodied AI and responsible AI.
3 - Deloitte
Operating as a global professional services network, Deloitte offers audit and assurance, consulting, financial advisory, risk advisory, tax, and related services. The firm, which was founded in London in 1845, serves a number of industries including energy, life sciences and technology. For the AI industry, Deloitte focuses on helping companies harness the power of analytics and automation to uncover hidden relationships in vast amounts of data. The company helps clients implement the right strategy and technology that will balance speed, cost, and quality to deliver measurable business value.
2 - Tata Consultancy Services
Part of Tata Group, India's largest multinational business group, Tata Consultancy Services (TCS) is a global IT services, consulting, and business solutions leader that partners with the world's leading businesses in their transformation journeys. With a wide range of offerings, TCS has a number of different insights into how companies can utilise technology to improve business operations from digital twin technology and IoT to automation and AI, TCS look to support clients with many business challenges. Looking specifically at automation and AI, TCS provides a number of insights to support customers as they adopt this technology. With its MFDM (Machine-First Delivery Model), TCS enables clients to turn Big Data into actionable insights.
1 - IBM
As an AI pioneer and renowned consulting company, IBM looks to support its customers with AI adoption in a number of ways. The technology giant creates intelligent workflows that utilise AI, data and analytics, and turn AI aspirations into tangible business outcomes. IBM helps customers drive a smart evolution of workflows, technology and the entire organisation. With its industry experts, IBM helps customers to implement a data-first strategy, augment with third-party sources, and operationalise and accelerate AI integration across the enterprise to generate positive business growth. By augmenting human capabilities and performance, IBM also looks to improve outcomes for its clients' customers, employees and other stakeholders. With its AI and ML capabilities, IBM enables customers to transform complex document digitisation and unlock value from unstructured data.