SymphonyAI: transforming enterprises with AI solutions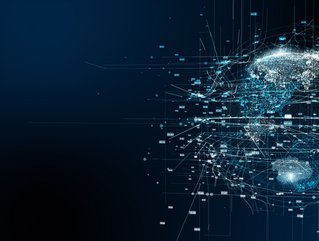 We take a look at SymphonyAI, the enterprise AI company transforming the world's largest industries with packaged artificial intelligence solutions
Founded in 2017, SymphonyAI is a leader in high-value enterprise artificial intelligence (AI) software. The company serves a number of industries including finance, manufacturing media and government.
SymphonyAI aims to be the leading enterprise AI company for digital transformation across the most critical industries. To do this, the company provides packaged AI solutions that rapidly solve challenging business problems, drive operational efficiencies, and speeds value to customers in each vertical sector.
Delivering value at scale, the company serves over 5,000 customers worldwide. SymphonyAI has rapidly grown from a start-up to become a leading enterprise AI company with over 2,200 employees looking to solve the world's most challenging business problems.
It is also an SAI Group company, backed by a $1 billion commitment from a successful entrepreneur and philanthropist Dr Romesh Wadhwani.
The company has recently been recognised as having a high-trust, high-performance culture by Great Place to Work Institute (India).
Driven by employee feedback, this recognition highlights SymphonyAI's commitment to providing opportunities for growth and development, preparing individuals to take on new opportunities, and fostering a culture of innovation and collaboration.
"I thank our employees for recognising us for this honour. Our performance-oriented culture is built around respect, transparency, and trust," said SymphonyAI CEO Sanjay Dhawan.
"These values permeate through the products, customers, and organisations we serve, and it is our people who make this possible. We look forward to welcoming additional talented individuals to join us on our exciting journey," he added.
AI solutions for future-proof enterprises
SymphonyAI's AI platform, EurekaAI, offers an open framework for rapidly building, configuring, and extending vertical packaged applications.
With supervised and unsupervised AI and machine learning (ML) models, it empowers business experts to transform their enterprises to become secure, scalable and future-proof.
EurekaAI's predictive intelligence platform provides alerts and recommendations, topical data analysis and contextual intelligence. EurekaAI powers SymphonyAI's vertical business analytics solutions.
The enterprise AI platform discovers previously hidden patterns and behaviours in data for unmatched business outcomes. Deep vertical expertise allows SymphonyAI to develop packaged AI applications that accelerate time to value and reduce the reliance on scare in-house data science personnel.
Just this year, the company also announced that Dhawan would become the company's new CEO bringing his experience in rapidly growing technology companies.