SoundHound delivers AI tech to Stellantis vehicle brands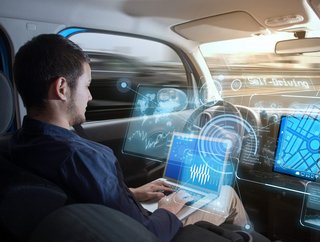 Voice artificial intelligence leader, SoundHound, announces the delivery of its advanced AI technology to Stellantis' most popular vehicle brands in Europe
Already SoundHound AI is powering enhanced in-car experiences with Edge and Cloud technology in multiple models. But now, the global leader in vice AI is delivering its advanced voice AI technology to Stellantis' most popular former PSA vehicles and former FCA B-SUV segment vehicles in Europe.
Included in this technology are the company's innovative Edge+Cloud connectivity, multiple language abilities and custom wake words. SoundHound's breakthrough Edge+Cloud connectivity technology is key to enhancing the in-car experience.
The connectivity technology uses a seamless combination of embedded and cloud-connected voice AI technology. This combination means drivers can maintain access to navigation and other critical information – even in the event of a loss of cloud connection or lack of availability.
"Our long-standing partnership with Stellantis is a direct result of SoundHound's sophisticated end-to-end solution. It's a truly disruptive voice AI, and the result of over 17 years of innovation," said Keyvan Mohajer, Co-Founder and CEO of SoundHound.
He continues: "Our technology offers companies full control over their brand, user data, and privacy policies while delivering the greatest value for third-party integration."
By providing Stellantis with multi-language voice AI capabilities, its models will now be able to meet the growing needs of customers in global auto markets and retain brand name recognition through a customised experience.
Improving the in-car experience with SoundHound's AI solution
This announcement marks the first time SoundHound's Speech-to-Meaning and Deep Meaning Understanding technologies have been made available in a unified hybrid (cloud and embedded) in-car voice experience.
As a result of this partnership, SoundHound's Edge+Cloud and Active Arbitration technologies work together to ensure that regardless of the query, the voice assistant will always return the most accurate answer quickly.
It aims to deliver seamless access to information like navigation and full in-car control, with or without connection to the cloud.
"Our partnership with SoundHound began in 2018 with a goal to achieve mass production of voice-enabled vehicles by the end of 2021—starting with our ex-PSA models and then expanding to ex-FCA brands for Europe and China," said Alexandre Fromion, Senior Expert Connectivity & Infotainment at Stellantis.
"The powerful hybrid cloud and embedded connectivity of SoundHound's Voice AI platform allows us to deliver always-on voice experiences for customers on the go," he continued.
Now, Stellantis' customers will be able to access this conversation technology to ask different questions to improve their driving experience and learn more about their surroundings.
For some questions, this feature can even be used when internet connection is unavailable.
SoundHound: supporting Stellantis' global customer base
Previously, car manufacturers who wanted users to be able to both control in-car functions and get information from the cloud only had solutions available that took several seconds to search one platform and then the other looking for a response.
With SoundHound's Edge+Cloud and Active Arbitration technologies, manufacturers can now offer their customers with fast and more accurate conversations. The Active Arbitration technology delivers a query to the cloud and its Edge+Cloud solution paired with the embedded system simultaneously is key to a faster, more accurate conversational experience.
The announcement of this partnership is key to Stellantis' global market presence as SoundHound offers its voice assistant in multiple languages, facilitating the European customers Stellantis serves including French, US English, UK English, Spanish, Italian, German, Portuguese, Brazilian Portuguese, Dutch, Japanese and Chinese.