SoundHound: Building custom voice assistants for companies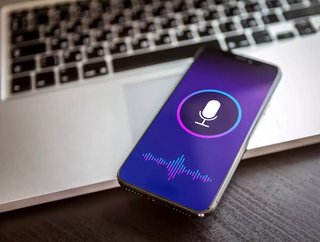 With the belief that every brand should have a voice, we take a look at SoundHound who are working to build a more accessible and connected world
On a mission to voice-enable the world with conversational intelligence, SoundHound is a leader in delivering voice AI to organisations across the globe.
Starting its journey in 2005, the company had the vision to create a voice AI platform that exceeds human capabilities and brings value and delight via an ecosystem of billions of products enhanced by innovation and monetisation opportunities.
The company's first chapter was to improve music recognition using an innovative approach to turning sound into meaning. Within a year, Midomi was formed. In 2009, the music discovery app was rebranded as SoundHound, and by 2016, it received over 315 million downloads worldwide.
In 2015, it introduced the Houndify Voice AI platform. The company's breakthrough innovations include Speech-to-Meaning and Deep Meaning Understanding, technologies that process speech in one step with speed and accuracy, allowing people to interact with products and services the same way they do with each other—by simply talking.
Connecting the world through AI voice technology
Voice assistants are becoming the norm in today's society, and SoundHound allows companies to customise the voice assistant to their brand, retain customer relationships, and build a vehicle for monetisation. 
Headquartered in the heart of Silicon Valley, it is a global company with 9 offices in key markets and teams in 16 countries. Partners include top brands, such as Mercedes-Benz, Hyundai, Honda, Pandora, Mastercard, and Snapchat. 
Enabling companies to integrate voice controls 
Recently the company had announced it has been recognised by Frost & Sullivan for valuable achievements as a leader in innovation and growth in the North American automotive connected voice assistance industry and named Best Practices Company of the Year, 2021.
"Driving innovation and growth is a difficult task made even harder by the strategic imperatives forcing change today, such as disruptive technologies, value chain compression, industry convergence, and new business models. In this context, SoundHound Inc.'s recognition signifies an even greater accomplishment," said Darrell Huntsman, CEO, Frost & Sullivan.
Supporting 22 of the world's most popular languages, the ability to understand accents, and unprecedented performance in noisy environments are just a few of the reasons OEMs are turning to SoundHound's voice AI solutions. The company's advanced voice AI platform, including Active Arbitration technology and a hybrid connectivity option allows drivers to continue using voice control to access in-car functions, even when an internet connection is not available.
"We're honored to be recognised for our achievements in the automotive industry and for technological innovations that are bringing the power of voice to more brands and their customers," said Keyvan Mohajer, Co-Founder and CEO, SoundHound Inc. "Our recent advances in edge and hybrid voice technology options have opened the doors to our automotive partners and other car manufacturers who are already working toward a future when cars are an integral part of the IoT."