Ensuring safety in warehouses with Locus Robotics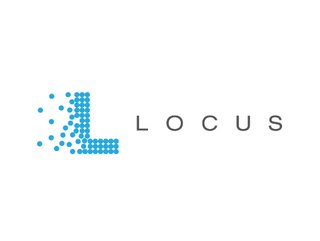 Jasmine Lombardi, Chief Customer Officer at Locus Robotics discusses the company's partnership with DHL, ensuring safety and women in robotics
Tell me about your role and your responsibilities.
As the Chief Customer Officer, I manage the Locus Customer Success team, overseeing the strategy of our customer's deployments, management, and optimisation. I also oversee field services and support roles for over 80 customers at more than 200 locations.
How have your experiences as a woman in a male-dominated industry impacted the way you work?
Locus has always been about diversity and inclusion, regardless of the role. I've always believed that it's important to build the right culture and the right environment around you. Being an Asian woman in a male-dominated industry, there are times that being respected and accepted of any ideas/solutions can be a challenge. Knowledge, confidence, and executive presence are key to working in a male-dominated industry. I focus on establishing clear goals and measurable metrics to define performance and success. By ensuring accountability and assigning responsibility, we are able to deliver consistent results that everyone can agree upon.
How do your skills support Locus Robotics as it looks to work with clients such as DHL?
Over the past 15 years as an executive, I've learned a lot about leading a team and using the best strategies to reduce churn and establish a strong customer base. Hiring the right people, empowering them, organising around the major goals & deliverables, organising around team concept, focusing on the right goals & measuring them, creating career paths in structure, identifying the strengths and weaknesses and developing the talent, creating structured processes to do things and working by their side are some of Jasmine's key concepts and secrets to her success
How do Locus' products empower staff and ensure safety in warehouses?
The Locus Customer Success (CS) team plays a significant role in the business's success by partnering with our customers across all elements of site design, implementation, optimisation, and support of the Locus solution – ensuring operational efficiency and worker safety. This allows Locus to rapidly implement Locus solutions in a matter of weeks, ensuring that our customers are able to achieve their desired business objectives and outcomes.
Building great relationships with our customers by going above and beyond what they need increases their trust and our partnership. Our CS team's motto is built on making our customers successful and the relationships are key. We are our customers' trusted advisors and long-term partners.
What is next for you and Locus Robotics? What do you hope to achieve? What does the company hope to achieve?
In the short 5 years, the Customer Success organisation has grown from a team of one in October 2016 to a team of more than 80 members. Locus Robotics' mission is to address the challenges in the supply chain with practical, effective automation that delivers results. Locus Robotics has the highest net retention in the robotics industry and my goal is to maintain that distinction as we grow and expand globally.