Top 10 robotics companies utilising artificial intelligence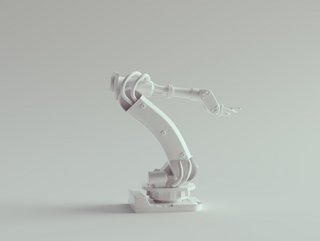 Increasingly, organisations are utilising robotics as a solution to operational challenges. We explore the top companies utilising AI tech in their robots
With their ability to reduce operating costs, increase productivity and improve the quality and consistency of products, robotics technology is becoming increasingly prevalent in many industries around the world.
To showcase the innovative way organisations are applying AI to robotics, AI Magazine takes a look at the top 10 robotics companies harnessing the power of artificial intelligence.
10: iRobot
iRobot uses AI in engineering home robots like the Roomba robot vacuum and Braava mopping robots. With the Roomba, users can schedule the robot to continue cleaning while they're gone, and the Braava robots can be directed to clean with voice commands. The company's proprietary technology also guides the robots around obstacles while they clean.
9: Brain Corp
Brain Corp's proprietary technology makes AI robots adaptable and flexible so they can navigate unstructured environments like warehouses and store floors. The robots also have mapping, routing, surface anomaly detection, object avoidance and cloud-based data capture capabilities. EMMA, a Brain Corp robot, was tested in Walmart stores for after-hour floor cleaning.
8: UiPath
UiPath's Robotic Process Automation (RPA) software instils AI into robots to help them perform repetitive tasks more efficiently. Founded in Bucharest, Romania, in 2005 by Daniel Dines and Marius Tîrcă, UiPath's AI robot software is helping robots — from retail to manufacturing — speed up tasks in an environment where they no longer have to be supervised by humans.
7: Skydio
Drone manufacturer Skydio uses AI to develop technology for autonomous flight. As America's leading drone manufacturer, the company's flagship products include Skydio 2, an unmanned aerial device optimised for video and controllable via an app, a controller or a beacon, and can reach a speed of 36 miles per hour. The company provides solutions for multiple sectors, including public safety, defence, construction and telecommunication.
6: Veo Robotics
Veo Robotics creates industrial robots with 3D sensing, AI and computer vision capabilities that enhance manufacturing operations. The robots work alongside humans to make workplaces more flexible and efficient, using 3D sensors to detect objects or people nearby and, if necessary, slow or stop. The robots have been used on car assembly lines to handle heavy-lifting while human coworkers perform more delicate tasks.
5: Geek+
Specialising in smart logistics, Geek+ apply advanced robotics and AI technologies to create solutions for warehouse and factory operations. Recently, the company released its RoboShuttle RS8-DA, an eight-metre high flexible arm robot that is the highest in the industry. On top of this offering, Geek+ also has a smart forklift, smart moving, smart sorting, smart goods-to-person picking, smart tot-to-person picking and smart collaborative picking robots.
4: Hanson Robotics
Hanson Robotics creates AI robots that not only have a human appearance but also operate with human-like characteristics. These AI robots have life-like skin made of Hanson's proprietary nanotechnology called Frubber and their human-like features include eye contact, facial recognition, speech and the ability to hold natural conversations. The robots can produce high-quality expressions that offer a less mechanical robotic experience.
3: Miso Robotics
Creating AI robotic products for restaurants, Miso Robotics' technology is designed for use in commercial kitchens. The company's cooking robot, Flippy, boasts 3D and thermal vision that enables it to learn from its surroundings and acquire new skills. By automating the activity around the fryer station, Miso Robotics' Flippy can offset rising labour costs. Miso also launched Flippy 2 in November, noting it can work an entire fry station and can perform more than twice as many food prep tasks as the original Flippy.
2: Diligent Robotics
Diligent Robotics uses AI to build robotic assistants that help healthcare workers with routine tasks. Moxi, the company's first robot teammate, works in hospitals to help clinical staff with non-patient-facing tasks so they have more time for patient care. The Moxi robot can run patient supplies, deliver lab samples, fetch items from the central supply, distribute PPE and deliver medication, and is equipped with a robotic arm that allows for navigating doors and elevators.
1: Boston Dynamics
Aiming to create dynamic, intelligent and adaptive robots, Boston Dynamics develops sensor-based controls that prepare robots for a variety of environments and terrains. The company's SpotMini model robot was used as inspiration for Netflix's Black Mirror episode, Metalhead. Boston Dynamics has also created a dynamic humanoid robot, Atlas, with hardware that gives the robot the power and balance to demonstrate human-level agility and it successfully completed a parkour course. Adding to its family of robots are Spot, Stretch and Pick, automated solutions that support warehouse operations.