Top 10: Our favourite AI websites to use in 2022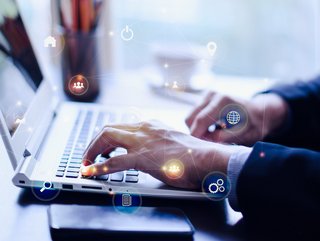 From text-to-voice applications, to tools to enhance low-res images, there are lots of applications that utilise AI. Here are 10 of our favourites…
From useful tools to memory games and methods to discover your next book, there are lots of exciting applications that are only possible by using the power of AI. Below are 10 of our favourites.
10: Let's Enhance
Image enhancement app Let's Enhance can transform low-res images into clear and sharp pics to be proud of, using cutting-edge image processing algorithms.
With Let's Enhance you can scale up your images without compromising on quality, with the app's algorithm able to expand any image while optimising the tone, texture, colour, and clarity.
9: Big Speak
Big Speak allows you to generate realistic sounding audio from text. Powered by Streams.live, it uses a mix of machine learning algorithms to achieve the best voice generation technology.
Big Speak is a free app, produced by Oveit, a company focused on bringing cutting edge technology to closed loop payments. Non-registered users can generate files from text up to 300 characters, while longer audio files, up to 1000 characters, are available by logging in.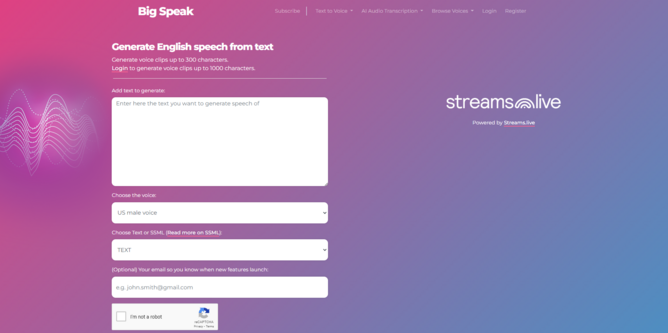 8: Magic Eraser
Magic Eraser is a tool which uses AI to remove elements from photos at just the click of a mouse.
Users upload an image, mark the part of the image which needs to be removed, and can download the fixed up image. It is free to use with no signup - and offers paid subscriptions to export images in higher resolution.
7: Craiyon
The brainchild of Boris Dayma, a Houston-based machine-learning engineer, Craiyon is an AI model that can draw images from any text prompt.
Formerly known as DALL-E mini as a homage to OpenAI's DALL-E and DALL-E 2, Craiyon is freely-available for anyone to use and is trained using Google TRC.
6: AutoDraw
AutoDraw pairs machine learning with drawings from talented artists to help everyone create anything visual, fast. Able to guess hundreds of drawings, AutoDraw aims to make drawing and creating a little more accessible and fun for everyone. Built by Dan Motzenbecker and Kyle Phillips with friends at Google Creative Lab.
5: Semantris
Semantris is a set of word associations games powered by machine learning developed at Google. The games are a fun and engaging way of introducing people to the growing capabilities of Google technologies to understand language. By training on billions of conversations on the internet, the AI has learned how to predict which words, phrases, and even sentences might come next in a conversation.
The two games we created, Blocks and Arcade, use the same AI, but provide different ways of interacting with it. When you enter a clue, the AI looks at all the words in play and chooses the ones it thinks are most related.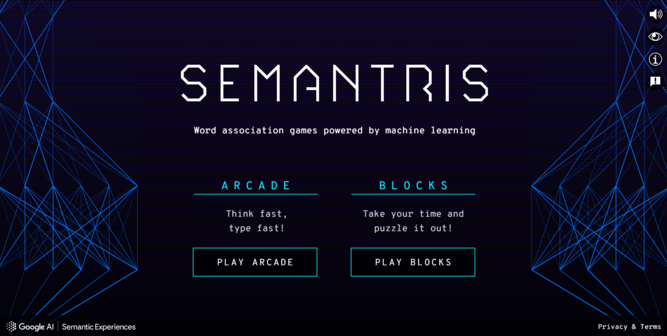 4: Rytr
Since launching in April 2021, Rytr has built up more than 60,000 users globally. An AI writing assistant that helps individuals and businesses to automatically create content for a range of use cases, it supports more than 30 languages with users able to select different tones and use cases.
3: This Person Does Not Exist
AI face generator This Person Does Not Exist is powered by StyleGAN, a neural network from Nvidia developed in 2018. The website was created by Uber engineer Phillip Wang, who utilised StyleGAN to produce an artificial human face every 2 seconds or web page reloads. Inspired by This Person Does Not Exist other sites have emerged such as This Cat Does Not Exist, This Chemical Does Not Exist, This Rental Does Not Exist, This MP Does Not Exist and This Map Does Not Exist.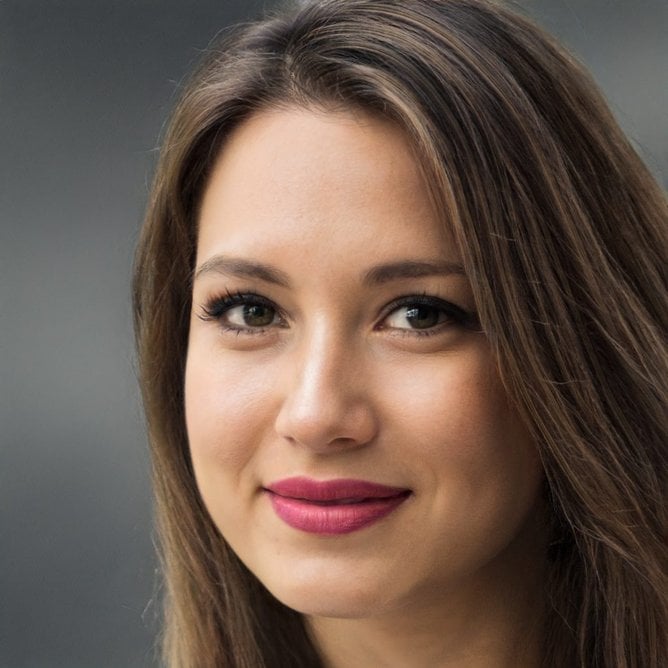 2: Thing Translator
Another app using resources from Google's Creative Lab, Thing Translator lets you take a picture of something to hear how to say it in a different language. It's just one example of what you can make using Google's machine learning APIs, without needing to dive into the details of machine learning.Built by Dan Motzenbecker with friends at Google Creative Lab, using Google's Cloud Vision API and Translate API.
1: Talk to Books
At its launch, Google called Talk to Books "an entirely new way to explore books by starting at the sentence level, rather than the author or topic level."
Using semantic search – search based on meaning, rather than mere keywords - Talk to Books is powered by the same Google conversational AI used to implement 'smart' email replies, searching every sentence in over 100,000 books to find the responses that would most likely come next in a conversation.
It may take some experimentation - its objectives and underlying technology are fundamentally different than those of a more traditional search experience - but Talk to Books is a demonstration of research that enables an AI to find statements that look like probable responses to users' input, rather than a finely polished tool that would take into account the wide range of standard quality signals.