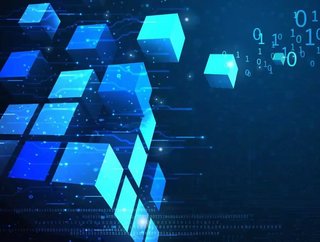 We rank the top 10 evangelists in AI and machine learning...
Technology magazine looks at 10 of the top evangelists in AI and machine learning. 
We will discuss some of the most innovative thought leaders who go beyond their limits to bring the best knowledge and commercial value to consumers of AI and Machine Learning software. This list contains some long practiced experts in the industry and covers business founders and employees from the likes of Google, Amazon and IBM. 
10: Pascal Bornet, data, automation and innovation leader and author...
is a global expert in the field of intelligent automation (IA). He is a senior executive with 20-plus years of experience leading digital business transformations and creations. Over the past 10 years, he has founded and led intelligent automation practices, first for Ernst & Young and then McKinsey & Company. These lines of business delivered high-impact results to corporate clients across industries through innovation, research, strategic investments, and cutting-edge technology developments.
Bornet is also a recognised author, thought leader, lecturer, and speaker on artificial intelligence, automation, and the future of work.
09: Lex Fridman, AI researcher, podcast host, MIT...
Lex Fridman is a researcher in human-centered AI and deep learning at MIT and beyond in the context of autonomous vehicles and personal robotics. Before joining MIT, he worked for Google on machine learning for large-scale behavior-based authentication.
He is particularly interested in understanding human behavior in the context of human-robot collaboration, and engineering learning-based methods that enrich that collaboration. He received his BS, MS, and PhD from Drexel University where he worked on applications of machine learning, computer vision, and decision fusion techniques in various different fields.
08: Daniela L Rus, Director, MIT Computer Science and Artificial Intelligence Laboratory (CSAIL...
Daniela L Rus is a Romanian-American roboticist, the Director of theMIT Computer Science and Artificial Intelligence Laboratory, and Andrew and Erna Viterbi Professor in the Department of Electrical Engineering and Computer Science at the Massachusetts Institute of Technology.
She was also included in Forbes list of incredible women advancing AI research."
Rus' research is focused on developing the science of networked/distributed/collaborative robotics. The main question that inspires her research is "How can many machines collaborate to achieve a common goal?"
07: Demis Hassabis, Founder and CEO, DeepMind...
Demis Hassabis, is a British artificial intelligence researcher, neuroscientist, video game designer and entrepreneur. As well as CEO and co-founder of DeepMind, Hassabis is also a government advisor. After graduating from University College London, with a PhD in cognitive neuroscience in 2009, he continued his research into neuroscience and artificial intelligence at the Massachusetts Institute of Technology and Harvard University.
Hassabis and co-founder Mustafa Suleyman, created the machine learning AI startup, with the mission to "solve intelligence" and then use intelligence "to solve everything else".
06: Mustafa Suleyman, VP of artificial intelligence policy, Google...
Mustafa Suleyman grew up in the London borough of Islington. At the age of 19, Suleyman dropped out of college to pursue mental health work and later become the policy officer on human rights for the mayor of London, Ken Livingstone.
Suleyman co-founded British Artificial Intelligence firm, DeepMind, which was bought by Google in 2014. He is prominent in the debate over the ethics of AI and has spoken widely about the need for organisations to join in holding technologists accountable for the impacts of their work.
05: Ilya Sutskever, Co-founder and chief scientist at Open AI...
After graduating from the University of Toronto's Department of Computer Science, in 2012, Sutskever spent two months as a postdoc with Andrew Ng at Stanford University. Following on from this, Sutskever co-invented the software developments AlphaGo and Tensorflow as well as the Alexnet, convolutional neural network.
He went on to work for Google Brain, to create the sequence to sequence learning algorithm.
In 2015 he left Google to become the director of the OpenAI institute and was the keynote speaker for Nvidia NTECH 2018 and AI Frontiers Conference 2018.
04: Fei-Fei Li, Professor, Computer Science Department, Stanford; co-director, Stanford Human-Centred AI Institute...
While Dr. Fei-Fei Li's current research takes place at Stanford Human-Centred AI Institute. It comes as no surprise that she has been placed on the list of Top 10 AI Evangelists. Li's professional career dates back to 2005 when she began work as an assistant professor at the University of Illinois, and has pursued AI ever since.
Her interests include cognitively inspired AI, machine learning, deep learning, computer vision and intelligent AI systems for healthcare delivery. In the past she has also worked on cognitive and computational neuroscience.
03: Andrew Ng, founder and CEO, Landing AI...
Following an extensive career in computer science, Andrew Yan-Tak Ng founded Landing AI in October 2017. He is also known for his involvement in founding the Google Brain (Deep Learning) Project in 2011, and was a Co-Founder and Vice President at Baidu, building the company's Artificial Intelligence Group.
Since 2018 he has launched and currently heads AI Fund, initially a $175-million investment fund for backing artificial intelligence startups. He has founded Landing AI, which provides AI-powered SaaS products and transformation program to empower enterprises into cutting-edge AI companies.
02: Kati Venturato, Offering Manager, digital customer experience and growth, data and AI, IBM...
As the recently appointed offering manager for digital customer experience and growth, Data and AI at IBM, Kati Venturato brings a wealth of marketing experience and customer focus to IBM Watson services. In particular, Venturato writes fondly of the IBM Speech to Text (STT) service and has the ability "to look under the hood and really understanding the technology." as she explained in a 2016 IBM blog post.
While reading Venturato's 2017 article on the Watson blog, about the Speech to Text service, what becomes very clear is her profound knowledge of the AI powered speech recognition and transcription software. But, as she has discussed in the IBM blog, it is essential as an Evangelist to truly believe in the service and understand how it will add value to the end user.
"To really get into the hearts and minds of people – to really evangelize the product – you have to be cognizant of who you're speaking to and their potential point of view, so you can relate to them better," Says Venturato.
01: Julien Simon, global AI & machine learning evangelist, AWS...
AWS's global artificial intelligence and machine learning evangelist, Julien Simon has "a never ending curiosity for technology, and for innovative ways to solve real-world business challenges". With extensive knowledge and real-world experiences (CTO, Software at Aldebaran Electronics, VP engineering at Criteo, and CTO at Pixmania) Simon began working with Amazon Web Services (AWS) before joining the company in 2015.
As you would expect from an accomplished user of AWS, his passion for AI extends beyond his work for the company. Simon produces podcasts that he posts to his blog, on medium.com, where he discusses topics which are targeted towards advanced AWS users. He is also registered with the Promotivate speakers agency, where he holds talks on subjects such as: machine learning at the edge, deep learning on Amazon SageMaker, innovation with machine learning and AWS, and more.
Alongside his blog he uploads regularly to his YouTube channel, appropriately named 'Julian Simon' where consumers can find some of his videos dating back to 2013. When watching his videos consumers can see the level of competence that Simon had gained with the software before he acquired his evangelist title from Amazon.