Using AI to improve driver safety with Seeing Machines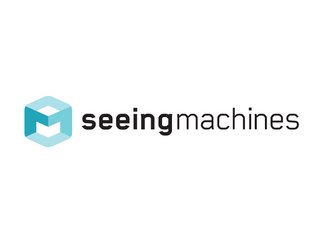 Following the announcement of Seeing Machines' new collaboration with Manga, we look at the company's work with AI to support the automotive industry
Founded in 2000, Seeing Machines was established to deliver on the fundamental insight that cars would be the world's first true autonomous robots.
Seeing Machines is now an industry leading company in vision-based monitoring technology that enable machines to see, understand and assist people. With its technology portfolio of AI algorithms and embedded processing and optics, Seeing Machines power products that need to deliver reliable real-time understanding of vehicle operators.
Headquartered in Canberra, Australia, Seeing Machines offers technology that spans the critical measurement of where a driver is looking, through to classification of their cognitive state as it applies to accident risk.
By developing Driver Monitoring Systems (DMS), Seeping Machines aim to push forward safety for the Automotive, Commercial Fleet, Off-road and Aviation industries. To support all these industries in a number of markets, Seeing Machines has a global presence with offices in the USA, Europe and Asia on top of its headquarters in Australia.
AI for driver safety technology
Underpinned by more than 20 years of scientific research nto human behaviour in real-time conducted in real-world scenarios, Seeing Machines has developed one of the world's most advanced artificial intelligence (AI) driven safety technology.
With its computer vision technologies, Seeing Machines help machines to see, understand and assist people as its platform has the know-how to deliver real-time identification and understanding of drivers through AI analysis of heads, faces and eyes.
Through its technology and the insights it generates, the company enable DMS technology that monitors driver and operator attention state including the detection of drowsiness and distraction.
The holistic driver monitoring technology solution from Seeing Machines provides flexibility, scalability and integration optionality across a range of platforms.
Ultimately, Seeing Machines is aiming to develop "machine empathy" as the company know this will make the machines work well with humans. Machine empathy brings machines closer to the human world and makes them more intelligent to human needs.
Extending Seeing Machines' reach with new collaborations
Recently, Seeing Machines announced that it has collaborated with Magna on a demonstrator that features a fully integrated DMS combining camera, electronics, and interior mirror technology.
The demonstrator combines Magna's industry leading mirror technology, camera design, integration, and packaging know-how, with Seeing Machines approach to optimised and co-designed optical path, embedded processing, and advanced AI vision algorithms for DMS.
Paul McGlone, CEO at Seeing Machines commented: "Building a solution that brings a fully integrated DMS into the rear-view mirror responds directly to the increasingly difficult packaging environment for carmakers with expanding infotainment and advanced driver assistance electronics complexity and ever larger cockpit displays."
He added: "Working with Magna, a mobility technology company and leading supplier in mirrors and vision systems to the auto market, has brought two leading technologies together and we are looking forward to progressing opportunities to deliver this innovation to the industry more broadly."