Five fastest-growing AI roles of 2023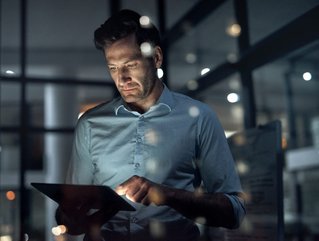 "the demand for AI talent has skyrocketed, indicating the industry's insatiable appetite for skilled professionals in the field"
In recent years, the dramatic acceleration of AI has revolutionised how businesses operate, and in turn, created a vast number of new job opportunities
As AI continues to become more prevalent in our day to day lives, the ongoing demand for skilled industry professionals who can utilise its potential also continues to rise. Global talent solutions provider, FDM Group, has unveiled five industries and roles that are capitalising on the potential of AI in 2023.
Data Architect, Sarah Wyer, who specialises in Analytics, Automation and AI at FDM Group says: "AI is advancing quicker than anyone could have anticipated, and the floodgates have opened to pave the way for a variety of new roles and in-demand skills.
As a result, the demand for AI talent has skyrocketed, indicating the industry's insatiable appetite for skilled professionals in the field."
With a wide range of job opportunities becoming available in 2023, from Data Science positions to Machine Learning Engineers, now is the time for candidates to improve their skills in preparation for a career in AI.
Five of the fastest growing AI roles of 2023:
1. AI (Artificial Intelligence) and/or ML (Machine Learning) Engineer
AI/ML Engineers play a crucial role in the design and deployment of artificial intelligence and machine learning systems. As an AI/ML Engineer, key responsibilities would include:
Developing machine learning models.
Preprocessing data.
Optimising algorithms to solve complex business problems.
Essential skills for this role include proficiency in programming languages such as Python and R, as well as knowledge of machine learning frameworks like TensorFlow. Additionally, a strong grasp of statistics, mathematics, and problem-solving abilities are crucial for model design and evaluation.
2. Data Scientist
Data Scientists are highly proficient experts, equipped with the knowledge to extract significant patterns, trends, and predictions that facilitate well-informed decision-making, which is enhanced through the application of AI-driven data analytics. Their primary focus revolves around unearthing valuable insights from extensive datasets utilising state-of-the-art technologies like AI.
As the demand for data-driven insights continues to surge, Data Scientists hold a pivotal role in driving innovation, enhancing operational efficiency, and shaping the future of industries worldwide. The FDM Data Engineering Programme offers ambitious individuals aspiring to become Data Scientists, a comprehensive and hands-on learning experience, furnishing them with the competencies required to tackle intricate data challenges and providing opportunities for work placements with esteemed clientele.
3. AI Product Manager
AI Product Managers are integral to the creation and execution of AI-driven products. Their role involves serving as a liaison between technical teams and business stakeholders, translating intricate AI capabilities into actionable product strategies. These professionals possess an in-depth comprehension of AI technologies, market dynamics, and customer requirements, enabling them to pinpoint areas where AI can generate significant value.
In order to excel as an AI Product Manager, individuals must possess a distinctive combination of technical proficiency, market acumen, and interpersonal skills. They should possess profound expertise in AI technologies, machine learning, and data analytics, coupled with robust product management competencies for crafting effective strategies and roadmaps.
4. NLP (Natural Language Processing) Specialists
Within the domain of language-based data, NLP (Natural Language Processing) Specialists play an important role in converting unstructured text into valuable, actionable insights. In today's data-driven landscape, copious amounts of textual data are generated daily, spanning customer feedback, social media interactions, documents, and emails. NLP specialists possess the expertise necessary to devise and implement algorithms and models capable of comprehending, interpreting, and extracting meaningful information from this unstructured data.
Their contributions are instrumental in pioneering applications such as chatbots and virtual assistants, elevating customer experiences, and streamlining various language-related tasks. To embark on a career as an NLP Specialist, proficiencies in programming languages like Python are crucial, as well as a strong knowledge of NLP libraries and frameworks (NLTK, spaCy), data preprocessing, text analysis techniques, and machine learning algorithms.
5. Computer Vision Engineers
Computer Vision Engineers are becoming increasingly indispensable in a number of industries, bringing innovation to sectors such as autonomous vehicles and medical imaging. For instance, within the realm of autonomous vehicles, these engineers craft algorithms that empower vehicles to perceive their environment, analyse road conditions, and make immediate decisions, ultimately enhancing safety and transportation efficiency.
The skills for this role include mastery of programming languages like Python and C++, proficiency in computer vision libraries and frameworks such as OpenCV and TensorFlow, a deep understanding of image processing methods, expertise in deep learning algorithms, and optimisation of models.
"Artificial intelligence is posed to transform most workforces by augmenting and supporting human capabilities, and while some businesses are looking to upskill their existing employees, others are looking to hire new talent. So, we've revealed five jobs that AI is expected to create or revolutionise this year." Sarah Wyer concludes.
******
For more insights into the world of AI - check out the latest edition of AI Magazine and be sure to follow us on LinkedIn & Twitter.
Other magazines that may be of interest - Technology Magazine | Cyber Magazine.
Please also check out our upcoming event - Cloud and 5G LIVE on October 11 and 12 2023.
******
BizClik is a global provider of B2B digital media platforms that cover Executive Communities for CEOs, CFOs, CMOs, Sustainability leaders, Procurement & Supply Chain leaders, Technology & AI leaders, Cyber leaders, FinTech & InsurTech leaders as well as covering industries such as Manufacturing, Mining, Energy, EV, Construction, Healthcare and Food.
BizClik – based in London, Dubai, and New York – offers services such as content creation, advertising & sponsorship solutions, webinars & events.