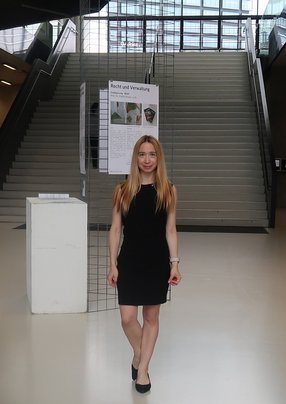 Dr. Ayse Glass
A postdoctoral researcher in Digital City Science at HafenCity University, Hambur
AI Magazine speaks with Dr Ayse Glass on the role of AI in architecture
Tell us about your work
I'm a postdoctoral researcher in Digital City Science at HafenCity University, Hamburg. I am involved in the DaFne project, which is funded by Bundesministerium für Bildung und Forschung (BMBF) and includes collaborations with educational and commercial partners.
I also teach courses on architectural acoustics, simulations, synthetic data generation and AI for urban design. I lead smart city use cases.
How do you use AI to enhance design?
It is a source of inspiration, exploration, optimisation, and acts as a decision support system. We ask questions, identify problems and challenges in the context of the architecture and smart city.
To solve these challenges, we look for intelligent algorithms and models for analysis, synthesis and prediction. We train these models to ensure accurate results. In certain cases, extensive data might be unavailable due to reasons such as data protection or resource constraints.
Hence, we generate synthetic data and validate methods to use in city design. Particularly, when it comes to challenges in cities, such as understanding mobility habits of the citizens, urban civil protection or maintenance of bridges and landmarks; AI algorithms can deliver some really promising solutions.
What tools are you developing for architectural design?
We investigate how new digital technologies relates to urban systems, and develop new tools that spot trends and inform policy decisions.
With DaFne, we handle large datasets and employ smart-city algorithms and AI methods. Our use of AI varies project by project, depending on how we need to visualise, optimise, analyse and plan.
Why is synthetic data important?
In the DaFne project, our focus is on mobility and maintenance. Regarding mobility we are currently researching two different methods: neighbourhood generation, and path generation.
These methods utilise deep reinforcement learning to explore pedestrian mobility habits within cities.
We have developed a path generator tool to generate happier or unhappier paths for citizens.
AI plays the game according to predefined rules set by scientists, learning through exploration on real maps. The output of these algorithms provides valuable input for architectural and urban design projects.
How do you use AI to enhance acoustics?
I worked as an acoustic architect for 10 years and developed a new active design method for my PhD. The program generates the design multiple times, tries every option, and simulates the acoustics.
For example, a violin concert needs different acoustic and architectural conditions than a rock band. Designed rooms can adapt to create the perfect acoustical mood.
The room reacts actively to the sound inside. How does AI impact user experience? Using AI, we add decision making to our simulations. Typically, these are created using non-decision-making, andnon-intelligent agents. However, using AI, leads to more-realistic simulations that closely resemble real-life situations. As a result, we can achieve better designs for our cities, leading to happier citizens.
Having worked with others on similar journeys, both across Canada and around the world, we know how increasingly important data – and making insights consumable to clinicians – has become to improving overall outcomes in healthcare.