Four ways AI is transforming the transportation industry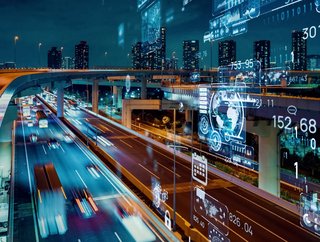 From autonomous vehicles to traffic management, AI is changing the way people use transport, here we look at the role of AI in the transportation industry
The transportation industry has continuously evolved over the years. Since the introduction of the steamboat back in 1787, the industry has come on leaps and bounds with the invention of bicycles, motor cars, trains and aircraft.
Now, as transportation becomes 'smart', artificial intelligence (AI) is at the root of many new advancements in the field and as a result, transport is becoming faster, more efficient, more reliable, and safer.
Here, AI Magazine looks at five ways AI is reshaping the transportation industry.
AI and autonomous vehicles
Autonomous vehicles, or self-driving cars, are being developed and tested by a number of manufacturers across the globe including Waymo, Tesla and BMW. Using a combination of sensors, cameras and AI, the technology will be able to take people between destinations without the need for a driver.
Research has shown that the production of self-driving cars is expected to reach 800,000 units worldwide between the years 2023-2030. Despite concerns around the technology and its ability to safeguard passengers from harm, KPMG has predicted the adoption of self-driving vehicle technology could reduce the frequency of accidents by approximately 90%.
AI traffic management
Congestion is a significant transportation problem that many face on a daily basis. Set to solve this issue, AI can be used to prevent traffic jams as smart systems can now process complex data and recommend the best route for travellers.
Sensors and cameras, when embedded on roads, collect a large number of traffic details. This data can then be sent to the cloud, where analysis of traffic patterns will be done with big data analytics and an AI-powered system. With this analysis, commuters can be provided with valuable insights and information on traffic predictions, accidents, or road blockages.
On top of this, AI systems can then use this information to provide drivers with the quickest routes to their destinations.
Delay predictions with AI and computer vision
In the aviation industry, flight delays pose a real, and costly, problem. The estimated costs due to flight delays are US$39bn dollars in the US, according to a study conducted by researchers at the University of California, Berkeley. With passengers footing a large chunk of the bill, airline providers can utilise AI to reduce the chance of this happening, improving the customer experience.
By leveraging data lake technology and computer vision, the industry can offer an improved service to passengers in cutting down passenger's wait times and enhancing their journey experience. The technology can continuously monitor weather conditions and other factors with the aim to reduce unplanned downtime.
AI can also be used to detect hidden patterns to provide the air transport industry with insights on other possibilities that can cause flight delays and cancellations.
Fleet integration and AI
A number of industries requires organisations to operate large fleets of vehicles, which in turn, require fleet managers to monitor and orchestrate a large number of moving parts.
Dispatchers need to be able to track and communicate with drivers to ensure efficiency and reduce problems with the fleets.
This process can take a significant amount of time and effort. To make this simpler, fleet managers can turn to AI. AI systems can help manage fleets by providing real-time updates to all members of a fleet team, streamlining the process. The technology to simplifies data management and helps fleet managers identify problem areas before they become an issue and help create real-time coaching and training programmes.