Waymo: creating autonomous driving technology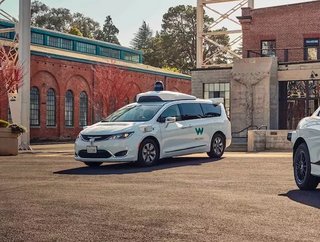 AI Magazine takes a look at Waymo's journey to creating autonomous driving technology with Google which it started over a decade ago
Waymo has been focused on building the world's most experienced driver in hopes of improving the world's access to mobility while saving thousands of lives now lost to traffic crashes. 
Its Waymo Driver technology powers Waymo One, the company's autonomous ride-hailing service, as well as Waymo Via, its trucking and local delivery service.
Founded in 2009, originally as the Google Self-Driving Car Project, the company was founded on a challenge to drive autonomously over ten uninterrupted 100-mile routes in Toyota Prius vehicles. Months after the founding, the company was successful in driving more autonomous miles than had ever been driven before. This technology was developed in Google's X lab run by the company's co-founder, Sergey Brin.
Just six years after the technology started its development, the Google Self-Driving Car Project released its first fully autonomous ride on public roads. Its vehicle, the Firefly, had custom sensors, computers, steering, and braking, with no steering wheel or pedals.
Steve Mahan, who is legally blind, took the world's first autonomous ride on public roads in Austin, Texas, in the Firefly.
The launch of Waymo's autonomous ride-hailing service
Due to its success, Waymo became an independent autonomous driving technology with a mission to make it safe and easy for people and things to get where they're going in 2017.
In the same year, Waymo partnered with FCA to introduce a modified version of the 2017 Chrysler Pacifica Hybrid minivan to its fleet. This vehicle was the company's first vehicle built on a mass-production platform designed for and integrated with the Waymo Driver.
Continuing with its work in 2017, Waymo began its Early Rider Programme. Through this programme, Waymo invited residents in Phoenix, AZ to join the company in the first public trial of autonomously driven vehicles. 
Customer feedback has been integral in helping shape the company's technology, service, and customer experience.
2018 saw Waymo One launch the world's first commercial autonomous ride-hailing service in Phoenix and in the next year the company began offering fully autonomous rides to select Waymo One riders in the Metro Phoenix area.
Waymo's further development and expansion into New York City
Expanding its operations in 2020, Waymo introduced Waymo Via as its business unit dedicated to moving goods. The company also expanded our testing into New Mexico and Texas. 
Through this testing, Waymo conducted trucking and delivery pilot programs. This explored how logistics partners could move goods more safely and efficiently with the Waymo Driver.
In the same year, the company also opened up a fully autonomous, rider-only service to members of the public in Metro Phoenix. This launch meant anyone in the US can download the Waymo One app directly and instantly hail a fully autonomous ride in our service territory. 
The company continued to test and research into 2021 and the company's Waymo's San Francisco Trusted Tester research programme. In this programme the company allowed an initial group of San Franciscans to use its autonomous ride-hailing service for their everyday needs while providing valuable feedback that helps shape the future of mobility.
Just this week, Waymo announced its self-driving cars will appear on the streets of New York City.
 Although the company is a long way from launching commercially in the city, it will manually drive its vehicles in order to map areas of the densely populated city and then use all of that data to advance its technology.