Ceridian: driving forward diversity in business with AI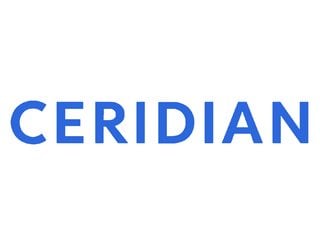 Somen Mondal, General Manager of Talent Intelligence at Ceridian on data, diversity and how the company's software connects disparate talent data sources
Tell me about Ceridian, your roles and your responsibilities
Ceridian is a global human capital management technology company. Dayforce, Ceridian's always-on people platform, delivers global compliance, workforce intelligence, and people empowerment to help everyone reach their full potential at work and in life. This includes HR, pay, time, benefits, and talent designed for today's increasingly borderless, fluid, skills-based, and the augmented world of work.
As the GM of Talent Intelligence, I oversee Ceridian's Talent Intelligence efforts including all current and future next-generation talent products.
Why do you think companies lack the ability to analyse their DEI data?
DEI has become a strategic priority for organisations around the world. Yet even companies with great intentions can struggle to measure the performance of their DEI initiatives. In part, this is due to a lack of clearly measurable and understandable data.
In the world of sales, for example, the performance and progress of a campaign is measured against straightforward KPIs. It's easy to see the challenges of running a sales campaign without goals or knowing how many deals were closed. However, this type of data or understanding is rarely available to organisations, and it's a major roadblock in effectively analysing DEI.
Traditionally, diversity and inclusion have been measured in terms of self-disclosed demographic data, and that's it. However, there are more meaningful ways data can be used to evaluate initiatives. Now is time for organisations to explore new ways data can be leveraged to provide meaningful performance metrics.
How does Ceridian help with this?
In today's hyper-competitive job market, organisations need to embrace a data-backed approach for their people and talent management strategies. Ceridian's Dayforce Talent Intelligence is a suite of solutions that leverage AI to connect disparate talent data sources and deliver recommendations to help organisations make better decisions and improve their overall talent acquisition and management capabilities.
Using Talent intelligence, organisations can objectively measure workforce demographics to create actionable insights, while identifying inequity in everything from payroll to promotion opportunities, helping employers create actionable policy changes.
Our solution uses a combination of self-disclosed demographic data and inferred demographic data to ensure equity and fairness through all stages of the talent decision-making cycle. This methodology is used to uncover inequities in both human and automated decision making to make fairness and DEI principles of design, rather than an afterthought.
A new innovation we recently launched is the ability to incorporate engagement survey results directly into an organisation's diversity and equity data to provide a true understanding of DEI. Many times, people forget that DEI is not just diversity (demographics). This data is presented as an easy-to-understand DEI score that creates a benchmark between themselves and other organisations.
Why is transparency the new bar beyond efficiency in DEI?
Advances in talent intelligence software are already helping companies hire the right people faster, but efficiency is yesterday's news.
The next frontline is how organisations can be fairer and more equitable in their talent decision-making. That's why transparency –knowing why and how algorithms and people do what they do— is the new frontier beyond efficiency in DEI because it enables greater insight into the fundamentals and helps uncover potential inequities in processes and algorithmic bias that might be hiding below the surface.
Being able to show how your company is performing from a DEI perspective is very important. Ceridian's 2022 Pulse of Talent survey revealed that an overall lack of alignment between employer and employee values – which may include DEI – is connected to turnover, with 20% of global new-job-seekers citing it as a reason they're changing employers. In addition, according to a Glassdoor survey, 76% of job seekers and employees report that a diverse workforce is an important factor when evaluating companies and job offers.
What's next for Ceridian?
The next step in Ceridian's innovation journey will be to bring even more workforce intelligence to customers.
Similar to how popular consumer websites have made it easier to find what consumers are looking for, our vision is to take talent management and acquisition to the next level through smarter and more personalised experiences for both recruiters and candidates.
Today, a candidate goes to a career website and searches for a job or a list of open roles. In our vision, potential candidates can talk to a chatbot, upload their resume, and be served job openings that are suited just for them. Recruiters can also quicky get matched with candidates that are best suited for the job requisition, and employees can map their own professional paths with career intelligence that provides personalised recommendations or learning, such as new skills to develop, that will help them achieve their career goals. The mission for Dayforce Talent Intelligence is to be the data behind every talent decision to ensure accuracy, efficiency, and fairness.