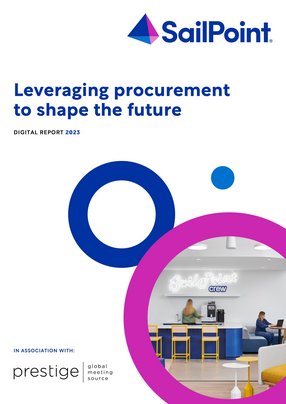 SailPoint: Leveraging procurement to shape the future
Linda Siegert, SailPoint's SD of Global Procurement on leveraging culture, sustainability & transparency in procurement to drive long-term success
As technology accelerates at near-exponential rates, invariably bound up with the internet and big data, security considerations explode in accordance with this growth. A very large part of these security concerns is around 'identity'.
PwC's recent Global Economic Crime and Fraud Survey found that of 1,296 executives surveyed across 53 countries and regions, 51% of organisations said they had experienced fraud in the previous two years - the highest level in PWC's 20 years of research.
We interviewed Linda Siegert, the Senior Director of Global Procurement for SailPoint Technologies, to find out they leverage culture in procurement to influence the future.
SailPoint is the leading provider of identity security for the modern enterprise. They help organisations discover, manage and secure all identities across all environments.
As Senior Director of Global Procurement, Siegert began her career in accounting and quickly found that while she was good at the numbers, she more enjoyed the working relationships and the stories that the numbers could tell. Siegert transitioned into an HR role and then HR leadership, which further solidified how much she enjoyed "empowering people for success."
"Procurement is really the brilliant marriage of the two: of the numbers and the people. It enables me to do what I'm passionate about—giving me a unique perspective and approach to our strategic goals."
"Today, I have the privilege of leading an incredibly talented procurement team with a focus on sustainable strategic procurement that stretches beyond simple spend management, but also includes risk in contractual management, supplier lifecycle management, compliance and audits and sustainability throughout the entire lifecycle. It allows us to be on a continual growth track. The exciting part is the continual maturity road on which I get to lead the team."
Now at SailPoint, Siegert sets her sights on the intersection between culture, sustainability in procurement activity. These aspects mesh more naturally than one would expect.
SailPoint's unique procurement philosophy: The four 'I's
Siegert says that SailPoint sets itself apart in that the company "lives and breathes culture" through the Four 'I's of Innovation, Impact, Individuals and Integrity.
Within procurement, these values are cornerstones to every interaction.
They inform buying approach and allow the procurement team to look past dollars to drive ROI deeper into the business.
"Our dollars shouldn't just buy things, they should grow things," Siegert says. "We don't view the buying landscape as just a numbers game - because numbers are only a part of our overall success.
"When two companies interact, it's relational, and if we're to achieve long-term strategic success, we can't only focus on the numbers. We need to look deeper, expect higher values from our suppliers, and ensure that our suppliers' company goals align with SailPoint's goals for spend sustainability."
SailPoint utilises its core values to maximise the value of its supplier interactions because, says Siegert, "within this structure, success can always be found."
Core message as it relates to procurement
Siegert says that what separates SailPoint is its ability to think outside of the box.
"We don't have to think like mainstream procurement," she says. "Let's think from a human perspective; let's think from a creative perspective and use organisational values to provide a natural foundation for procurement strategic thinking.
"There really is no single way to solve a problem, and just because it's worked ten other times doesn't mean it's going to work for an eleventh. It's important to always be thinking of a better way to do it. When it comes to our foundational core values for innovation within the procurement team, we're developing real solutions for challenges and solving problems.
"When we engage with suppliers, we are solving a need. Our suppliers and all those we have relationships with understand our challenges. They know there's a bottom-line impact - and they want to make us better. When we combine our knowledge with our suppliers to create a truly successful relationship, both parties win."
Asked about overarching goals, Siegert says: "Our goal always is impact." She points out that for SailPoint procurement, success is based on measurable results, and this takes the form of KPIs, in-depth due diligence and clear standards for excellence and engagement."
"We value individuals and both the work they do and the roles they serve. We treat people with integrity and deliver on the commitments that we make - and we expect others to deliver on the commitments that they themselves make."
"We base our relationships on trust and offer honest solutions. We want our suppliers to do the same for us. If there are issues that need to be resolved, we do it with transparency. Achieving and maintaining strong, healthy relationships is foundational."
Transparent supplier engagements
Siegert says that SailPoint procurement approaches their supplier engagements with transparency and deeply holds company strategy at the forefront of her team's goals. "We partner closely with our business areas to understand their objectives and walk alongside them as partners so we can help them drive strategy and corporate vision in a sustainable way.
"Culture impacts the dollars we spend. It drives the talent and positioning of the team beyond just a job title. It empowers the procurement team to do what they love and creates healthy partnerships while making a long-term impact," Siegert says.
"I encourage my team to be relationship driven with a focus on strategic partnerships and lifecycle sustainability. When coupled with spend management, that's impactful for everyone."
Her team also offers its expertise and innovations to SailPoint's suppliers. "We're all on an innovation journey and we regularly collaborate with our suppliers to innovate and find new and creative ways of solving SailPoint goals. For us, depth is key," she says. "We don't want to wade in the pond when we can really swim in the ocean."
SailPoint's procurement partners
When asked about SailPoint's procurement partner ecosystem Siegert says that they have a number of really amazing procurement partners and strategic supplier partnerships, and of course, that it's difficult for her to list them all, "but I'll mention a couple of examples from two opposite sides of business support," she says.
"Since we are a global company and we're providing support in all areas, we hold events all over the world. We wouldn't be able to robustly serve the business without the partnership of companies like Prestige Global Meeting Source (Prestige), who supports us globally through sourcing our company event locations with their intimate knowledge of the global meeting and event landscape.
"Prestige just outshines any other company I've worked with in this area. They are strategic, hands-on, and truly a genuine pleasure to work with. Prestige emulates our core values, placing our success as their top goal.
"On the operational side of the business, we partner with companies like ServiceNow who have a passion for innovation and value the individuals they work with inside of our company. This is highly important for us, as we provide for employee self-service and operational efficiencies at an enterprise level."
The future of SailPoint's procurement function
SailPoint's procurement focus is on managing the current market and the fluctuations that we're all continuing to see - while better positioning the company over the next three to five years.
"We're doing that by continuing to drive depth within the company through our supplier and business stakeholder relationships. We work smart, which means we're always innovating and optimising how the procurement team works, interacts and how we accomplish our goals.
"We don't ever settle for, 'it's working today, so why fix it?' We are always looking for ways to work smarter and automate activities that don't bring long-term value."
"My team is strategic in nature, so eliminating transactional churn really allows me to focus their talents on the procurement activities that matter and provides SailPoint with the most impact."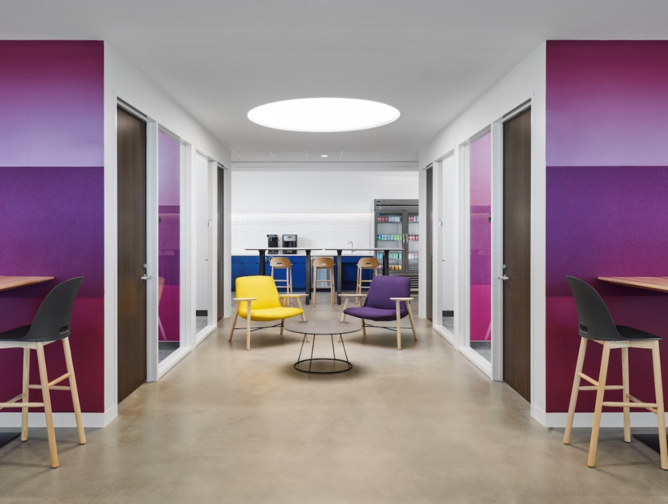 SailPoint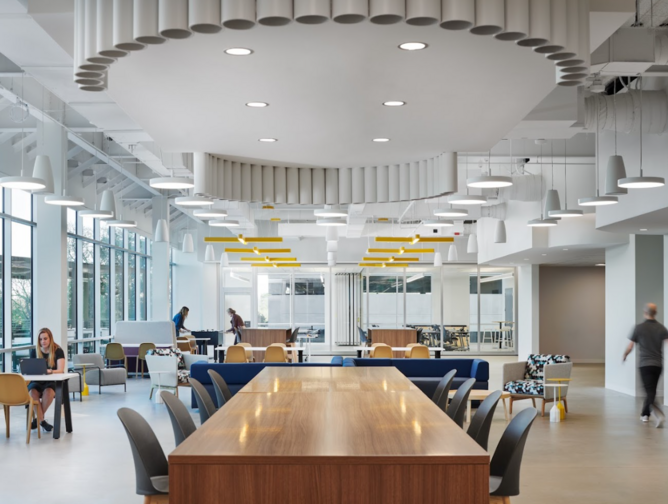 SailPoint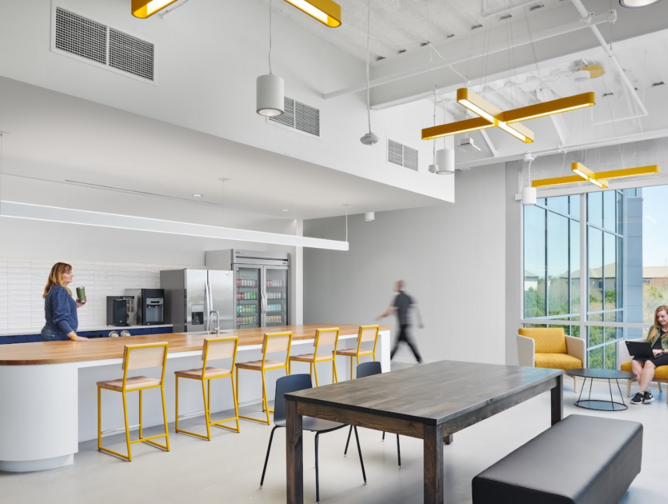 SailPoint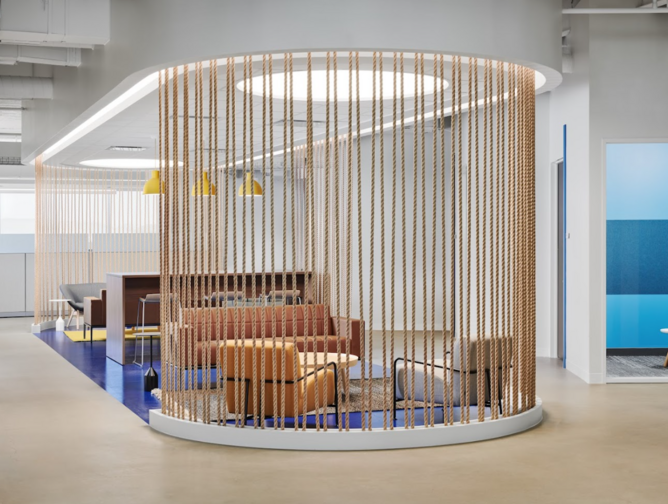 SailPoint