Strategic collaboration using AI to boost drug discovery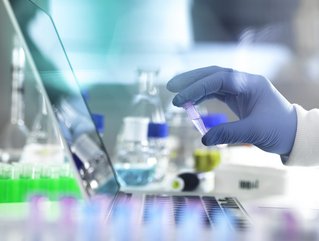 Novo Nordisk and Microsoft have announced a collaboration which aims to accelerate drug discovery and development using big data and AI
Danish pharmaceutical company Novo Nordisk has signed a deal with Microsoft to accelerate drug discovery with the assistance of big data and artificial intelligence (AI).
The strategic collaboration, announced this week, will combine Microsoft's computational services, cloud and artificial intelligence (AI) with Novo Nordisk's drug discovery, development and data science capabilities.
Through the partnership, Microsoft is providing AI technology, foundational science models and expertise and is working alongside Novo Nordisk's data scientists and domain experts from early research and development areas to accelerate Novo Nordisk's research and development.
AI can lead to more breakthroughs in drug discovery
"We are very excited about this new partnership that allows us to work closely together with key experts from Microsoft as we look to expand our digital science and AI capabilities," said Lars Fogh Iversen, senior vice president, Digital Science & Innovation at Novo Nordisk. "Together, we are on a path to enable faster and scaled use of AI in drug discovery, ultimately leading to more breakthrough innovations and efficiency gain to better serve the needs of patients."
"The collaboration with Novo Nordisk is a great opportunity for us to collectively advance the state of the art of AI itself and apply it in a way that amplifies the creativity of human experts," said Vijay Mital, corporate vice president, AI Architecture & Strategy in Microsoft's Technology & Research division. "To achieve this ambition, AI needs to learn from every type of information that subject matter experts find valuable and that requires the type of close interaction between multiple disciplines we see in this partnership."
AI models arising from the collaboration will be applied to a range of use cases of which the first two are in execution.
One use case is focused on automated summarisation and analysis of information from sources such as literature, patents, scientific reports and discussion forums in order to gain novel scientific insights.
A second use case aims to develop models that predict a person's risk of developing atherosclerosis, a cardiovascular disease caused by build-up of fats, cholesterol, and other substances in and on the artery walls. The AI will also be used to identify novel targets and establish biomarkers of the disease.
AI can make drug discovery processes faster and more cost-effective
In drug discovery, AI has the potential to make processes faster and more cost-effective, with the hope of reducing the time a new drug needs to reach the patient. AI can sort through masses of information and data from tissue or blood samples from patients who have the disease and others who don't.
A recent report by MarketsandMarkets on AI in drug discovery found that the market is projected to reach US$4bn by 2027.
This expected growth is driven by the growing need to control drug discovery and development costs, and the growing number of cross-industry collaborations and partnerships, the report said.
The transformative impact AI will have on drug discovery means pharma companies need to plan for a future in which AI is routinely used in drug discovery. If these companies determine where and how AI can add the most value, pharmaceuticals can focus on the new applications available to them that will support them the best.