New Relic launches Generative AI Observability Assistant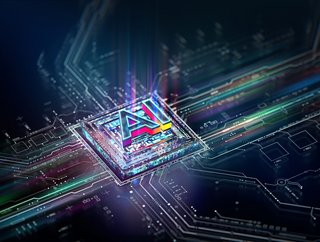 New Relic Grok will enable observability accessibility to all regardless of prior experience
New Relic launch New Relic Grok, the first Generative AI Observability Assistant that will assist engineers with troubleshoot issues via a chat interface
New Relic has announced a generative AI assistant for observability, New Relic Grok. Launched to allow engineers to use natural language and AI to monitor, debug, and secure their software, it combines OpenAI's multimodal large language models (LLMs) and the New Relic telemetry data platform to allow insight into a system all by asking straightforward questions.
It is no secret that ChatGPT has taken the internet by storm and the pace of software development is rapidly accelerating as a result. New Relic is entering the mix and building upon its ties with Microsoft to launch New Relic Grok as the world's first generative AI observability assistant. In aiming to reduce manual data processing, the New Relic platform will use a chat interface to respond to questions with in-depth analysis, insight on root causes and suggestions for fixes.
"Generative AI is a technological paradigm shift"
New Relic Grok will enable observability accessibility to all regardless of prior experience, and unlock insights from any telemetry data source. It allows engineers to use natural language prompts to perform tasks previously done via traditional user interfaces, including setup instrumentation, troubleshoot issues, build reports, manage accounts, and more.
"Generative AI is a technological paradigm shift that will transform how software is developed and maintained," said IDC Group Vice President Stephen Elliot.
"Winning solutions should go beyond chatbots and language processors to holistic intelligence solutions that provide a single source of truth, break down silos, and ensure knowledge workers work smarter and deliver clear business results."
Engineers rely on observability to run digital businesses and gain real-time insights into operations, system health, and customer experience. However, some hurdles that they face include a large volume of telemetry data, a lack of familiarity with complex systems, and hard-to-use troubleshooting interfaces.
New Relic Grok hopes to address these challenges by enabling engineers to easily understand these systems and increase accessibility, eliminating the need to manually go through large volumes of data. By building generative AI into its unified data platform, it allows it to do the reasoning of end-users.
Generative AI hopes to transform the industry

New Relic CEO Bill Staples stated: "Ever since we invented cloud APM in 2008, we have pioneered innovations years ahead of competitors. New Relic Grok is the continuation of this DNA and defines how generative AI will transform our industry,"
"New Relic Grok makes observability dramatically simpler, democratises access to instant insights, and helps engineering teams realise the true potential of observability."
New Relic Grok comes in the wake of the company's New Relic's first-of-its-kind machine learning operations (MLOps) capability that allows engineering teams to monitor applications built with OpenAI's GPT Series APIs. The AI assistant will be available soon via a limited preview as part of the New Relic all-in-one observability platform.