Musk's new company X.AI to reportedly take on OpenAI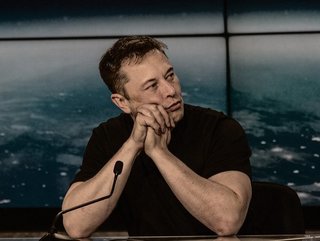 Elon Musk is the only listed director of the new company, reports the Wall Street Journal. Pic: Daniel Oberhaus/Creative Commons
The Tesla and Twitter owner, who co-founded OpenAI in 2015, is the only listed director of the new company, according to company filings made last month
Elon Musk has created a new artificial intelligence company called X.AI Corp which could compete with ChatGPT creator OpenAI, according to a report published by the Wall Street Journal.
The Tesla and Twitter owner, who co-founded OpenAI in 2015, is the only listed director of the new company, according to Nevada company filings made last month. X.AI has authorised the sale of 100 million shares for the privately held company, the newspaper reports, while Business Insider reported last week that Musk recently purchased thousands of GPUs to power an upcoming AI project
Elon Musk: co-founder of OpenAI to resignation
In October 2015, Elon Musk, Sam Altman and other investors announced the formation of OpenAI, with the investors collectively pledging US$1bn to the venture.
With its founding, the organisation stated it would "freely collaborate" with other institutions and researchers by making its patents and research open to the public.
However, at the start of 2018, Elon Musk resigned from his board seat, citing a potential future conflict of interest with Tesla's development of AI for self-driving cars.
Also, Tesla was competing for some of same people as OpenAI & I didn't agree with some of what OpenAI team wanted to do. Add that all up & it was just better to part ways on good terms.

— Elon Musk (@elonmusk) February 17, 2019
"Tesla was competing for some of the same people as OpenAI & I didn't agree with some of what OpenAI team wanted to do," he tweeted in 2019.
Since the launch and meteoric rise of OpenAI's ChatGPT in 2022, Musk has been critical of the speed of generative AI development, co-signing a letter in which he and more than 1,800 others demanded a six-month pause in AI research.
In March, OpenAI announced the launch of GPT-4, the latest iteration in its deep learning model, which it says 'exhibits human-level performance' on various professional and academic benchmarks from the US bar exam to SAT school exams.