IBM to train two million in gen AI to help tackle skills gap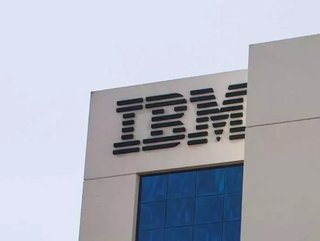 Big Blue said it is expanding its AI education collaborations with universities around the world
IBM has committed to train two million in AI within three years as part of education collaborations, with a focus on underrepresented communities
IBM has announced that it aims to train two million learners in AI by the end of 2026, as part of a commitment to closing the global AI skills gap.
To achieve this at a global scale, the company is expanding its AI education collaborations with universities around the world to collaborate with partners and deliver AI training to adult learners. In addition, it is aiming to launch new generative AI coursework through IBM SkillsBuild.
IBM hopes that this will expand upon its existing programmes and career-building platforms to ultimately offer enhanced access to AI education and in-demand technical roles. The goal is to also focus on underrepresented communities.
IBM: "AI skills will be essential to tomorrow's workforce"
According to a recent global study conducted by IBM Institute of Business Value, surveyed executives estimate that implementing AI and automation will require 40% of their workforce to reskill over the next three years, mostly those in entry-level positions. According to IBM, this further reinforces that generative AI is creating a demand for new roles and skills.
As previously reported by AI Magazine, 85% of leaders feel confident that their organisations will achieve their 2023 AI goals, with 75% forecasting strong revenue growth ahead. It further cements the idea that AI will assist employees to further upskill within technology sectors.
"AI skills will be essential to tomorrow's workforce," said Justina Nixon-Saintil, IBM Vice President and Chief Impact Officer. "That's why we are investing in AI training, with a commitment to reach two million learners in three years, and expanding IBM SkillsBuild to collaborate with universities and nonprofits on new generative AI education for learners all over the world."
Making AI training accessible
IBM is also collaborating with universities at a global level to build capacity around AI leveraging IBM's network of experts. According to the company, university faculties will have access to IBM-led training such as lectures and immersive skilling experiences, including certificates upon completion.
The company is also aiming to provide courseware for faculty to use in the classroom, including self-directed AI learning paths. IBM will also offer students flexible and adaptable resources, including free online courses on generative AI and open source technologies.
Through IBM SkillsBuild, learners worldwide can benefit from AI education developed by IBM experts to provide the latest in cutting edge technology developments. IBM SkillsBuild already offers free coursework in AI fundamentals, chatbots and on crucial topics like AI ethics. The new generative AI roadmap includes coursework and enhanced features.
IBM SkillsBuild is a free education programme focused on underrepresented communities in tech, that helps adult learners and high school and university students and faculty, develop valuable new skills and access career opportunities. The programme includes an online platform that is complemented by customised practical learning experiences delivered in collaboration with a global network of partners.
All courses are free and available worldwide. At course completion, participants will be able to earn IBM-branded digital credentials that are recognised by potential employers.
These new AI efforts aim to build on IBM's existing commitment to skill 30 million people by 2030 and intend to address the urgent needs facing today's workforce. Worldwide, the skills gap presents a major obstacle to the successful application of AI and digitalisation across industries. Since 2021, over seven million learners have enrolled in IBM courses.

******
For more insights into the world of AI - check out the latest edition of AI Magazine and be sure to follow us on LinkedIn & Twitter.
Other magazines that may be of interest - Technology Magazine | Cyber Magazine.
Please also check out our upcoming event - Cloud and 5G LIVE on October 11 and 12 2023.
******
BizClik is a global provider of B2B digital media platforms that cover Executive Communities for CEOs, CFOs, CMOs, Sustainability leaders, Procurement & Supply Chain leaders, Technology & AI leaders, Cyber leaders, FinTech & InsurTech leaders as well as covering industries such as Manufacturing, Mining, Energy, EV, Construction, Healthcare and Food.
BizClik – based in London, Dubai, and New York – offers services such as content creation, advertising & sponsorship solutions, webinars & events.