5 minutes with: John Cunningham, CTO at Valtech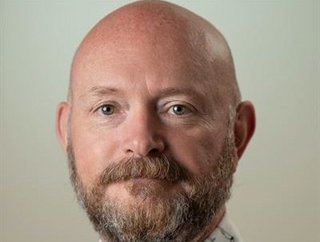 John Cunningham, CTO at Valtech shares with AI Magazine his thoughts on rapid AI advancement and how it is already evident within the business sphere to benefit customers and businesses alike
John Cunningham explores the value of generative AI in business development and how returning to a 'human touch' is all part of the customer journey
Valtech is a global company focused on business innovation and transformation.
Whilst its expertise is in technology, marketing and design, it prides itself on being able to address business challenges that include strategy consulting, service design, technology services and optimisation of business-critical digital platforms.
John Cunningham, CTO at Valtech shares with AI Magazine his thoughts on rapid AI advancement and how it is already evident within the business sphere to benefit customers and businesses alike.
He acknowledges fear and scepticism as part of the dialogue, but is quite clear on his view that AI is here to stick around - so companies may as well use it to their advantage.
AI within businesses: Something to fear or embrace?
"AI will be a driving force for business transformation, not just in the coming years but in the very months and weeks ahead of us. It will push businesses to rethink their individual operations and reshape the makeup of legacy industries – or even make them redundant.
"This is where our fear lies, understandably."
He continued: "Put simply, people are worried about AI taking over the workplace and replacing human employees. A survey from Checkr revealed 74% of American workers agree or are on the fence about the adoption of AI tools potentially leading to them losing their jobs.
"Like it or not, AI will drastically alter the way we work. But what's not a part of the popular conversation is AI's potential to actually help businesses put people back at the centre of customer interactions," Cunningham said.
"At its core, the biggest changes from AI will be the way businesses interact with customers and the way they manage operations. Above all, it will completely overhaul the customer journey."
How can AI supercharge the customer experience?
According to Cunningham, "perhaps the most obvious example of AI's role in CX is conversational UI or chatbots."
He said: "From dealing with online returns to issuing queries with airlines, most consumers already have experience interacting with some form of bot. But while the first iterations of many chatbots were clunky, slow and often frustrating to use, today's AI-powered chatbots run like well-oiled machines, offering immediate, 24/7 support that resolves issues promptly and enhances customer satisfaction.
"With AI at the helm, 90% of surveyed businesses measurably improved the speed of complaint resolution, according to a report from MIT Technology Review. And it's not just businesses who favour 'intelligent' bots. A PFSK survey cited by chatbot.com unveiled that nearly 75% of Internet users prefer chatbots to humans when it comes to getting answers to simple questions.
"Of course, chatbots are one of the more obvious use cases for integrating AI into CX. But AI can go one step further, not just addressing customers' current needs, but predicting their future desires. With insights into behaviour and preferences gathered from a huge pool of customers, AI can build distinct profiles."
He continued: "Using predictive analytics, businesses can then position relevant products and solutions to customers at the right point in time, via the right channel, guiding them in the direction that's best suited to their needs – before they even fully realise their needs themselves."
Will AI support employees too?
According to Cunningham, most of the concern around AI is about employees and jobs. More specifically, he refers to how many and what kinds of human workforce jobs AI will replace.
"Let's consider what AI does well, managing routine tasks. And what do most people not want to do at their jobs? Slog through boring, monotonous routine tasks."
He said: "So, this is where AI steps in, taking on the mundane, repetitive tasks so employees can pivot their attention to more complex problems and tackle the real high-value work. For example, at the 134th Yale CEO Summit last month, Steven Bandrowczak, CEO of Xerox, called out that "AI has already reduced the number of times that [their] technicians need to go out to customers for technological troubleshooting by over 40%."
He continued: "If AI can fully take over routine customer-support calls, then employees become free to spend their time elsewhere on more thoughtful, meaningful work. In this way, AI doesn't just transform experiences for customers, it transforms daily workflows and routines for employees too.
"Beyond chatbots, we'll soon see the rise of AI-powered autonomous systems that can take on the brunt of management tasks, from supply chains to customer service channels to media campaigns.
"AI can also help employees grow on the job via personalised learning and development programmes created by machine learning algorithms. Interestingly, AI can also lend a hand in recruitment to help people find jobs they may have otherwise overlooked," he said.
"Consider for a moment the number of people looking for work who have valuable and transferable skills but lack experience in the right business vertical. Here, AI can help by recommending roles to candidates to match them with the right jobs across verticals, connecting them with positions they might not have thought about.
"Bringing AI into recruitment is also a win for employers as it helps them gain access to valuable talent pools. For example, major US hospitals have begun using AI to analyse data from past surveys and interviews from top-performing surgeons with long-standing careers.
"Using these insights, HR managers can understand successful surgeons' key personality traits, making it easier for them to identify strong candidates for new surgical positions."
How can companies using AI work to transform the customer journey?
"As the customer journey becomes more complex, businesses need a reliable lens into customer behaviour – and AI has advantages here also. AI can collect, analyse and learn from vast amounts of data and unlock a world of invaluable insights for businesses, giving them the key to creating better customer experiences."
Cunningham said: "Ultimately, that's what every business model comes down to, solving the ever-evolving conundrum – how can we make this more seamless and intuitive for the customer?
"In this way, AI proves itself the ideal ally for businesses, delivering actionable data and insights that, if used effectively, have the power to drive much more personalised experiences for the customer.
"Until now, businesses have done their best to personalise the customer journey, but they've been limited to only a handful of generalised personas. With AI's insights, they'll be able to home in on a customer's expectations, wants and needs to create individualised experiences that resonate with them on a 1-2-1 level.
"In the end, bringing AI into the customer journey will actually enhance the human factor in areas like marketing, retail and hospitality by empowering businesses to offer more human-centric experiences."
******
For more insights into the world of Technology - check out the latest edition of AI Magazine and be sure to follow us on LinkedIn & Twitter.
Other magazines that may be of interest - Technology Magazine | Cyber Magazine
Please also check out our upcoming event - Sustainability LIVE in London on September 6-7 2023.
******
BizClik is a global provider of B2B digital media platforms that cover Executive Communities for CEOs, CFOs, CMOs, Sustainability Leaders, Procurement & Supply Chain Leaders, Technology & AI Leaders, Cyber Leaders, FinTech & InsurTech Leaders as well as covering industries such as Manufacturing, Mining, Energy, EV, Construction, Healthcare + Food & Drink.
BizClik – based in London, Dubai, and New York – offers services such as Content Creation, Advertising & Sponsorship Solutions, Webinars & Events.