How Zest AI enables fair and transparent lending with AI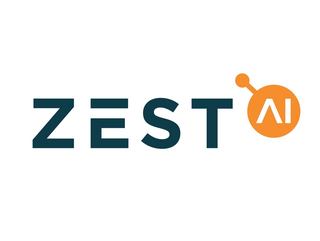 AI Magazine takes a look at Zest AI, a software provider for the lending industry that utilises AI and ML to ensure fair and transparent lending
Founded in 2009, Zest AI provides software to help lenders make better decisions and better loans to increase revenue, reduce risk and automate compliance. The company is on a mission to make fair and transparent credit available to everyone and have grown to become a leader in inclusive underwriting software.
Zest AI, which is headquartered in Los Angeles, California, utilises machine learning (ML) and artificial intelligence (AI) to support lenders and build a more equitable financial system.
Its Zest Model Management System provides customers with everything they need for effective credit model management and easy AI adoption. Commenting on the importance of Zest AI's software, Roger Hochschild, Discover CEO and President, said: "Banks that fail to invest in machine learning will end up fundamentally uncompetitive in a couple of years. We found the best way to drive benefit faster was a partnership with Zest."
The software enables users to build fast, accurate, explainable, and fair credit models while adopting automated and seamless model analysis and validation. With this, lenders can then gain a competitive advantage with the granular control and insight into lending.
Benefitting multiple teams, the Zest Model Management System is a foundation for powerful AI-driven lending and works to support successful lending, including credit risk, compliance, loan operations/underwriting, and IT.
Zest AI: driving efficiency into the lending process
Zest AI's software enables user to achieve key objectives in lending, including:
Increasing approvals and loan growth
Automating credit decisioning
Manage risk and losses
Improving borrower experience
Driving operational efficiency
Ensuring inclusive and fair lending practices
For lending, the management system enables users to expand portfolios, channels and geographies as well as launch and offer new products. In doing so, users gain an advantage with transparency and trust while building a stronger, more competitive financial institution.
When it comes to compliance, Zest handles the complexities and its software automaticall documents model build, validates and outcomes to remove this job from the customer. The AI enabled software also means users can make better predictions for credit risk.
By improving visibility and providing insight, with Zest, users can gain a greater control of risk management to achieve lending objectives swiftly, safely and efficiently. Users are also able to increase quality forecasting and service with fast, accurate and consistent decisions.
External partnerships to expand AI use in lending
As a provider of leading AI-enabled lending software, understandably a number of companies turn to Zest AI as their provider of choice. To expand its services, Zest AI announced it partnered with the Kentucky Credit Union League and the Nebraska Credit Union League to bring its industry-leading AI lending software to members across both states.
"Transparent AI-driven lending technologies permit fairer, more accurate and compliant lending activity, all of which will have a significant impact across Nebraska and Kentucky," said Jose Valentin, Senior Vice President of Partnerships at Zest AI.
"Bringing these tools to members across these leagues will enrich lives by expanding fair access to more affordable credit," he continued.
Just one month later, Redstone Federal Credit Union, one of the 20 largest federal credit unions in the U.S., announced it partnered with Zest AI to build and deploy a custom AI credit model that will allow the credit union to increase automation and safely approve more members for auto and personal loans.
More recently, the company announced yet another partnership with Truliant Federal Credit Union, which believe the Zest AI platform will give it a more holistic view of borrowers, allowing it to more confidently score new borrowers or those without formal credit histories – and to offer more loans in underserved communities.
These partnerships over the past three months come as no surprise as just last year Zest AI was among the winners of Fast Company's inaugural Next Big Things in Tech awards. The company received this award for making consumer lending less racist.
The company's Fairness Kit uses adversarial de-biasing, a machine learning technique, to make consumer lending more equitable and accurate.