AWS continues to innovate in generative AI across industries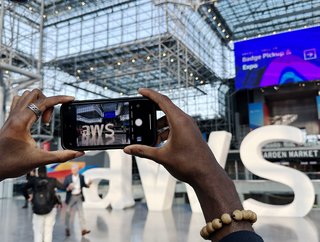 Photo courtesy of Amazon Web Services, Inc.
The AWS Summit in New York saw the company announce plenty of new use cases and partnerships within AI/ML to reaffirm its commitment to generative AI
At its New York Summit in July 2023, AWS announced how it is aiming to democratise access to generative AI across a wide variety of industries moving forward.
Workforce areas it is keen to develop are AI/ML, Computing, Database and Analytics, Developer Tools, Healthcare and Training. The company stated that it is actively engaged with organisations and standard bodies focused on the responsible development of next-generation AI systems.
In particular, AWS made a number of announcements highlighting the potential of generative AI/ML to help the healthcare industry improve patient outcomes and reduce the administrative burden for physicians.
"Generative AI has captured our imaginations," VP Swami Sivasubramanian said. "This technology has reached its tipping point."
Generative AI: Improving healthcare efficiencies and solutions
Today, AWS provides a highly reliable, scalable, low-cost infrastructure platform in the cloud that powers thousands of businesses in 190 countries worldwide. The company helps healthcare and life sciences organisations integrate, interrogate, and analyse multiple types and modes of data to optimise drug discovery, disease prevention, diagnosis and treatment.
As part of its automated healthcare solutions portfolio, the company has just announced AWS HealthScribe - a service that aims to empower healthcare software providers to build clinical applications that use speech recognition and generative AI to save clinicians time by generating clinical documentation.
3M Health Information Systems (HIS) announced at the event that it is collaborating with AWS to bring conversational and generative AI directly into clinical documentation workflows using the newly launched HIPAA-eligible service. 3M is a leading provider of ambinet documentation and virtual assistant solutions to over 300,000 clinicians worldwide.
In addition, Hippocratic AI is using AWS's machine learning service Amazon SageMaker to pre-train its LLM on trusted healthcare-specific content to ensure that it is safe and provides high standards of care.
As part of the summit, EVERSANA also announced that it aims to team up with AWS to harness the power of generative AI to help pharmaceutical and life science manufacturers drive efficiencies and business value.
The company is looking to securely customise FMs that can be deployed at scale and seamlessly integrated in order to redefine customer experiences and commercial delivery models in use cases like medical and regulatory review process solutions and field and patient assistance solutions.
Although the use of AI in business has previously focused on predictive analytics, today we are entering an era of creative generative AI, where new tools aim to shape the future of data management and data quality. It is the hope that this will have a knock-on positive effect for people and their futures.
Generative AI has already revolutionised various fields by unlocking new possibilities and transforming traditional practices. The capabilities that AWS hopes to offer in the way of generative AI will make it simpler for organisations to explore data and discover and share insights.
Tanuja Randery, Managing Director EMEA at AWS said: "The opportunity for Generative AI to transform virtually every customer experience will only be realised if we democratise access to the machine learning and large language models that power it.
"At AWS we're focused on giving customers confidence through choice, security and privacy to bring Generative AI into their business. We are delighted that customers such as Lonely Plant and Ryanair are using AWS' machine learning and generative AI services to reimagine experiences and bring new products to life."
******
For more insights into the world of Technology - check out the latest edition of AI Magazine and be sure to follow us on LinkedIn & Twitter.
Other magazines that may be of interest - Technology Magazine | Cyber Magazine
Please also check out our upcoming event - Sustainability LIVE in London on September 6-7 2023.
******
BizClik is a global provider of B2B digital media platforms that cover Executive Communities for CEOs, CFOs, CMOs, Sustainability Leaders, Procurement & Supply Chain Leaders, Technology & AI Leaders, Cyber Leaders, FinTech & InsurTech Leaders as well as covering industries such as Manufacturing, Mining, Energy, EV, Construction, Healthcare + Food & Drink.
BizClik – based in London, Dubai, and New York – offers services such as Content Creation, Advertising & Sponsorship Solutions, Webinars & Events.