AMD: Businesses are still not ready for AI transformation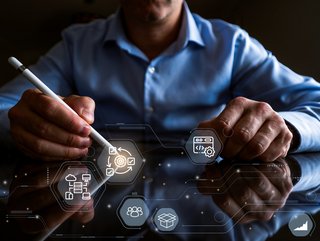 AMD findings reveal that developments in AI are moving faster than businesses, despite 86% of global ITDMs targeting a five-year rollout plan
AMD research shows that despite huge AI progress, plenty of businesses still lack clarity, with 54% stating that their company is not ready to adopt AI
Research conducted by AMD has revealed that, despite huge advancements in AI over the past year, nearly half of organisations are still not ready for AI.
According to a report published by AMD, 86% of businesses plan to prioritise AI in 5 years, highlighting a large gap between the current AI hype and reality within a business context. This is due to the fact that IT decision-makers (ITDMs) lack a clear roadmap for AI implementation, especially when considering hardware infrastructure.
This news follows other 2023 surveys that have suggested that, despite huge revenue growth that AI can offer, the majority of businesses are still not ready to harness AI to its full potential.
Although businesses remain positive, AI anxieties still remain
The research surveyed 2,500 global ITDMs to investigate their attitude towards AI, as well as their readiness and concerns. The company wanted to better understand how AI technologies are reshaping the workplace and how businesses are planning adoption.
2023 has seen plenty of significant changes within the global workforce already as a result of AI, with plenty of technology companies laying off giant numbers of staff. This includes Alphabet Inc, Google's parent company which announced at the start of 2023 that it was cutting about 12,000 jobs, or 6% of its workforce to focus on 'substantial opportunity' posed by AI across its products.
These types of large layoffs continue to speak to employee anxieties concerning the increasing impact AI is having on the workforce.
AMD findings reveal that developments in AI are moving faster than businesses, despite 86% of global ITDMs targeting a five-year rollout plan. Only 14% of UK businesses in particular aim to prioritise AI in the next six months, with 54% of ITDMs stating that their organisation is either not willing or not ready to adopt AI.
Infrastructure readiness is one of the main concerns facing IT decision-makers, according to the report. With nearly seven in ten IT leaders believing AI-enabled technologies will make teams more efficient, only 52% of IT leaders saying their organisations don't have the IT infrastructure to effectively handle AI workloads.
IT leaders continue to express uncertainty on AI adoption timeliness due to their lack of implementation roadmaps and the overall readiness of their existing hardware and technology stack.
AI deployments: 90% report already seeing increased workplace efficiency
However, with increased employee efficiency to automated cybersecurity solutions, AMD has found that 3 in 4 IT leaders are optimistic about potential benefits of AI, with 2 in 3 increasing their investments in relevant technologies.
It has become clear from surveys such as this that those already utilising AI are seeing notable advantages. Despite some hesitations around security and a perception that training the workforce would be burdensome, it has become clear that organisations that have already implemented AI solutions are seeing a positive impact and organisations that delay risk being left behind.
"There is a benefit to being an early AI adopter," said Matthew Unangst, Senior Director in Commercial Client and Workstation for AMD. "IT leaders are seeing the benefits of AI-enabled solutions, but their enterprises need to outline a more focused plan for implementation or risk falling behind."
He continued: "Open software ecosystems, with high-performance hardware, are essential, and AMD believes in a multi-faceted approach of leveraging AI IP across our full portfolio of products to the benefit of our partners and customers."
******
For more insights into the world of Technology - check out the latest edition of AI Magazine and be sure to follow us on LinkedIn & Twitter.
Other magazines that may be of interest - Technology Magazine | Cyber Magazine
Please also check out our upcoming event - Sustainability LIVE in London on September 6-7 2023.
******
BizClik is a global provider of B2B digital media platforms that cover Executive Communities for CEOs, CFOs, CMOs, Sustainability Leaders, Procurement & Supply Chain Leaders, Technology & AI Leaders, Cyber Leaders, FinTech & InsurTech Leaders as well as covering industries such as Manufacturing, Mining, Energy, EV, Construction, Healthcare + Food & Drink.
BizClik – based in London, Dubai, and New York – offers services such as Content Creation, Advertising & Sponsorship Solutions, Webinars & Events.