Top 10 XR companies building the future enterprise metaverse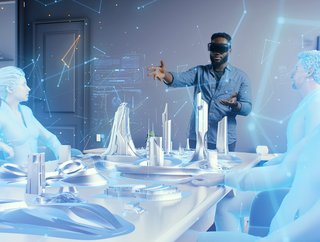 XR technologies refer to a range of immersive technologies, including Virtual Reality (VR), Augmented Reality (AR), and Mixed Reality (MR)
AI Magazine looks at 10 of the top companies working on extended reality solutions to drive the future enterprise metaverse
The concept of the metaverse has been gaining popularity over the last few years, and with the recent advances in Extended Reality (XR) technologies, it has become more than just a science fiction dream. As businesses around the world realise the potential of the metaverse, more and more companies are investing in XR technologies to create new experiences and opportunities for their clients.
This week, we explore the top 10 companies working on XR technologies for the enterprise metaverse.
10: Qualcomm
Chipmaker Qualcomm's extended reality technologies are helping bridge the gap between physical and virtual worlds.
Qualcomm Technologies is accelerating the future of extended reality (XR) with its Snapdragon® XR technologies, designed to seamlessly merge the physical world with the digital. The company's best-in-class XR solutions include processors, software and perception technologies, reference designs and developer tools that help create a new future of unlimited potential for both enterprises and consumers.
9: Samsung
At its 2023 Unpacked event, Samsung announced it was working on building new XR experiences in association with Google and Qualcomm.
According to Engadget, the XR hardware will also entail partnerships with Meta and Microsoft.
The company entered the market in 2015 with the Gear VR, which used the smartphone as both the display and computing power, while in 2017, the firm launched its PC-oriented mixed reality headset the HMD Odyssey.
8: HTC
HTC has developed a number of VR headsets which allow users to experience immersive VR environments. The company has also developed Viveport, a platform for discovering and downloading VR content.
HTC's consumer product has been improved, adapted, developed and released to a global business community with a number of benefits. Fire departments have been able to reduce hazards, cut costs, and better prepare trainees for battling real fires, and big brands including Adidas and Hyundai Motors have made use of the technology.
7: Apple
Apple has the world's largest AR platform, with hundreds of millions of AR‑enabled devices, as well as thousands of AR apps on the App Store.
Support for AR is built directly into iOS and iPadOS, allowing users to experience AR not only from an app, but also within Safari, Mail, Messages, Files and more.
The company has long been rumoured to be working on its own XR headset. The as-yet-unconfirmed device is expected to feature both virtual and mixed reality capabilities.
6: Nvidia
Nvidia's Omniverse is a virtual reality and simulation platform that utilises the power of Nvidia's hardware and software technologies, such as ray tracing and AI, to provide a realistic and high-quality visual experience.
Nvidia Omniverse also offers a wide range of tools and features to make it easy for users to create and customise their own virtual worlds and experiences. It also has a growing community of developers and creators who are building and experimenting with new ways to use the platform.
5: Unity
Unity provides a platform for creating 3D content and virtual environments. The company has developed Unity AR Foundation, a toolset for creating augmented reality applications on iOS and Android devices. Unity is focused on making it easy for developers to create immersive VR and AR experiences.
Unity's comprehensive set of software solutions supports them through the entire development lifecycle as they build, run, and grow immersive, real-time 2D and 3D content for mobile phones, tablets, PCs, consoles, and augmented and virtual reality devices.
4: Google
Google has developed several VR and AR products, including the Google Cardboard and the Daydream VR headset. Google has also developed ARCore, a platform for creating augmented reality applications on Android devices. The company is focused on developing immersive technologies that allow users to experience new and exciting virtual environments.
Since 2017, its Glass Enterprise headset has helped companies utilize AR to help employees work smarter, faster and hands-free. In 2020, Google announced Google Meet on Glass Enterprise to give teams a first-person view of the wearer's perspective — enabling real-time collaboration and problem-solving.
3: Microsoft
Microsoft's HoloLens 2 headset is designed to help enterprises solve real business problems.
Already used by a number of companies, Volkswagen collaborated with Microsoft to enable the HoloLens 2 to be used in moving vehicles for the first time.
Microsoft has also developed the Windows Mixed Reality platform, which allows users to create and experience immersive VR environments.
Last year Microsoft CEO Satya Nadella said the company would be taking a "software-led approach so that everyone can benefit from these experiences, regardless of what device they're on," in a move some suggested means the company is not planning to release any more XR hardware.
2: Meta
Since CEO Mark Zuckerberg announced the company's plans to change its name in late 2021, Meta has continued its drive to advance the metaverse through new technologies and innovations.
Its Quest Pro headset, launched in 2022, represents a whole new way to work, create and collaborate, Meta says. Revealed at Meta Connect 2022, the headset marks a shift away from more traditional virtual reality into one that blends virtual and augmented reality pioneered by devices such as Google Glass.
The company is also thought to be working on a successor to its popular Quest 2 headset, while according to The Verge, Meta has plans to release its first pair of smart glasses in 2025 and its first pair of full-fledged AR glasses in 2027.
1: Magic Leap
Magic Leap is helping define the enterprise metaverse as it emerges.
Founded in 2010, the company has raised more than US$2.6bn from investors like Google and Alibaba.
After releasing the Magic Leap One, the company released a new AR headset, Magic Leap 2, in September 2022.
The headset, the company says, represents the most immersive enterprise AR device for enterprises, and is intended to help overcome some of the barriers to widespread adoption of AR technology.
"At Magic Leap, we believe that the metaverse is already here," wrote Magic Leap CEO Peggy Johnson last year.
"Virtual reality is about building avatars, escaping the physical world, and immersing yourself in artificial worlds. VR may have immediate benefits for gaming and entertainment, but in an enterprise environment, you need to be present in the physical world.
"Businesses don't have the luxury of escaping to virtual worlds. Businesses live in the real world and the truth is, the technology that delivers the most value for business today is AR."