Top 10 Promising Artificial Intelligence Startups of 2021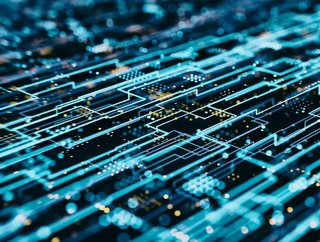 We take a look at 10 AI startups changing 2021
The AI industry is constantly innovating, and there is estimated to be nearly 4000 AI companies worldwide, In no particular order we take a look at 10 artificial technology startups that are changing the industry during 2021.
10. Olive 
Olive is an artificial intelligence startup operating in the healthcare industry. Founded in 2012, the company is headquartered in the United States. Sean Lane is the founder and CEO. Olive is a healthcare robot which acts as a digital employee to automate high volume work flow. 
9. Lifemote
Founded during 2017 by Barış Uyar and Eren Soyak, Lifemote is an AI powered service which analyzes Wi-Fi connectivity. The service was created for Internet service providers and allows users to fix and carry out maintenance network issues. Lifemote is headquartered in Turkey and now has around 50 employees.
8. Instreamatic
Instreamatic is a startup which provides an AI platform for dialogue advertising, the service allows publishers and advertisers to manage, measure and monetize ad inventory. The company was founded in 2015 and is headquartered in the San Francisco Bay Area, Stas Tushinskiy is the Co-Founder and CEO.
7. Fireflies.ai
Founded by Krish Ramineni who is the CEO and Sam Udotong who is the CTO, Fireflies.ai was first established during 2016 in California, United States. The company specializes in conversation tracking, their platform allows users to record, transcribe and analyze calls between customers. Fireflies.ai was started to automate the task of taking notes which is typically time consuming. 
6. Affable.ai
Affable.ai is an AI startup which operates in the marketing sector. The company provides an AI-powered platform for influencer analytics and campaign management. First founded during 2017, Nisarg Shah is the Co-Founder and CEO. Affable.ai is based in Singapore and now has an estimated 3 million users.
5. Argo AI
Founded in 2016 Argo AI is an AI company which specializes in autonomous driving technology. Bryan Salesky is the Founder and CEO of the company, he started Argo AI to improve safety while enhancing lives. Argo AI is based and operates within the USA and Germany. The company is currently testing their Self-Driving system on 2 electric vehicles.  
4. Krikey
Krikey is an AI application which provides multiplayer AR games. The company was founded during 2017 by two sisters, Jhanvi Shriram and Ketaki Shriram and is based in California. The app is available on IOS and Android, and it allows users to share and play 3D games that interact with the real world. 
3. Square Off
First founded during 2015 in Mumbai, Square Off is an AI company specializing in the AI chessboard. Bhavya Gohi is the founder and CEO, he first began designing the chessboard during his time at engineering college. Square Off provides three different types of AI chess boards, Square Off PRO, Grand Kingdom Set and the SWAP. Some of the chess boards are able to make automated moves against users.
2. QuillBot
QuillBot an AI paraphrasing platform assists users with writing emails, social media copy? and essays. The tool checks users grammar and has the ability to summarise written content. The company was Co-founded during 2017 by Rohan Gupta who is the CEO of QuillBot, Anil Jason and David Silin are the other two Co-founders. QuillBot is headquartered in Chicago. 
1. Waymo
Waymo was first founded by Sebastian Thrun during 2018 and Tekedra Mawakana and Dmitri A. Dolgov are the Co-CEOs of the company. Waymo is an American based technology and AI company which specialises in autonomous driving, and provides a self-driving taxi service. Waymo began creating autonomous driving technology to provide safety on the roads, and offer the Waymo Driver which can be used by non-drivers as well as the Driver Assist to assist the driver using self driving features.