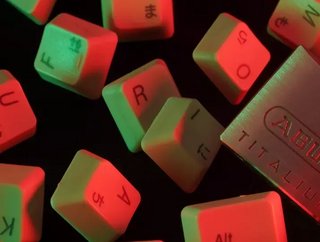 We take a look at some of the best cybersecurity startups
Cybersecurity is increasingly important because of the growing amount of threats. Here we list 10 startup cybersecurity companies and services that offer some of the latest technology and best protection solutions.
10. Cado Security 
Cado security is the first and only cloud-native forensics program. This startup's platform allows security teams to identify causes and problems without the complexity. With this service you are able to see the possible risks to your environment.
9. Cybereason
Cybereason is a cybersecurity startup which provides a platform that has the ability to instantly end cyber attacks on a range of devices such as computers, mobile devices and servers. The automated technology tracks down unusual behaviour and blocks the attack.
8. DefenseStorm
This cybersecurity startups provides cyber compliance for banking as well as security. DefenceStorm has a co-managed GRID, which is a cloud-based and compliance-automated solution. The program monitors banking networks and keeps the security team updated in real-time.
7. SpiderSilk
This startup called SpiderSilk is a threat detection which offers a multi-solution. The service monitors all assets of the company and detects what is vulnerable to network attacks which allows you to see what a threat could possibly gain access too.
6. Havoc Shield 
This cybersecurity startup caters to small and medium sized businesses by providing a security system that protects against data breaches, dark web activity and other threats. This service was created because many small companies and businesses are unable to get cybersecurity and protect what has been created.
5. DataFleets
DataFleets is a cybersecurity startup that specialises in privacy-preserving data. This service unifies distributed data to enable access. Developers are then able to create analytics, applications and ML models without actually having direct access to the data.
4. SECURITI.Ai 
This cybersecurity startup is an AI powered privacy service. This automates all functions needed for privacy into one platform. It allows companies to give their teams and individuals access to data and regulations.
3. Darktrace - threat detection  
Darktrace services monitor and learn your company to most effectively minimize threats. The program learns what is considered normal for the business which then shows small signals which could be attacks.
2. Vdoo
Vdoo is a device security which protects network endpoints. The cybersecurity startup caters to remote work ecosystems. It provides solutions such as analysis, embedded protection, insights, monitoring, and compliance validation.
Axis security is a cloud system platform that allows businesses and companies to deliver access to employees, partners and stakeholders. This connects users to private and public applications without going into the network or apps.