Top 10 connected devices harnessing the power of IoT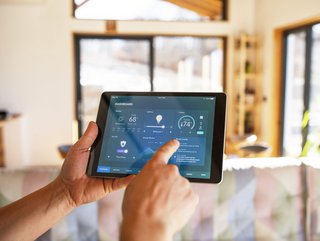 The Top 10 IoT devices
Spanning everything from homes and vehicles to powering the smart cities we live in, AI Magazine looks at 10 of the top devices made possible by the IoT
The growth and evolution of the IoT market is set to bring about a wealth of transformative technologies. Spanning everything from homes and vehicles to enabling the smart cities we live in, our IoT devices are set to reach entirely new heights. We look at 10 of the top connected devices which are harnessing the power of the Internet of Things.
10: Smart appliances
Appliances like smart refrigerators, smart ovens, and smart washing machines can connect to the internet, allowing users to remotely control and monitor their operation, receive notifications, and optimise energy usage.
These appliances can also communicate with each other and with other smart home devices, enabling automation and coordination. For example, a smart refrigerator can send notifications when groceries are running low, or a smart oven can be preheated remotely. IoT-enabled smart appliances offer increased convenience, efficiency, and energy savings, enhancing the overall smart home experience.

9: IoT devices enabling smart cities
IoT technologies can completely transform the infrastructure of an entire city. These technologies will enable the implementation of smart energy grids, intelligent traffic management systems and smart homes.
For example, Ford last year trialled connected traffic light tech that could clear a path for ambulances, fire engines and police vehicles, in a project aiming to explore the benefits of bringing together automated and connected vehicles with networked infrastructure.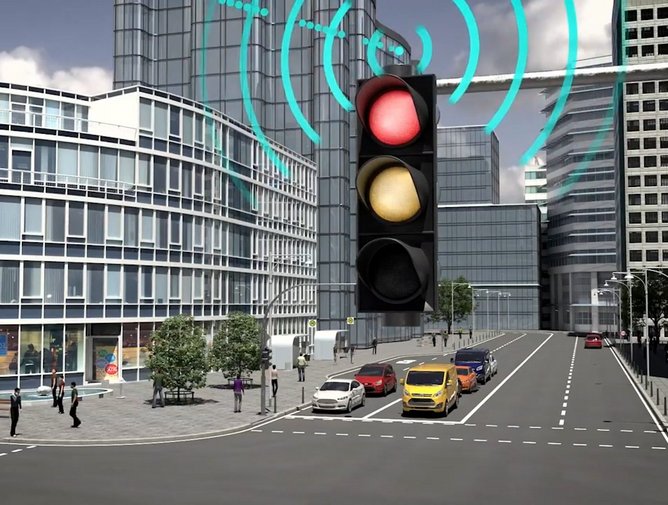 Ford has trialled connected traffic light tech that could automatically go green to offer clearer routes for ambulances, fire engines and police vehicles. Pic: Ford
8: Home automation
Home automation IoT devices automate and control various functions in a home, such as lighting, heating and cooling, appliances, and security systems. These devices can be controlled remotely through a smartphone app or through voice commands to a smart speaker or smart display.
Smart thermostats, such as Nest, Ecobee, and Honeywell, can connect to the internet and learn from user behaviour to optimise energy usage, providing automated and remote control of home heating and cooling systems, while IoT-enabled smart lighting systems, such as Philips Hue, LIFX, and Nanoleaf, can be controlled remotely, allowing users to adjust lighting settings, colours, and schedules for energy savings and personalised lighting experiences.
7: Events technologies
The capabilities of IoT present exceptional opportunities for almost all industries, but events is one of the sectors set to undergo the greatest transformation amid the rise of smart cities.
This new level of interconnectivity represents a huge potential for event organisers. They can use these futuristic technologies to create an exceptional visitor experience, thereby preserving the value of in-person attendance in the face of ever-improving online streaming.
In fact, a recent PwC survey revealed that 70% of sports leaders see gamification and connected technology as the greatest opportunity for physical sport.
6: Better home security
IoT technology has revolutionised home security, offering homeowners unprecedented control, convenience, and peace of mind. With IoT-enabled devices such as smart security cameras and motion sensors, homeowners can monitor their homes in real time, receive instant alerts, and remotely control security settings through their smartphones. Meanwhile, smart locks, such as August, Schlage, and Yale, can be controlled remotely using smartphones or other devices, allowing users to grant access, monitor, and manage entry to their homes or businesses.
5: Industrial IoT sensors
IoT devices such as sensors used in industries, such as manufacturing, logistics, and agriculture, are used for monitoring, data collection, and automation, enabling improved operational efficiency, predictive maintenance, and process optimisation.
IoT technology is revolutionizing industries by providing unprecedented connectivity, automation, and data-driven insights. In manufacturing, IoT devices enable real-time monitoring and optimization of production processes, improving efficiency and reducing downtime. In logistics, IoT sensors enable real-time tracking and monitoring of shipments, enhancing supply chain visibility and efficiency

4: Healthcare technology
5G-enabled medical devices are set to be absolutely transformational to the healthcare sector. Phenomenal developments are being made in telemedicine devices, remote patient monitoring devices, and wearable medical devices, to help healthcare providers to manage the rapidly increasing demand.
"The potential of cutting-edge technologies to support preventative, predictive and personalised care is enormous, and we've still only scratched the surface of what could be possible in the future," says Mikael Sandberg, Executive Chairman at VX Fiber.
3: Smartphones
Perhaps the ultimate IoT device, smartphones are one of the most common and widely used IoT devices, with built-in sensors such as GPS, accelerometers, and gyroscopes that enable a wide range of applications and services.
An example of how smartphones can be used as an IoT device is Microsoft's Azure IoT Plug and Play app. It uses a smartphone app as an IoT device which can send telemetry collected from the phone's sensors, respond to commands invoked from the service, and report property values.

2: Smart wearables
Global wearable devices spending doubled between 2019-22, and this market is set to grow at the same rapid pace in 2023, growing from a value of £14.61bn in 2021, to £31.40bn in 2026.
Wearable devices like smartwatches, fitness trackers, and health monitors, are increasingly popular IoT devices that collect data on health, fitness, and other activities, providing insights and feedback to users.
1: Connected vehicles
Modern cars are increasingly equipped with IoT technologies that enable features such as remote diagnostics, vehicle tracking, and telematics services for improved safety, efficiency, and convenience.
Global figures currently set the compound annual growth rate of the connected car market at 17.1%, as its 2019 value ($63.03bn) is predicted to increase to $225.16bn by 2027. And it is 5G connectivity that is the driving force behind the sizable market growth.