Top 10 augmented reality companies for business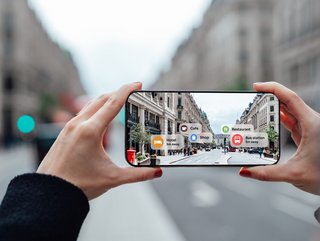 Top 10 augmented reality companies for business
Augmented reality (AR) will build on the Internet of Things (IoT) and deliver a new commercial world of opportunities. Pokémon Go was just the beginning.
Augmented reality (AR) is set to develop into a global, blended middle ground between real life and the metaverse. Technological advances have finally matched research lab wishlists and a wealth of platforms are making their way to market.
AI Magazine takes a look at some of the major players leading the field in the rush to deliver a global augmented reality.
In May this year US-based chip manufacturer Qualcomm released details and working models (for a select few) of its new Wireless AR Smart Viewer.
An update on the company's previous wired model, adding Wi-Fi and Bluetooth may have shortened the battery life, but early reviews are very positive.
Intel says immersive computing accessible by billions will require a thousand-fold increase in computational efficiency from today's state of the art. But the company says it is already in the process of introducing the many advances in transistors, packaging, and memory required.
Building on the fastest processors used for pro-gaming, Intel says the hardware is achievable, but new algorithms and software architectures will also be required. The company restated its commitment to the traditional open nature of internet standards in this work.
HTC's consumer product has been improved, adapted, developed and released to a global business community. Fire departments have been able to reduce hazards, cut costs, and better prepare trainees for battling real fires, and big brands including adidas and Hyundai Motors have made use of the technology.
Nvidia's Extended Reality (XR) services include CloudXR, which streams XR content to wireless devices with the same lag-free experience as would be expected from a wired device.
Nvidia expects it to be used in a variety of industries for projects and tasks including design reviews, virtual production and location-based entertainment.
Amazon's enormous resources have been used to offer developers the opportunity to create and run browser-based 3D, augmented reality (AR), and virtual reality (VR) applications on the company's Sumerian platform. The company says this service is being transitioned into another product, Amazon Amplify.
This month, the ecommerce heavyweight launched a Virtual Try-On service which allows shoppers to see virtual shoewear on their feet using a mobile phone app. While this may be a modest start, Amazon's place in the global retail ecosystem means many will be watching closely for opportunities.
As the makers of Pokémon Go, Niantic has been a high-profile, pop-culture proponent of augmented reality for years. Earlier this year the company released its Visual Positioning System (VPS) to developers.
Niantic also released Campfire, a location-based social network that allows users to involve contacts in augmented reality games, or simply pass on knowledge regarding AR opportunities and apps.
Microsoft's HoloLens 2 is already being used in enterprise environments and could be coming to the automotive industry soon. Volkswagen collaborated with Microsoft to enable the HoloLens 2 to be used in moving vehicles for the first time.
Microsoft says this creates the potential for the technology to be used in new ways, such as training drivers to handle challenging road conditions, or creating new user experiences for autonomous vehicles.
Speaking on an episode of the Joe Rogan Experience podcast, Meta CEO Mark Zuckerberg revealed his company will launch a new AR/VR headset in October.
It will contain new features designed to create a feeling of "social presence", said Zuckerberg. Tracking eyes and faces, the devices will see when users smile or frown, and their digital avatars will do the same in virtual reality, he explained.
Google was an early innovator in the augmented reality industry; perhaps too early as the company's consumer Glass product didn't find enough demand or positive press to make it a success. However, Glass lives on in an Enterprise Edition.
Google's next big AR venture is expected to arrive in the next two years in the shape of the secretive Project Iris, headed by Clay Bavor. Bavor also leads Project Starline, an attempt to recreate face-to-face meetings with "magic window" hardware using computer vision, machine learning, spatial audio and real-time compression.
Apple's long-awaited AR/VR headset is almost ready for release…if the growing number of rumours are to be believed. Those who have seen (allegedly) leaked images say the world can expect a headset inspired by AirPods and the Apple Watch.
Given Apple's position as the world's leading technology brand, every research department with an eye on the future will be preparing for its launch. But the first models are expected to be expensive, US$3,000 or more, according to some reports.