Top 10 artificial intelligence events in 2023
Top 10 AI Events
AI Magazine looks at some of the world's most influential artificial intelligence conferences, seminars and events this year, including Tech LIVE in June
Mark your calendars - Tech LIVE 2023 is back in June for a one-day virtual event. This exclusive conference - brought to you by BizClik - will highlight the innovative and disruptive changes in the technology industry, focusing on artificial intelligence this year.
The virtual event will be live-streamed globally on June 8th, with 12 keynote presentations spread across two live streams, featuring lively panel discussions from leading experts and influencers in the technology industry.
Attendees can expect to gain a deep dive into the future of technology, AI, and cyber and explore the most critical topics in the global technology industry. These include the AI revolution, quantum computing, cybersecurity and IoT, VR, the virtual workplace, blockchain, and technology's place in sustainability.
Don't miss the opportunity to network and interact with like-minded professionals - the virtual venue for the data centre and cloud conference will be hosted on Brella, the world's leading virtual event platform, built to foster engagement and interaction between participants.
Register now for your free ticket(s) to Tech LIVE Virtual and get ready to immerse yourself in the world of technology, AI, and cyber.
And while you're syncing your diaries for the remainder of 2023, here are some of the world's leading AI events, exhibitions and conferences due to be held this year and next – perhaps we'll see you here as well?
10. AI and Big Data Expo NA
May 17-18
This technology event targets enterprise technology professionals interested in the latest developments and strategies. Discover the impact of innovative technology on diverse industries and join a global audience of decision-makers, developers, and innovators. The AI & Big Data Expo features 250+ speakers, sharing insights through presentations, panel discussions, and fireside chats.
9. AI World Congress
June 7-8
AI World Congress 2023, held in London in June, features keynotes and speakers from renowned organisations such as Orange, TELUS, Experian, IMF, JP Morgan, and TECH UK. The event offers various sessions on AI-related topics, including intelligent financial services, data governance, AI ethics, market trends, and digital healthcare. Attendees can also benefit from multiple networking breaks with refreshments throughout the two-day event.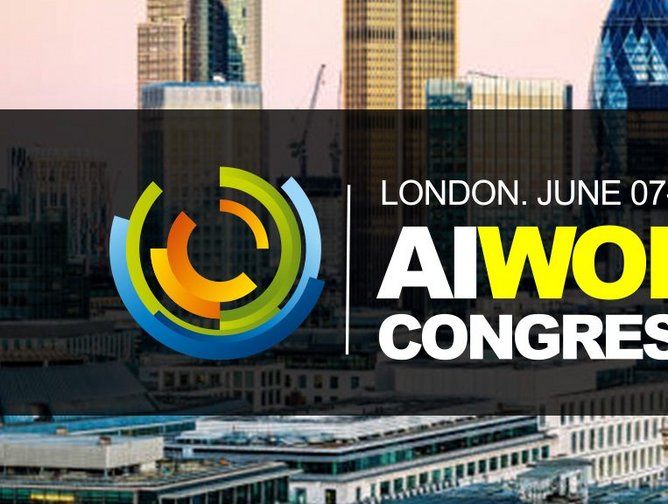 AI World Congress
8. Ai4 2023
Aug 7-9
Ai4 2023 is a two-and-a-half-day event that brings together business leaders and data practitioners to promote the responsible adoption of AI and machine learning technology. With 200+ speakers and 26 content tracks categorised as technical or non-technical, attendees can easily navigate the event. Networking opportunities are plentiful, featuring 10+ hours of the scheduled time, 1:1 meetings, group discussions, and a private app. The schedule includes keynote sessions, track sessions, exhibit hours, and networking breaks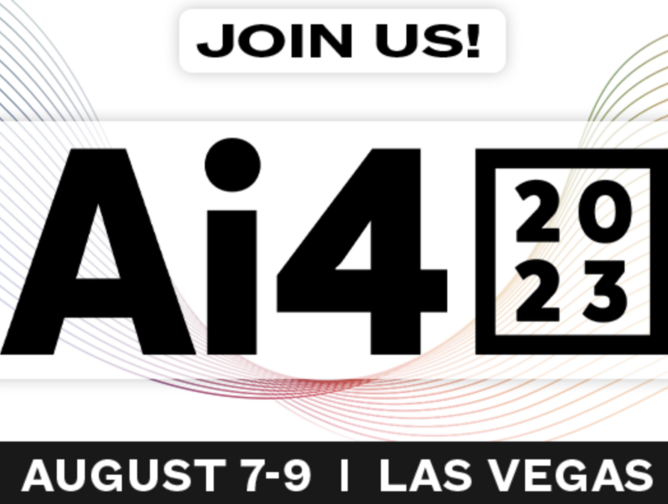 Ai4 2023
7. AI Hardware & Edge AI Summit
The AI Hardware & Edge AI Summit offers comprehensive coverage of ML hardware and software infrastructure across the cloud-edge continuum. The event caters to enterprise ML experts and technology vendors, providing a mix of state-of-the-art topics and practical tutorials. New in 2023, the summit features a day dedicated to case studies from cloud to edge, coverage of MLOps, software tools, ML software infrastructure, and novel training methods. Attendees can also expect product launches, demos, and showcases on the expanded exhibition floor.
6. World Ai Summit
Oct 11-12
World AI Summit is the largest global AI summit, bringing together the AI ecosystem of enterprises, big tech, startups, investors, and scientists in Amsterdam every October. The event focuses on AI innovation, ethics, AI4good, applied solutions, workshops, knowledge-sharing, networking, and entertainment. Offerings include plenary sessions with world leaders, table talks for peer-to-peer solutions, masterclass sessions, hands-on workshops, and curated 1:1 meetings using an AI-powered matchmaking tool. The summit attracts founders, C-suite executives, AI and technology experts, professors, students, data scientists, and software engineers, among others.

5. AI Everything x Gitex
Oct 16-20
AiEverything, co-located with GITEX GLOBAL, Global DevSlam, XVERSE, and Fintech Surge, is a significant event dedicated to artificial intelligence, forming part of the world's largest tech ecosystem. A single attendee ticket grants access to explore advancements in AI, robotics, HealthTech, DeepTech, EdTech, FinTech, Metaverse, Web 3.0, coding, and future mobility. Hosted by the UAE's Minister of State for Artificial Intelligence, Digital Economy & Remote Work Application Office, AiEverything aims to advance the understanding of AI technology and its potential.
4. AI Accelerator Summit Boston
Oct 19
The AI Accelerator Summit in Boston is a large end-user-led event focusing on infrastructure and strategies that facilitate value-driving AI. Attendees can learn from AI leaders, discover solutions for business growth, and interact with industry professionals. The summit covers technologies for training and inference from the cloud to the edge, including HPC architectures, brain-inspired computing, and quantum approaches to AI processing. In just one day, participants can immerse themselves in the AI hardware landscape, gather advice on reducing time-to-value, build a scalable AI infrastructure stack, refine AI workflows, optimise AI systems architecture, and explore quantum possibilities.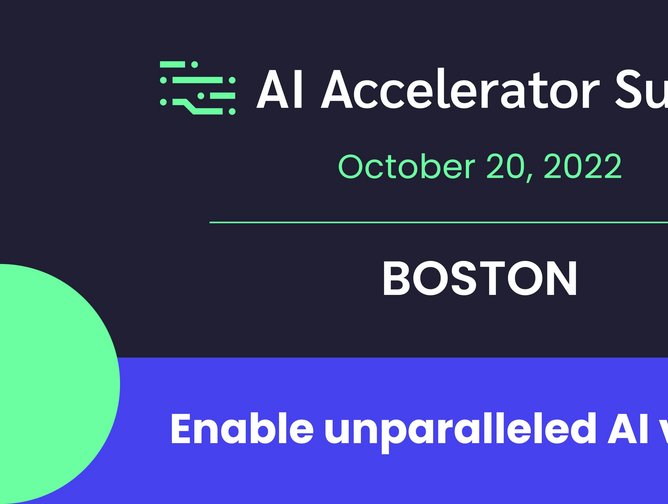 AI Accelerator Summit Boston
3. The AI Summit New York
Dec 6-7
AI Summit New York takes place at the Javits Center, providing opportunities to explore, network, and learn from AI pioneers. With a free Expo Pass, attendees gain access to various stages, activities, and networking opportunities. The event features a Headliner Stage, where attendees can learn the secrets behind successful AI strategies from industry experts. The Omdia Markets Stage offers cutting-edge research, market intelligence insights, and predictions through presentations and roundtables. In addition, an Expo allows participants to discover the latest breakthroughs from leading tech brands and find their perfect technology partner. Fringe Forums present a chance to share ideas and drive change in boardroom-style discussions on key issues and challenges related to Sustainability, Policy & Governance, and AI Ethics. The Accelerator Hub enables attendees to evaluate up-and-coming solutions in a Shark Tank-style experience. Finally, the Demo Program showcases AI in action, inspiring attendees to solve business issues and explore real-world methodologies for improving their current processes.
2. WAICF
Feb 9-11
The World AI Cannes Festival is a premier event that brings together influential AI strategists and innovators to explore the vibrant future of AI. This event offers exceptional talks, showcases, performances, and networking opportunities, making it a must-attend marketplace for AI professionals. Organised by EuropIA institute, the City of Cannes, and The Palais des Festivals et des Congrès, and produced by Corp Agency, the festival takes place over three days at the prestigious Palais des Festival of Cannes. Decision-makers and AI innovators gather to present the most promising technologies and game-changing AI strategies. Attendees can connect with the AI industry elite, discover the latest innovations, and scale up their businesses. The event offers invaluable learning, networking, and discovery experience for industry leaders looking to make a tangible impact on their AI journey.
1. Big Data & AI World
6-7 March 2024
Big Data and AI World is the most important event of its kind in the UK. It provides a platform for organisations to accelerate the digitisation of their operations and leverage data to pinpoint future business opportunities. By working with Big Data & AI World, you can connect with buyers actively seeking services and solutions to intelligently shape their businesses. The event attracts professionals from the technology industry, including those responsible for developing, implementing, or maintaining an organisation's data and analytics strategy, infrastructure, and data governance initiatives. Tech Show London's co-located events offer content for every corner of the technology industry, making Big Data & AI World a vibrant marketplace for making new connections and discovering solutions and services to support digital transformation initiatives.