Top 10 Artificial Intelligence Developers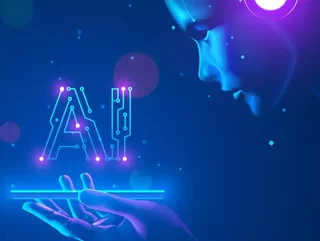 AI Magazine takes a look at The Manifest's top 10 artificial intelligence developers, globally
In an increasingly competitive global market, cutting-edge AI can set your company apart. In fact, partnering with a trusted AI developer can help your business achieve digital transformation. To help you sort through top talent, we've compiled the following list of excellent artificial intelligence companies. Look at their areas of expertise, current clients, and standout projects, and you may just find a developer that fits your needs.
10: Neoteric
Neoteric's claim to fame is its tech partnership approach: the company's developers challenge clients' assumptions, build out features, test new ideas with users, and perform as a genuine part of each company's team. Working on 50+ projects on 5 continents, Neoteric has partnered with The World Bank, Nestlé, and Boeing. In a recent Telecom project, the company used predictive models to cut customer churn more than 20% and increase ROI tenfold.
09: Azilen Technologies
Azilen consults startups, SMEs, and traditional large enterprises to help them create, sustain, and transform great products and services into top-notch customer experiences. The company specialises in text analytics, computer vision, machine learning, big data, platforms, and API. With 25+ live projects and 95% customer retention, Azilen recently leveraged deep learning techniques to develop an automated brand logo detection platform for marketers.
08: Belitsoft
Belitsoft's developers build custom software for startups and large companies alike. Working across the USA, UK, Europe, Israel, and other international locations, the company retains 90% of its clients after MVP development. Technicolor, Crimson, and Apollo give the agency rave reviews. According to Pete Johnson, CEO at Apollo Matrix: 'Belitsoft [provided] senior developers with the skills to support backend, native mobile, and web applications. We continue to augment our existing staff with great developers from Belitsoft'.
07: Postindustria
Postindustria develops adtech, fintech, healthcare, and music tech for industry disruptors. With a client list that includes Starbucks, Playboy, Customate, and Anova, the company has engineered 3 exits and commands an average experience of 4 years. To help OpenX serve 1 million requests per second across 190 countries, they developed and modernised the business's mobile SDKs. 'Our passion for building disruptive, high quality [applications]', the company notes, 'is truly in our DNA'.
06: Mobidev
With 400+ projects in its portfolio, MobiDev helps organisations create custom software solutions. In a recent example, the company used ARCore, MLKit, and Android SDK tools to help Verizon integrate augmented reality into its line of products. 'Our mission', MobiDev states, 'is to take care of thousands of secondary, yet still important details. We believe that visionaries should not be grounded by a necessity to dive into...the routine of management'.
05: ThirdEye Data
ThirdEye Data uses big data technology to build AI applications for global companies such as Nokia, Apple, Cisco, Amazon, Xperi, and Microsoft. The company specialises in predictive modelling, neural networks, natural language processing, and deep learning. ThirdEye's data products include Syra, which delivers contextually aware conversational chatbots, PrepEra, which annotates and labels data, and InstaMart, which allows vendors to buy and sell digital products like eBooks, apps, and AI services.
04: Master of Code Global
Experts in lead generation, follow-up cycles, smart product search, and personalised recommendations, Master of Code partners with the world's top companies to design and develop conversational experiences. After working with the company to develop Facebook chatbots, three companies experienced huge upticks in clients: Aveda increased its average weekly appointment bookings by 7.67x, T-Mobile generated a Facebook audience of 650k+ users, and Luxury Escapes produced over US$300,000 in e-commerce revenue over their first 90 days.
03: Blackburn Labs
Blackburn Labs helps companies upgrade their application development, data science, and software architecture. Recognised on Clutch as a leading software developer, the company uses machine learning and artificial intelligence techniques to diagnose, predict, and prescribe data-based action items. In a project for Fablevision Studios, the company 'was able to write optimised SQL queries that processed vast amounts of complicated data to generate useful reports...a task that would have overpowered most developers'.
02: Iflexion
Iflexion builds software solutions to generate revenue streams, establish communication channels, and streamline business operations. They partner with 500+ clients, from startups to Fortune 500 companies. Employing 850+ employees, the company has worked with eBay, Xeros, Adidas, and Toyota. '[Iflexion] has allowed me to bring all my projects together under one roof and begin to develop an integrated product and code base', says Dr Richard Smith, President of StrataData.
01: Deeper Insights
With over 40 years of experience, Deeper Insights specialises in computational linguistics, natural language processing (NLP), machine learning, deep learning, and data analytics. Its data science experts are globally recognised with 500+ patents. Recently, the company built Deloitte a prototype Automated Insights app that helped them close more direct client deals. The CIO of Jones Lang LaSalle (JLL), Chris Zissis, also praised the company for its work: '[They] helped us improve the speed at which we get insights and have better conversations with our clients'.