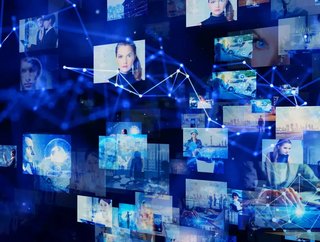 We take a closer look at ten of the premier AI platform offerings to better understand what they offer customers
That artificial intelligence is continuing to have a huge impact on the global economy is undeniable. According to PwC, AI will enhance the economies of North America and China by 14.5% by 2030, encompassing 70% of the global impact of the technology.
The question is how can enterprises best ride this wave and unlock the power of AI within their businesses? Perhaps the first and most crucial step is simply in realising the limits of the technology, and not falling into the trap of seeing it as a panacea. AI's potential is vast, but real-world deployments work best when limited in scope, for instance via a course of robotic process automation (RPA) to free up workers from mundane tasks.
Once that hurdle has been overcome, next up is choosing the right platform. To that end, we've assembled a list of ten of the premier AI platform offerings, taking a closer look at their capabilities in different areas.
10: Infosys Nia
Infosys Nia is offered by Indian IT multinational Infosys' subsidiary EdgeVerve. The product offers enterprises the ability to tap into the potential of AI across the business environment, incorporating features including data management, model development and deployment.
One of its specialisations is in the automatic digitising of documents in order to unlock the data contained within. EdgeVerve itself is a leader in robotic and intelligent process automation via its AssistEdge platform.
09: Salesforce Einstein
Specifically built for Salesforce's CRM solution, Salesforce Einstein imbues the platform with AI capabilities to enable possibilities such as identifying patterns and trends in customer data. That in turn enables companies to better understand their customers in order to deliver more personalised forms of customer service.
San Francisco's Salesforce is a leader in the customer relationship management space, having been founded in 199 by internet entrepreneur Marc Benioff.
08: Wipro HOLMES
The Wipro Holmes AI and automation platform promises to cover all aspects of deploying an AI solution, from building to publishing, metering, governing and monetising, and is offered on a software-as-a-service (SaaS) basis. Among its features are digital virtual agents and process automation, as well as support for robotics and drones.
The Indian multinational IT firm Wipro was founded in 1945 and is owned by Azim Premji, an Indian technology pioneer and one of the country's richest people.
07: DataRobot
AI platform DataRobot is based in Boston, Massachusetts and specialises in multiple enterprise applications across a range of verticals. It focuses on expanding access to AI within an organisation, from data scientists to software engineers and executives.
The firm has received significant venture capital backing, topping $750mn after its latest $50mn Series F in December 2020. That's only cemented its position as an AI unicorn (a tech startup worth over $1bn), which it first achieved in 2019.
06: TensorFlow
TensorFlow is a machine learning platform developed by Google and later released on an open source basis. It makes clear its end-to-end nature, facilitating all stages of machine learning from model building with high-level APIs, deployment whether on the cloud, on-premises, in a browser or device and taking ideas from the conceptual to the code level thanks to its flexible architecture.
The platform includes different libraries for its various deployment settings, with a lightweight version for mobile and IOT deployments.
05: IBM Watson Studio
Operating on any cloud system, IBM's Watson Studio allows for the building and training of AI models. Capabilities include the automation of AI lifecycle management with IBM's AutoAI solution, the building of models using images and text with IBM's visual recognition and natural language classifying products, and "one-click" integration with IBM Watson Machine learning. The solution also allows the use of open source frameworks including TensorFlow and PyTorch and notebooks such as Jupyter.
04: H2O.ai
H2O.ai describes its mission as being the democratisation of AI and machine learning for everyone. With an open source platform, the company claims to be used by hundreds of thousands of data scientists in over 20,000 organisations across the world, in industries such as financial services, healthcare, retail and insurance.
The Mountain View, California-based business has raised over $150mn since its 2012 foundation, with its latest Series D in 2019 raising $72.5mn.
03: Microsoft Azure AI Platform
Microsoft's AI platform integrates with its Azure cloud product, which it says is suitable for mission-critical solutions. Enabling features such as image analytics, speech comprehension and prediction, Microsoft's solution claims to be useful for all developers, from data scientists to app developers and machine learning engineers.
Part of its offering is based around an ethical and responsible approach to AI, with systems to mitigate bias as well as ensure confidentiality and compliance.
02: Amazon AI services
Giving the examples of contact centers, automatic content moderation, healthcare analytics and demand forecasting, Amazon touts the capabilities of its advanced machine learning in fields such as video analysis, natural language, virtual assistants and more to enable businesses to get the same level of insight via AI that Amazon itself does.
Amazon emphasises the accessibility of its services, and the potential to add AI to applications without any machine learning skills required.
01: Google Cloud AI Platform
Google AI Platform allows for the creation of applications that run on both the Google Cloud Platform and on-premises. It targets machine learning developers, data scientists and data engineers with an easier route from the ideas to the production stage, thanks to its flexibility and support for other Google platforms such as Kubeflow.
With native support for other Google AI products such as TensorFlow, Google's solution promises an end-to-end approach, with everything from preparing data to validation and deployment contained under one umbrella.