Top 10 companies providing AI healthcare solutions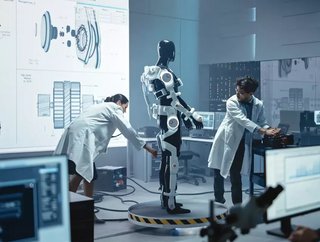 We take a look at 10 companies providing AI healthcare solutions
Artificial intelligence is constantly innovating and improving the healthcare industry. These companies provide solutions to improve health management, decision making, accessibility, and technology some of which is capable of assisting on surgeries. Here in no particular order we look at the ​​companies changing the world of healthcare.
10. Butterfly Networks
Butterfly Networks is a company specializing in medical imaging, known for their product called Butterfly iQ+ which is a handheld ultrasound device that is compatible with Apple and Android devices. Established by Jonathan Rothberg, Laurent Faracci is the active CEO, the company was started to make ultrasound technology more accessible.
9. BioBeats
Started in 2011 by Nadeem Kassam , BioBeats is a human artificial intelligence company specializing in creating AI technology and products which are used to combat mental health. The company's two most popular products are a wrist monitor and a chest monitor, the wrist monitor is a long term device which is designed to be paired with a smartphone application, the chest monitor is a short term disposable device designed to last up to 6 days .
8. Nine
Founded by David Staven and Alexander Kagen , Nines provides AI-powered tools and devices created for physicians and radiologists to improve diagnosis times. The company is well known within the medical industry and has been cleared by the FDA.
7. artery
Arterys is an AI company located in San Francisco, which was founded by Fabien Beckers . The company was started in order to reduce subjectivity and variability in clinical diagnosis which would transform the healthcare industry. Arterys offers 4 different AI healthcare solutions, Cardio AI, Lung AI, Neuro AI and Chest MSK AI.
6. Intellectual
Working on innovating and evolving patient care, Enlitic is an AI company in the healthcare industry. The company provides technology which eliminates the inefficiencies in the workflow. Enlitic recently collaborated with Konica Minolta to create an AI-powered product that analyzes chest X-rays. The company was founded by the entrepreneur Jeremy Howard .
5. Komodo Health
Komodo Health is a computer software company, specializing in applying AI and data science to healthcare. The platform delivers patient level insights by analyzing a variety of data across other patients, health systems and practitioners. The company's CEO is Arif Nathoo who is also the co-founder of the company, which was established during 2014 and is headquartered in San Francisco, Chicago and New York.
4. Qventus
Founded in 2011 by Mudit Garg , Qventus is an AI company focused on using artificial intelligence to transform and improve hospital and healthcare operations. With the use of Qventus systems hospitals can decrease their inefficiencies. The company is headquartered in the West Coast, and their technology is being integrated into healthcare systems.
3. Corti
Corti creates AI technology to be used by healthcare practitioners, their service offers an artificial intelligence platform which has the ability to analyze patient interviews. Corti was founded in 2016 in San Francisco by Andreas Cleve , during 2021 Corti technology started being used in the NHS emergency calls service in Wales to support identifying critical illnesses.
2. Viz.ai
Viz.ai was founded by Manoj Ramachandran in 2016 and is headquartered in San Francisco. Viz.ai was started to increase patient access to life saving treatments, the Viz platform gives patients and healthcare providers updates and alerts, high-fidelity image viewing, real time information and access to easy communication. With the integration of this technology in the healthcare industry, healthcare providers will be able to save time, improve productivity and reduce the length of hospital stays.
1. Ezra
Ezra is an artificial healthcare company specializing in screening, the company began operating in the healthcare industry in order to diagnose cancer faster than typical scans. The company's service allows users to create an account and choose when and where to have their scan, the Ezra full body screening takes 1 hour and looks like cancer in 13 organs. Emi Gal is the Co-Founder and CEO of the company, which was first established in 2018 and headquartered in New York.