The Top 10 predictive maintenance companies using AI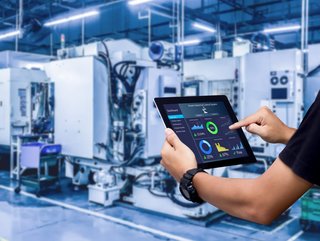 We look at the top predictive analytics companies
Using AI, ML, and analytics, predictive analytics is helping businesses reduce downtime, improve productivity, and optimise maintenance operations
Predictive maintenance has emerged as a game-changer in industries worldwide, allowing businesses to optimise their operations, reduce downtime, and enhance overall efficiency.
By utilising advanced analytics, AI, and ML, these companies offer cutting-edge solutions that can predict and prevent equipment failures, enabling organisations to stay ahead of costly breakdowns.
10: C3.ai
C3.ai offers an AI-based predictive maintenance platform that enables organisations to predict and prevent asset failures. C3 AI Reliability provides reliability engineers, maintenance managers, and executives with comprehensive monitoring across critical and non-critical assets and enables proactive, AI-based predictive maintenance. C3 AI Reliability identifies anomalous behaviours across systems and assets, provides prioritised alerts, recommends prescriptive actions, and enables collaboration through an integrated workflow.
9: Dingo
Dingo is a predictive maintenance company specialising in asset health management for heavy industries such as mining, oil and gas, and utilities. Dingo's Trakka platform combines data analytics, machine learning, and maintenance expertise to optimise asset performance. By predicting failures and prescribing maintenance actions, Dingo enables businesses to minimise downtime, improve reliability, and extend equipment life.
8: ABB
ABB, a global leader in power and automation technologies, provides predictive maintenance solutions that enable businesses to monitor and maintain critical assets. ABB's Ability™ Predictive Maintenance software utilises AI algorithms to analyse real-time data, identify anomalies, and forecast failures. By leveraging predictive insights, ABB helps organisations reduce downtime, increase productivity, and lower maintenance costs.
7: Honeywell
Honeywell offers advanced predictive maintenance solutions for industrial sectors, including oil and gas, aerospace, and manufacturing. The company's Connected Services is a powerful, digitally-enabled solution with performance measurement and benchmarking that improves operating efficiency. By providing greater operational visibility, it allows refiners and petrochemical operations to readily identify performance gaps and opportunities.
6: PTC
PTC provides an augmented reality (AR)-enabled predictive maintenance platform called ThingWorx, which harnesses the power of data through IoT integration and AI adoption to effectively predict issues and prepare service leaders to address them before problems occur. By combining IoT connectivity, analytics, and AR technology, PTC empowers organisations to monitor assets remotely, detect anomalies, and predict failures. ThingWorx enables businesses to visualise asset health, improve maintenance planning, and reduce operational costs.
5: Uptake
Uptake is a leader in predictive analytics SaaS, working to translate data into smarter operations.
Uptake specialises in industrial AI and analytics solutions, offering predictive maintenance capabilities for various sectors, including manufacturing, energy, and transportation. Uptake's platform combines data science, ML, and domain expertise to deliver actionable insights. By leveraging real-time data from sensors and other sources, Uptake's solutions predict equipment failures, optimise maintenance schedules, and improve asset reliability.
4: General Electric
General Electric (GE) is renowned for its innovative approach to predictive maintenance.
GE Digital SmartSignal has been a leading predictive maintenance software solution across industries for nearly two decades, with continuous investment in analytics breadth and innovation. Its Digital Twin solution enables industrial companies to predict, diagnose, forecast, and prevent downtime of critical equipment.

3: SAP
SAP, a leading provider of enterprise software, has ventured into the predictive maintenance arena with its intelligent asset management solutions. SAP's platform utilises AI and machine learning algorithms to analyse sensor data, identify patterns, and forecast potential failures. By integrating predictive maintenance capabilities with other enterprise systems, SAP enables businesses to optimise maintenance operations and reduce costs.
2: Siemens
Siemens, a global powerhouse in engineering and technology, offers a range of predictive maintenance solutions for industries such as manufacturing, energy, and healthcare. Siemens' solutions empower businesses to detect anomalies, predict failures, and schedule maintenance activities strategically.
In 2022, Siemens announced it had acquired Senseye, a leading provider of outcome-oriented predictive maintenance solutions for manufacturing and industrial companies. Senseye Predictive Maintenance enables asset intelligence across all your plants without the need for manual analysis. Combining leading AI with human insights, the platform helps organisations to increase productivity, work more sustainably, and accelerate digital transformation.
1: IBM
IBM Watson IoT is at the forefront of predictive maintenance with its comprehensive suite of tools and technologies. Leveraging AI and ML, the company's solutions analyse vast amounts of data to detect anomalies and predict equipment failures, enabling businesses to implement timely maintenance strategies.
IBM Predictive Maintenance and Quality is an integrated solution that companies can use to:
Predict the failure of an instrumented asset so that you can prevent costly unexpected downtime.
Make adjustments to predictive maintenance schedules and tasks to reduce repair costs and minimise downtime.
Quickly mine maintenance logs to determine the most effective repair procedures and maintenance cycles.
Identify the root cause of asset failure faster so that you can take corrective actions.
Identify quality and reliability issues definitively and in a timely way.
IBM Watson IoT's predictive maintenance capabilities have been adopted by organisations across various industries, including manufacturing, energy, and transportation.