Zarifa USA launches world's first AI massage chair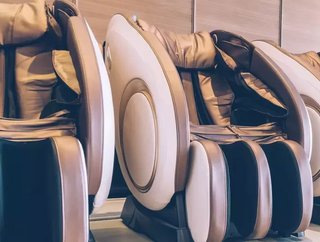 Zarifa USA, a manufacturer of medical massage chairs, has launched the world's first AI massage chair, just in time for Black Friday
This new chair manufactured by Zarifa USA utilises artificial intelligence (AI) technology and will help relax muscles to treat chronic body pains.
The Z-Smart Massage Chair Plus responds to the name "Alice" and allows users to enjoy a massage without the distraction of a controller.
"We are so proud to be able to offer the Z-Smart Massage Chair Plus. This innovative chair can be operated without the use of a controller through our innovative AI system. Also, we stand behind our no hassle and no wait on supply chains this year as we are fully stocked and prepared for the upcoming season of giving," said CEO at Zarifa USA, Yama Mustafawi. 
"If you are bogged down from injuries and want to improve recovery and manageability, a massage chair might be a great option for you or as a gift this year for a loved one," he added.
Utilising AI to treat chronic back pain
Mustafawi founded the company as his mother, Zarifa, struggled with severe back pain and the entrepreneur wanted to create a product that utilised technology for pain management.
"One's livelihood should not be sacrificed for their healthcare! We must provide a better way," said Mustafawi.
Now, the company is an A+ member of the BBB and one of Utah's top 50 emerging businesses.
With its AI-enabled chair, users control every aspect of the massage experience with preprogrammed smart commands. 
Alice recognises seventeen different adjustment commands for pinpoint massage therapy targeting to relax muscles or treat chronic body pain.
Headquartered in Murray, Utah, Zarifa USA aims to assist and provide relief to the increasing number of over 100 million Americans suffering from chronic pain each year without using addictive substances such as opioids.