Voices: transforming the audio industry with AI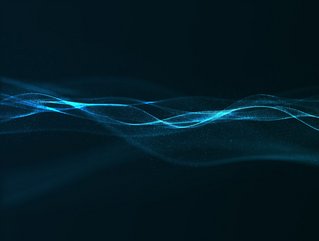 Voices' CEO, David Ciccarelli discusses the company, the benefits of AI on the audio industry, Voices' own use of AI and the company's plans for the future
Voices is the online marketplace for voice-overs. Freelance talent, such as voice actors, audio producers and translators can create a profile and reply to jobs. Likewise, the clients, ranging from small businesses to large enterprises, search for talent, post jobs and get responses in a matter of hours. Clients complete projects such as online videos, videogames, podcasts and every other type of audio content that requires the human voice to share an important message, educate or otherwise entertain an audience.
My wife Stephanie and I co-founded the company in 2005, bootstrapped the development for the better part of a decade before deciding to raise institutional capital. We landed $18M from Morgan Stanley based out of San Francisco. Those funds certainly accelerated our growth and provided the means to rebuild our tech platform as well as build out the leadership team and board of directors.
Today, Voices serves a community of over 2,000,000 members from over 160 countries.
How can AI benefit the audio industry?
The audio industry can benefit from workflow automation, allowing an AI to take over those routine and repetitive tasks that would otherwise be monotonous and frankly, low value that a client is unlikely to pay for.
To explain, take audio editing. We've worked on projects that require hundreds of hours of content to be edited at the end of each sentence. Examples would be phone system greetings, or the audio for an elearning programs that eventually need to be added to PowerPoint slides. Auto-editing a long file and splitting it up would save editors hours of time, nearly eliminating all the manual work.
Another scenario of how AI can be put to use effectively would be audio mastering. There are a number of software tools that normalize the sound ensuring that the volume is at a similar perceived loudness throughout the entire production. This saves an audio engineer from manually adjusting the output. Whether you call this AI specifically, software tools get smarter and algorithms are updated to provide a smoother, clearer and maximized sound.
What impact do you think technology will have when compared to other creative industries?
Although the impact of the rise of AI on the workforce is still to be determined, there are 3 reasons why AI will not threaten the future of audio.
Unlike how AI has begun to replace copywriters, it cannot capture the nuance and emotion conveyed through the human voice. Our research from surveying thousands of consumers has shown that there is a 72% higher preference for human voices over the synthetic alternative. After listening to more than 1 minute of an AI voice, respondents reported more discomfort, and decreased trust and connection to the voice.
Even when brands use an AI voice, it's very rare and not for the purpose of engagement and marketing, and for automated routine tasks. That's why 90% of Fortune 500 companies do not use AI voice in any marketing or customer engagement activities. Examples include Matthew McConaughey for the Lincoln Motor Company
While AI voice technology is advancing at a rapid pace, industry insiders agree that AI will only augment, not replace the human voice. Much like autotune, AI will only enhance the listeners' experience.
How is Voices utilising AI?
We've long used algorithms to match the client's job posting to the most suitable freelance talent. We call this JobMatch and it's been our way to ensure that a variety of voice talent are presented to the client so they can listen to auditions and make the final decision themselves. Now, we've evolved this process from a static set of rules to a machine learning approach that factors in new attributes such as if the talent and client have worked together previously, if the talent has historically been successful in that genre of voice-over work. We leverage Amazon's SageMaker so we feel like we're deploying some of the best commercial AI technology available today.
What can we expect from Voices in the future?
Voices has a full pipeline of exciting product developments. Recently we expanded to enable new creative services to be procured on the platform. Now, there are tens of thousands of freelancers in our three new categories; audio production, music composition and translation. What's next? We'll soon be launching new ways for talent to earn and new ways for clients to buy creative services that go beyond the job posting process. We believe we can simplify the process further. Anytime you can eliminate friction from a process and make your service easier to use, you'll be doing right by your customers. Our hope is to do just that.