The Ultimate Enterprise Technology & AI LIVE Event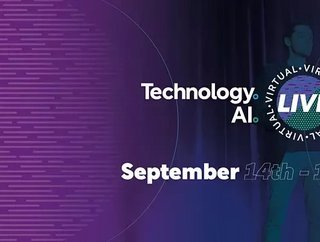 Where innovation meets implementation, coming to you live from London
Do you want to build high-level relationships, gain insider knowledge and leave with the tools you need to drive effective digital transformation within your business? Then you don't want to miss out on the must-attend hybrid event of 2021 for leaders in forward-thinking enterprises.
At Technology and AI Live, you will be able to hear and engage with C-Level executives at Microsoft, IBM, Salesforce, Capgemini, and more.
Order your tickets now to take advantage of our limited-time Early Bird offer. 
How can you attend?
In the post-Covid era, not everybody wants to travel for events. So Technology & AI will be completely hybrid. That means you can attend the event in person or virtually, with no disadvantages to people who don't make the trip to the Tobacco Dock.
In-person
Technology and AI Live is happening in the Tobacco Dock in London, a ten-minute walk from Tower Bridge. For more information on the location, click here. 
Virtually
There's no need to worry about missing out if you choose not to attend in person. You can still absorb all the information, interact with other attendees and enjoy the conference experience on our virtual platform. 
There will be live feeds from all of the stages (also available on-demand after the event) as well as virtual networking areas. So not being able to travel is no reason to miss your chance to gather with the industry.
 



New Speakers
Head of Enterprise Technology at NASCAR
Christine Stoffel-Moffett has over 30 years of experience in her technology leadership career, is known across the sports and entertainment industry as a global digital transformation executive with multi-dimensional expertise. She is recognised as the 1st Female Technology Executive Hired in an NHL Club and the 1st Female Technology Executive Hired in an MLB Club.
Most Recent Honors include 2021 Top 10 Global Innovative Female Technology Female Leaders; 2021 Top 100 Women in Global Technology Innovation by Digital Technology Magazine; Recipient of Connected World Magazine's 2016 WoM2M Award as a leader in the IoT Industry; 2017 Smart Women in Meetings Award for being an innovator in the sports industry. 
Chief Information and Technology Officer at NIHR Clinical Research Network
Recognised last year as Canada's CIO of the Year in the Public Sector category for the work she and her teams have done to lead digital transformation, Samantha Liscio has recently moved back to the UK into the role of Chief Information & Technology Office at the National Institute for Health Research (NIHR) Clinical Research Network.
She has more than 25 years of experience in IT leadership roles in the government and the private sector. Samantha is a member of the UK&I CIO Governing Body and has served on the Ryerson University IT Business Management Program Advisory Council, the CIO Association Toronto Chapter Board of Directors, and the Toronto CIO Governing Body. 
CRO at Claroty Inc
With over 20 years of experience in the hardware, software, and services industry and across networking, virtualisation, data, storage, applications, unified comms, and cybersecurity, Simon Chassar has excellent insights that you wouldn't want to miss. 
Currently working as Chief Revenue Officer for Claroty Inc, the World's leading industrial cybersecurity company, he works in protecting hundreds of customer's critical operations across Food&Bev, Automotive, Energy, Utilities, Mining, Chemicals and Oil & Gas.
Simon is also part of the World Economic Forum for Oil&Gas sector Security.

For tickets and information, head over to our event site.