Traversing the hurdles to digital change
By Simon Michie, CTO at Pulsant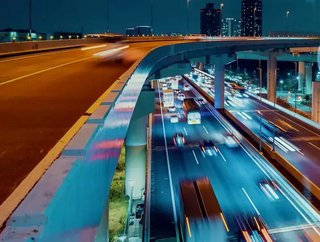 Simon Michie, CTO at Pulsant, discusses how organisations can understand and mitigate barriers and concerns on their digital transformation journeys
While digital transformation was on the agenda many organisations pre-pandemic, there's no denying that Covid-19 has accelerated this trend. Contrary to perception among some, digital transformation is more than just a short-term measure to support remote working. It's now a critical driver of business success and is imperative in helping organisations become more agile, efficient and deliver a better service. 
However, while the importance of digital transformation is widely recognised, the journey there is not always simple. Many businesses often lack the knowledge and specialist skills that are critical for success, while others lack the strategy, vision or structure to support change. It's therefore of little surprise that seven in 10 projects fail to meet their target value or enable sustained beneficial change.
According to our own research, 88% of UK organisations are facing barriers implementing digital transformation, with challenges ranging from legacy infrastructure to skills, budgets and culture, among others. Every organisation will have its own unique transformation goals and challenges, however, identifying those barriers that will impact success is a crucial first step in ensuring you maximise results from your digital change. So where should you start?
Consider the below five key common barriers
Strategy
When beginning your digital transformation initiative you need to understand your key goals. What do you want to be achieve through the project, who will benefit and how will you measure success? A business without strong vision and leadership will find it much harder to navigate a complex journey like digital transformation. 
While many organisations have a digital vision, it's not uncommon for businesses to lack a strategy on how they are going to get there. In fact, our research reveals that only 42% of UK businesses have an established transformation plan in place, yet without a plan, it's easy to wonder off track. 
Skills
Another common barrier is a lack of skills. You may have the best transformation plan, but without the right skills to implement it you are unlikely to achieve success. This challenge is further compounded by the digital skills which is growing in the UK. Assess the current capabilities in your organisation to ascertain if the team has the skills needed to support transformation. 
Where knowledge and know-how is lacking, it pays dividends to enlist external expertise. In the case where a managed IT provider is already in place, it may be time to consider whether they are best placed to bring value to the project. A simple reactionary service won't prove to be sufficient. Success on the digital journey will hinge on the proactivity of a partner that can push an organisation towards its digital potential.
Culture
It's common for mid-to-large sized organisations that recognise the need to for transformation to set up an innovation unit which is separate to the rest of the business. This can be problematic because it makes it challenging to integrate the innovation unit with the part of the business that is still functioning in its traditional way. Remove silos by involving multiple stakeholders and helping to encourage cross-team collaboration to ensure your organisation's culture helps foster the digital change needed.
Technology 
Technology is a critical part of any digital transformation and cloud an essential component in achieving true digital agility. It's well recognized that a cloud-based infrastructure can provide the scalability and flexibility to support transformation but adding and integrating new systems with legacy infrastructure is not always easy. 
You need to understand what data and infrastructure you need to support your transformation and identify areas (if any) where legacy infrastructure needs to stay. You can then design your solution around your limitations. For example, if you need to retain some legacy systems, a hybrid cloud would be best, supported by a longer-term cloud roadmap to help you transform at your own pace. There's a lot of different technologies and choices to consider, so enlist external expertise to help you understand your transformation options if this is beyond your capability.
Connectivity
An often-overlooked area of transformation is connectivity. It's easy to become so focused on becoming digital, that you can forget the implications. End users can require a lot of bandwidth to get the best use out of the digital business applications so you need to ensure you have sufficient connectivity in place. 
Look for an infrastructure partner that can provide a low latency connection to a trusted IT ecosystem to deliver last mile connectivity, regardless of location. Consider factors such as data centre locations, network performance, connectivity, reliability, scalability and security.
Learning from others
While they list of barriers you face on your digital journey may initially seem daunting, you're not alone.  Many of today's digital businesses are likely to have come up against some, if not all, on their journey to digitalisation. 
One of the benefits of the sheer of volume of businesses that have already started their transformation journeys is the learnings you can take from their experiences. While digital transformation can seem complex, it doesn't have to be if you have clear goals in mind and the right process and plans in place to support them. 
If you're struggling with where to start, then seek the expertise of a partner can help shape your transformation roadmap, ideally one that is experienced in digitalisation and cloud migration. Success may come down to finding the right balance of in-house and external expertise, where the third party can provide the technical know-how and execution while your in-house team owns the vision, drives the requirements and measures the outcomes.