Top 10 EV companies making use of AI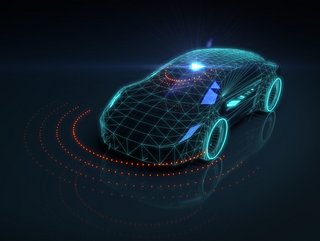 AI-powered self-driving cars and a company on a mission to create future generations of advanced robots. This is not the EV industry we expected
The world may be waiting for its flying car, but meanwhile artificial intelligence (AI) and machine learning (ML) have delivered actual self-driving robotaxis. Ground-based, for now, and only recently given the nod by authorities who are as new to this as we all are.
AI Magazine takes a look at the EV companies and traditional automakers who have sparked the most interest in conversations around the world.
Amazon-owned Zoox plans to launch its robotaxi business having applied for a permit in California to test drive the new service. "We really invested the extra time and resources to build a vehicle that doesn't require exemptions and then that basically lets us control our own destiny and also deploy our vehicles at scale," Zoox's Co-Founder and Chief Technology Officer, Jesse Levinson, told Reuters.
Zoox says it has combined AI, robotics, vehicle design, and sustainable energy in the design of its purpose-built robotaxi capable of operating up to 75 miles per hour. Founded in 2014, the company was acquired by Amazon in 2020, and operates as an independent subsidiary.

Russian technology company Yandex started working on autonomous driving technology in 2016, demonstrating its first successful test in Moscow a year later, reported The Verge.
Then in March this year Yandex said it was "pausing" its autonomous vehicle and sidewalk robot testing in the US as the war in Ukraine continued.
"We continue to closely monitor sanctions and export control developments and the macroeconomic climate in Russia and are assessing contingency plans to address potential developments," the company announced.
AI and ML are emerging as key technologies in the automotive industry and Volkswagen is determined to play a central role. The company has increased capital spending on digitalisation with a large share of the funds earmarked for digitalisation to be invested in the "mission-critical" fields of AI, autonomous driving and digitalisation of significant business processes.
Elsewhere in the VW empire, Porsche Engineering has developed a development methodology based on deep reinforcement learning. "Our PERL methodology, short for Porsche Engineering Reinforcement Learning, goes beyond the specific solution of individual tasks, because it understands systemic relationships and learns to make strategic decisions," explains Matthias Bach, Senior Manager of Engine Application and Mechanics at Porsche Engineering. "With PERL, we can reduce development time while achieving better application results than would be possible with conventional methods."
Hyundai Motor Group (HMG) recruited world-renowned scholars in artificial intelligence to join its AI Technology Advisory Group and help steer the company's future artificial intelligence development.
Using AI, the advisory group consults on the planning of new AI-based technology strategies and business opportunities, the establishment of global research organisations, and investments for securing AI-related research infrastructure.
Hyundai acquired Boston Dynamics at the end of 2020 and this month announced the robotics firm will provide the foundations for the Boston Dynamics AI Institute. "Our mission is to create future generations of advanced robots and intelligent machines that are smarter, more agile, perceptive and safer than anything that exists today," says Marc Raibert, Executive director of Boston Dynamics AI Institute.
Mobileye's database – which majority shareholder Intel claims to be the world's largest automotive dataset – comprises more than 200 petabytes of driving footage. To put it another way, it is the equivalent of 16 million one-minute clips from 25 years of real-world driving.
Those 200 petabytes are stored between Amazon Web Services (AWS) and on-premise systems, making Mobileye one of AWS's largest customers by volume stored globally.
Mobileye's dataset is annotated bymore than 2,500 specialised annotators. The compute engine relies on 500,000 peak CPU cores at the AWS cloud to crunch 50 million datasets monthly – the equivalent to 100 petabytes being processed every month related to 500,000 hours of driving.

This month Baidu received approval to deploy the first fully autonomous self-driving taxis on China's roads, specifically in Wuhan and Chongqing, reported Bloomberg. The Chinese authorities had previously insisted someone must be in the vehicle to take control in case of an emergency.
The company will pursue similar permits in Beijing and Guangzhou, said Wei Dong, Vice-President of Baidu Intelligence Driving Group.

In June, Cruise – General Motors' majority-owned autonomous vehicle subsidiary – received the first-ever Driverless Deployment Permit granted by the California Public Utilities Commission, which allows the company to charge a fare for driverless rides in San Francisco. "This means that Cruise will be the first and only company to operate a commercial, driverless ridehail service in a major US city," said Gil West, Chief Operating Officer.
Last year, in a combined new equity investment of US$2.75bn, Microsoft, GM, Honda, Walmart, and institutional investors took Cruise's valuation to over US$30bn.
Ford's research labs have been conducting research on AI or computational intelligence for more than 20 years. Last year, Ford placed AI development tools in the hands of non-IT professionals to help the company harness the technology, reported the Wall Street Journal.
First results include an app to discover air duct forms that make car cabins quieter as well as a machine-learning model designed to streamline shipments of parts from warehouses to more than 60 plants around the world, reported the WSJ.
"It's a pretty complicated problem — even though you think it may be quite simple," said Gil Gur Arie, Ford's Chief Data and Analytics Officer, who claimed the logistics application is saving "tens of millions of dollars" in shipping costs.
Waymo developed out of Google's self-driving car plans. To take full advantage of the benefits of the very latest hardware, the company built a software stack using cutting-edge research in AI and ML. The entire system benefits from access to the company's data associated with 20 million autonomously driven miles.
The ML systems have to deal with a lot of very different types of data, including video footage, lidar point clouds, and radar imagery. Sensor fusion allows the company's tech to make sense of it all and create smarter machine learning. If a camera system spots a stop sign, explains Waymo, lidar can help the automated driver reason that it's actually a reflection in a storefront or an advertising image on the back of a bus.

Tesla is leading the field when it comes to aims and ambitions. The company makes use of AI inference chips, AI training chips and deep neural networks to work on problems including perception and control.
"Our networks learn from the most complicated and diverse scenarios in the world, iteratively sourced from our fleet of nearly 1M vehicles in real time," says Tesla. "A full build of Autopilot neural networks involves 48 networks that take 70,000 GPU hours to train. Together, they output 1,000 distinct tensors (predictions) at each timestep."
But also keep an eye out for the Tesla Bot – the company says it plans to develop "a general purpose, bi-pedal, humanoid robot capable of performing tasks that are unsafe, repetitive or boring". Tesla says the company is "seeking mechanical, electrical, controls and software engineers to help us leverage our AI expertise beyond our vehicle fleet".